Ambassador Dr. Mohammad Nafees Zakaria assumed charge as the new Executive Director of the Secretar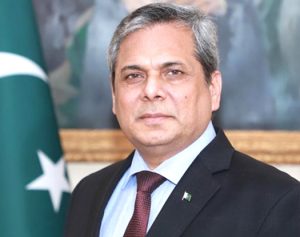 iat of the Commission on Science and Technology for Sustainable Development in the South (COMSATS) on November 1, 2022. He has been appointed by the Head of the Government of Pakistan –the host country of COMSATS Secretariat – as stipulated in the relevant clause of COMSATS' Statutes. The appointment took place in the light of nominations by an international committee, later vetted and approved by the Prime Minister of Pakistan.
Dr. Zakaria's nomination was considered due to his illustrious career at the Ministry of Foreign Affairs during which he represented Pakistan on various international assignments as the top diplomat. He also has a diverse experience of working with different Pakistani and international organizations.
Dr. Zakaria has succeeded Honorable Dr. Ghulam Muhammad Memon, the incumbent Federal Secretary of COMSATS' Focal Ministry in Pakistan, who has had the interim charge of position of ED COMSATS since June 2022. The position of full-time incumbent Executive Director COMSATS had been vacant since March 2021, when Dr. S.M. Junaid Zaidi completed his four-year tenure.
His profile can be viewed here.