PROFILE OF THE EXECUTIVE DIRECTOR
As the Federal Secretary, Ministry of Science and Technology, Government of Pakistan, Mr. Nadeem I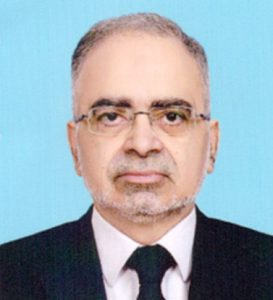 rshad Kayani is the ex-officio Chairperson of COMSATS Consultative Committee. He is also the interim Executive Director of COMSATS Secretariat till the appointment of new Executive Director by the Government of the host country, Pakistan.
Mr. Kayani joined Civil Service of Pakistan in 1987. He holds a Masters in Globalization & Development from Warwick University, UK. He has more than 33 years of professional experience in administration and policy making in a variety of disciplines in the public sector. These include: policy planning and implementation, local governance structures and reforms, service delivery mechanisms in social and education sectors, as well as establishment of policy and governance issues in education, human resource development particularly managing and delivering capacity development initiatives.
Prior to assuming the Charge of Secretary Ministry of Science and Technology, Mr. Kayani has served various Federal Ministries and Provincial department in senior positions. He has previously served as Additional Secretary Petroleum Division; Secretary, Management & Professional Development Department (MPDD); Secretary, Live Stock; Secretary, Local Government and Community Development (LG&CD), Government of Punjab; Commissioner Multan Division, and Registrar of Islamabad High Court.