On 8th January 2021, H.E. Mr. Mohammed Motahar Alashabi, Ambassador of Yeme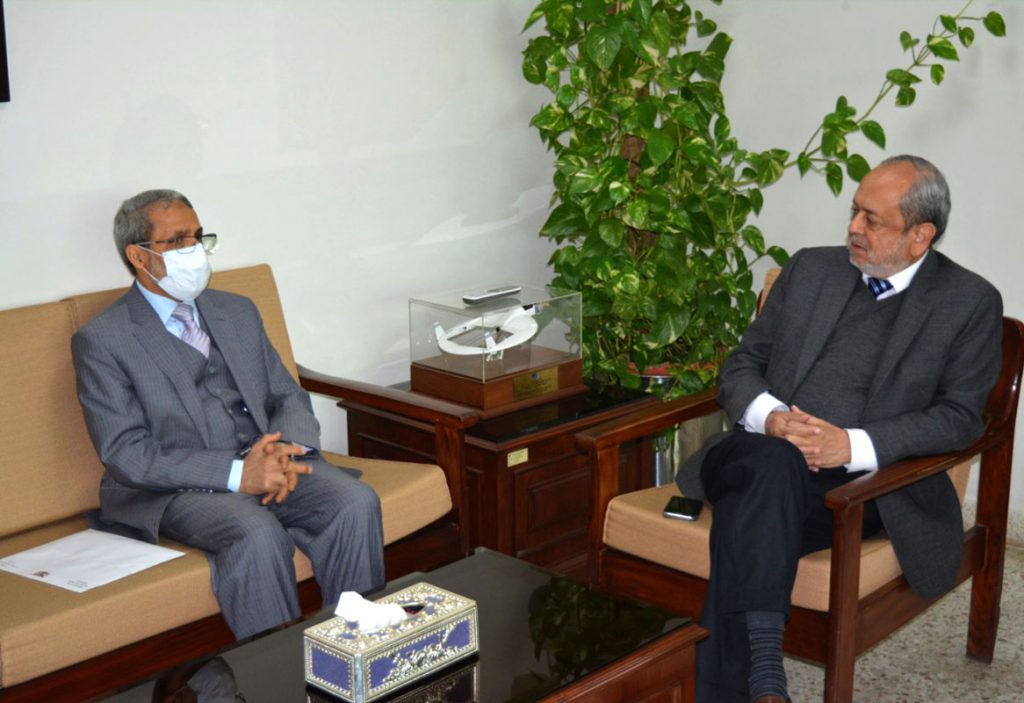 n to Pakistan, visited COMSATS Secretariat and held a meeting with Executive Director COMSATS, Dr. S. M. Junaid Zaidi and senior colleagues of COMSATS.
During the brief meeting, the Honourable Ambassador handed over a letter to Dr. Zaidi from H.E. Prof. Dr. Hussein Basalamah, Minister of Higher Education and Scientific Research of Yemen, seeking COMSATS' support to establish a university of science and technology in Yemen. In his letter, the Minister also pledged to participate in the virtual meeting of COMSATS Consultative Committee expected to be held during 2021.
Possibilities of collaboration between Yemen and other Member States of COMSATS were also explored during the meeting, and the Ambassador assured his full support to facilitate the induction of a suitable R&D Centre or higher education institution of Yemen in COMSATS' Network of Centres of Excellence. Induction of such an institute, it was noted, would facilitate various collaborative undertakings, including joint research and development projects, capacity-building activities, expert-exchange, and technology transfer arrangements.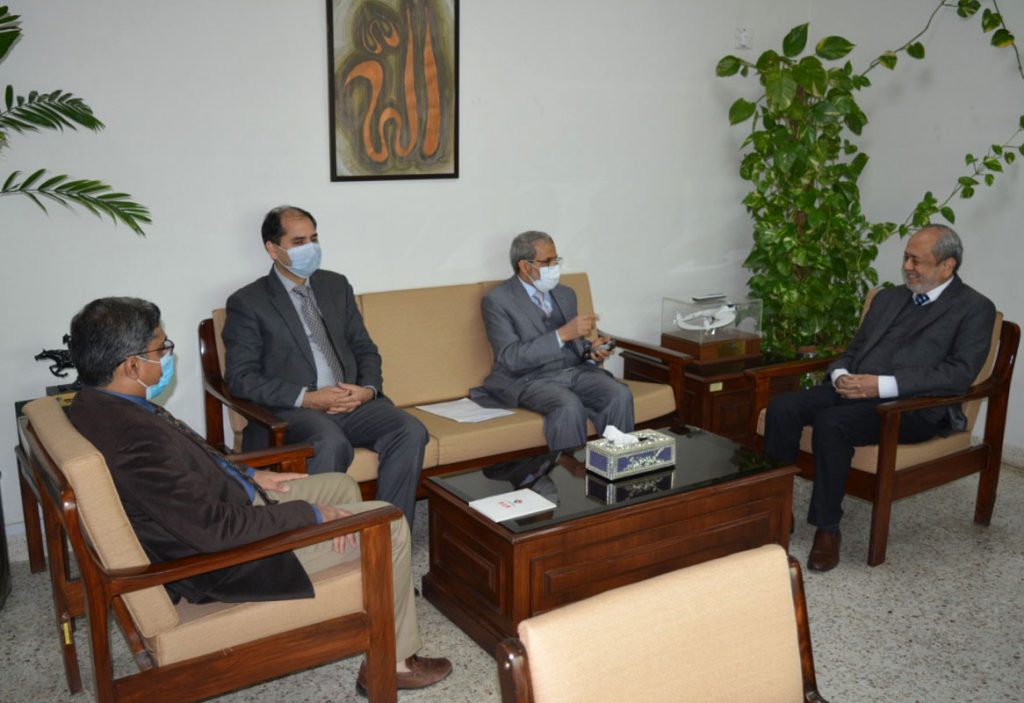 The meeting ended with the pledge to further collaboration with the Ministry of Higher Education and Scientific Research of Yemen, through its Embassy in Islamabad, for the advancement of science and technology in the country.