World Hepatitis Day is observed every year on 28th July to help raise awareness and underst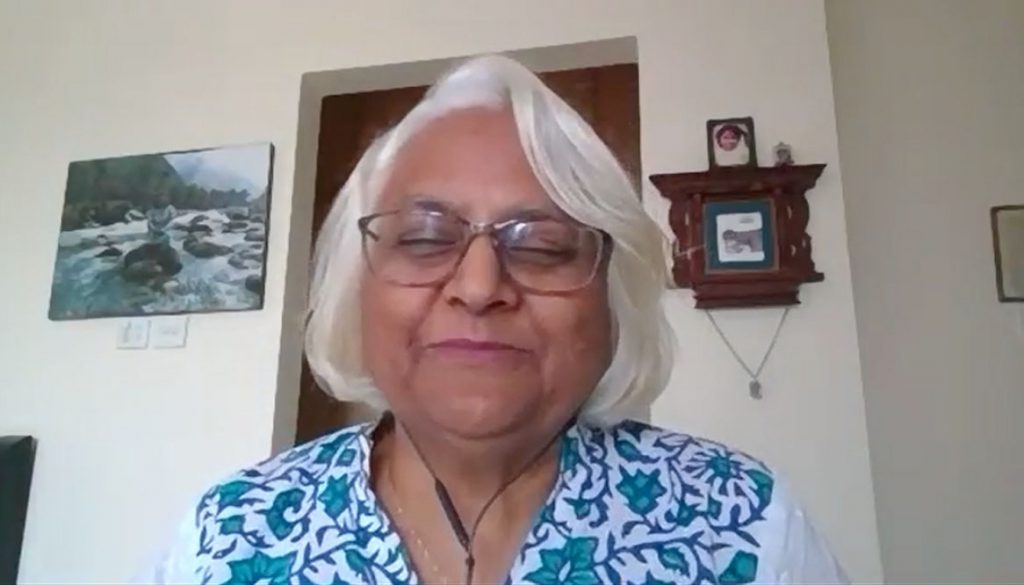 anding of hepatitis – a major global health problem causing acute/chronic liver infection (inflammation) that may lead to a life-threatening disease. Affecting 1.5 million people globally each year (World Health Organization, 2019), hepatitis is one of the key focus areas of national and global health agendas with a specific target (3.3) under United Nations Sustainable Development Goals (SDGs) earmarked for its elimination.
This year's theme for the Day, "Hepatitis Can't Wait", highlights the exigency of continuous efforts towards elimination of hepatitis as a public health threat by 2030 alongside the current COVID-19 crisis. As the focus of health sector globally has shifted towards the management of COVID-19 Pandemic, the need to re-build and re-orient national and international collaborations to achieve collective health-related targets becomes more urgent. COMSATS as an international organization promoting sustainable development in the Global South is conscious of such issues. This World Hepatitis Day, COMSATS Secretariat reached out to Dr. Huma Qureshi, a prominent name in the prevention of hepatitis in Pakistan, for an informative discussion on viral hepatitis, its public health implications, and efforts for its preventions and control within and outside Pakistan.
Dr. Huma Qureshi is the consultant Gastroenterologist with prime focus on liver diseases. Recently, she has retired from Pakistan Health Research Council, Islamabad, and national lead on prevention and control of viral hepatitis in Pakistan. Previously, she has held important positions relating to hepatitis control and prevention. An honorary fellow of the Royal College of Physicians, Ireland, Dr. Qureshi has played a pivotal role in the development of National Hepatitis Strategic Framework (2017-2021) and National Hepatitis C testing and treatment guidelines. Here is what we learnt during the session: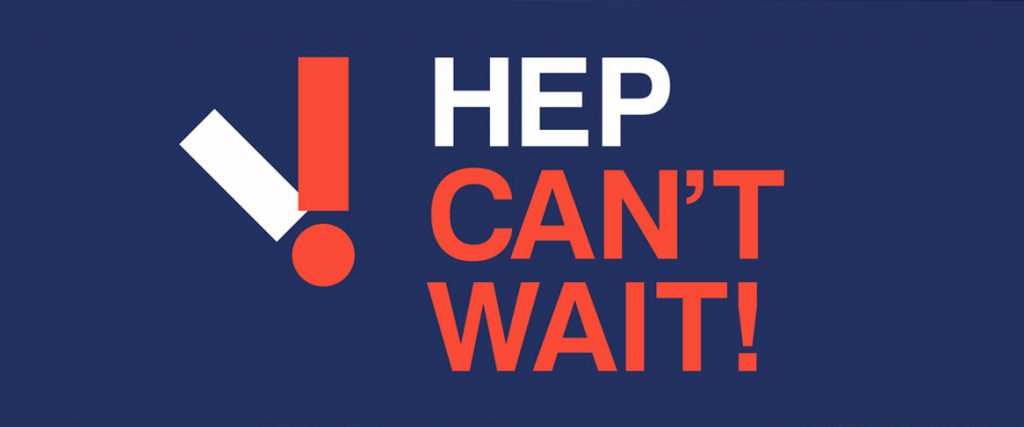 Can you please generally introduce us to hepatitis and its types? Which of these, in your experience, has been found more prevalent in Pakistan and other parts of the world?
Hepatitis is an inflammation of the liver caused by viral or bacterial infection; however, drug and alcohol abuse can also cause this disease. Viral hepatitis has 5 types, i.e., A, B, C, D and E, which, if left untreated, ultimately lead to chronic liver disease and liver cancer. In some parts of the world, alcohol-induced hepatitis is common but in Pakistan viral induced hepatitis type B and C are more prevalent and together these two have affected about 10 million people till now with 35,000 deaths each year. Annual death rate due to hepatitis is equal to a death toll of daily plane crash loaded with 90-95 people; that shows the severity of this disease.
Hepatitis is known as a "silent killer". What are the symptoms one needs to be on the look-out to ensure early diagnosis?
Silent means having no signs and symptoms while the infected person harbors the virus for a long span of time without knowing. Hepatitis, in general, has no loud symptoms. Anyone who has undergone a surgery, dental treatment, blood transfusion, shaving at barbers or is taking drug injections is at risk. It is necessary to undergo screening for hepatitis regularly instead of waiting for the symptoms to appear which is usually at later stages of the disease.
The virus of hepatitis B and C enters the human body through various means. Once the virus is inside the body, it continues to reside there for 20 – 30 years without showing any signs and symptoms of the disease. During this time, the virus continues to affect the liver leading to chronic liver disease which ultimately results in liver failure and death.
Is vaccination available for all types of hepatitis? How effective are these and what is the status of the vaccination in the developing world and specifically in Pakistan?
Yes, vaccines are available but not for all types of hepatitis viruses. For hepatitis A and E, which transmit through unsafe drinking water, effective vaccines are available. In Pakistan, we are exposed and immune to these viruses so the vaccination for these two types is generally not recommended for the local population. However, for people travelling to Pakistan from other countries where these infections are less common, such as United States and UK, these vaccinations are a part of travel advisory. For Hepatitis B, a very effective vaccine is available globally since 1980s. It is an intramuscular vaccine with 3 shots administered 1 and 6 months apart, respectively. As the life threatening hepatitis B is more common in Pakistan, WHO recommends first dose of this vaccine for each child at the time of birth.
Despite being highly recommended at birth this vaccine has not been procured in Extended Immunization Programme (EPI) yet. If the mother is viral hepatitis B carrier, transmission possibility to her child is 100% during delivery and early childhood. This is why I highly recommend everyone to buy the birth dose of hepatitis B vaccine for their newborns till its inclusion in EPI, and it does not cost more than 100 PKR but is really a life-saver. Unfortunately, there is no vaccine for Hepatitis C across the globe, so we must prevent this disease by taking precautionary measures because it is easily and commonly transmitted by exposure to blood via unsafe healthcare procedures and daily practices.
The theme of World Hepatitis Day this year is "hepatitis can't wait". Do you think COVID-19 has affected the campaign and efforts to slow down the hepatitis spread?
Yes, I fully agree. In the wake of the Pandemic, a number of other campaigns have slowed down all over the world particularly in the health sector as COVID-19 has put already stretched health systems into further distress. There has been a lot of pressure on hospitals and we saw that the health systems really suffered all over the world. Inevitably, all the attention and most resources were diverted to COVID-19 management. In Pakistan, there are about 23,000 deaths due to the Pandemic, however, each year 35,000 people succumb to hepatitis and we can't afford to neglect it. Even the Prime Minister's programme for hepatitis that offers free-of-cost testing and treatment for hepatitis has been delayed due to the Pandemic as the funds got diverted towards Pandemic management. As a result, we are now waiting for the Pandemic to be somewhat contained so we can resume the programme. The slogan "hepatitis can't wait" is very timely and apt because the disease can't wait to be tested and treated; with the passage of time it goes into chronic phase and once it does, it is very difficult to cure. We, therefore, cannot wait for people to go into complications and die. Our wait for full recovery from the Pandemic would only add more complications and burden to the already soaring cases of viral hepatitis. Hepatitis treatment should remain high priority even during the Pandemic.
What can we learn from COVID-19 Pandemic that can help fight other diseases, such as hepatitis, successfully and control their transmission?
COVID-19 Pandemic has inadvertently boosted coordination within the provinces; it has resulted in significantly improving our testing and reporting capacity. The management guidelines of COVID-19 can be used to improve the hepatitis response. Some success that we saw during the Pandemic is due to the active response of the National Command Operation Center (NCOC) which was able to get information from all the public and private health departments of each province which otherwise is not always made available. I see such a strong coordination in public and private sectors, thanks to NCOC. Another good aspect of COVID-19 response was that all the data related to cases, testing and vaccination was linked by NCOC with the National Identity Card numbers. Once our hepatitis programme is launched, we would really want NCOC to take it up as efficient strategies are lacking for the management of all other diseases, including hepatitis. If we link hepatitis programme with NCOC, we could easily get related information regarding tracking, cases, and testing.
Based on their common challenges, developing countries can learn from one another's experiences. What has been your experience as the focal person of Government of Pakistan for hepatitis? Would you highlight some steps the Government is taking to lower the disease burden?
Common challenges are many. The first and the foremost challenge is the large population that we have. Pakistan is the second country in the world with the largest hepatitis C burden, which is majorly due to the large population of the country. Lack of awareness is another challenge. About 7.3 out of 225 million people in Pakistan have the active virus. Statistics show that less than 20% know that they have the disease. The biggest challenge is how to bring these people out for testing before the symptoms appear at the later stages of the disease. In Pakistan, we have the 'Chief Minister's
Programme' running in each province and is catering to the needs of the population. Due to limited funds, they are unable to facilitate large populations of respective provinces.
Taking notice of the high Hepatitis C disease burden in Pakistan, the Prime Minister of Pakistan has agreed to launch the Hepatitis C elimination programme in the country. We have 7.3 million active disease cases already and the target is to treat one million each year.
Therefore, to cater to these patients, the programme expands for over 10 years. It is an integrated programme that will support the existing provincial hepatitis programmes in testing and treatment. Worth over 70 billion PKR, the programme will be launched once COVID-19 threat is low.
How confident are you about the level of awareness on Hepatitis among the Pakistani population? What more can be done in this respect?
The level of awareness is quite low. There is a great need to encourage people to get themselves tested for which a simple finger prick test is an affordable and reliable means. College and university students can play a pivotal role in creating awareness about the disease in their households and communities and encourage people to get treatment. Hepatitis C is treated with oral medicine which is taken once a day for 12 weeks and has a recovery rate of 98%.The same awareness trend exists globally as in Pakistan. All over the world, countries are trying to bring awareness to their population by informing them about the risk factors. They are establishing easily accessible testing sites. This is what we are trying to do under Prime Minister's Programme by instituting testing sites at the community level and not just at the tertiary care hospitals.
People need to be made aware of the initial testing for hepatitis which is very easy and can be done through a simple finger prick and now globally people are performing this at home. A little awareness would go a long way in managing the hepatitis-related toll on healthcare
systems.
How can international organizations, like COMSATS contribute to combating communicable diseases, such as hepatitis in the developing countries?
International/inter-governmental organizations, such as COMSATS, can undertake and support the on-going communication and advocacy relating to hepatitis awareness to support national, regional and global efforts towards the elimination of communicable diseases. The said can be achieved through, for example, developing consortia of educational institutions within a province or country for necessary advocacy concerning hepatitis awareness and prevention through digital media, tools and marketing platforms. The consortia can also help institute a Hepatitis screening site to facilitate students in hepatitis screening and consultations. Through advocacy, COMSATS can also encourage and communicate the need to general public for Hepatitis B vaccination at childbirth that can help prevent the disease and is carried out free-of-cost under the national Expanded Programme on Immunization (EPI). Similarly, the public can be made aware of the available treatment for Hepatitis C that continues for 12 weeks.
Utilizing ICTs for socio-economic gains, an interactive software can be developed that can help people identify and access their nearest healthcare facility for testing/ treatment.
Contributed by:
Dr. Azeema Fareed, Principal Medical Officer and Coordinator COMSATS Telehealth Programme, Islamabad, and
Ms. Shahr Bano Malik, Assistant Programme Officer, COMSATS Secretariat, Islamabad