To discuss challenges, gaps and potential solutions for Sustainable Water Governance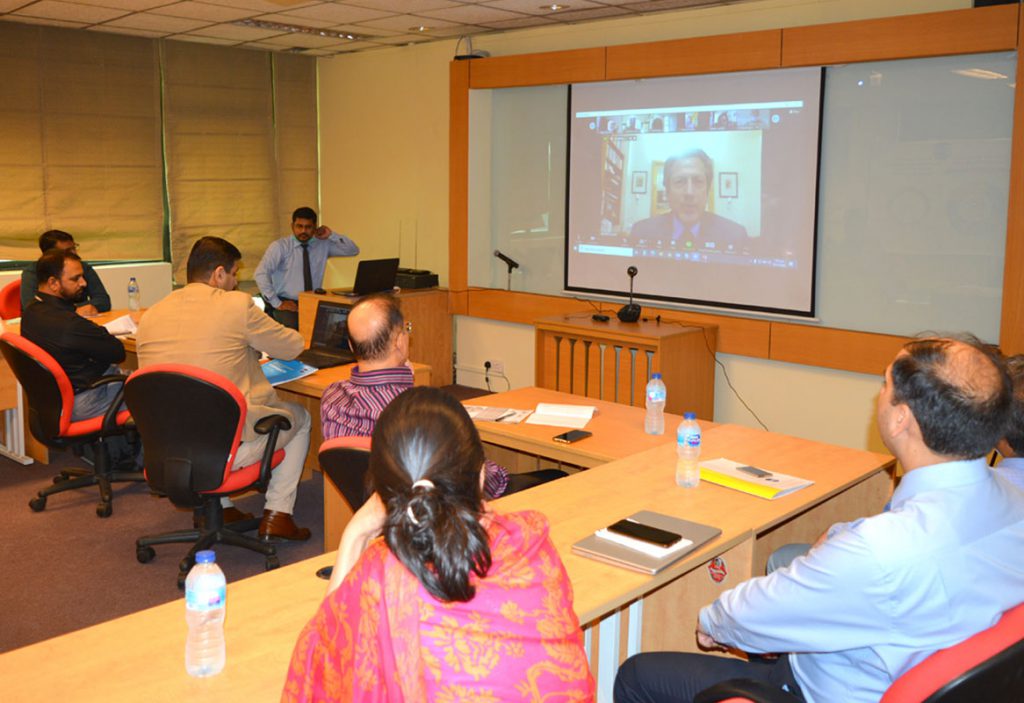 (SWG), COMSATS Centre for Climate and Sustainability (CCCS) in collaboration with COMSATS' Centre of Excellence in Jordan, the Royal Scientific Society (RSS), organized a webinar on "Sustainable Water Governance in the Global South under Changing Climate". Held on 8th October 2020, the webinar had the overarching theme of Sustainable Development Goal 6 (SDG6) – Clean Water and Sanitation.
Following speakers from Asia, Africa and Middle East joined the webinar with their views and expertise: Dr. Emmanuel O. Bekoe, Senior Research Scientist, Council for Scientific and Industrial Research (CSIR), Ghana; Dr. Maha Al-Zu'bi, Researcher – Agriculture Water Solutions, International Water Management Institute (IMWI), Jordan; Dr. Jauad El Kharraz, Head of Research, Middle East Desalination Research Centre (MEDRC), Oman; Dr. Toqeer Ahmed, Assistant Professor, Centre for Climate Research and Development (CCRD), COMSATS University Islamabad (CUI), Pakistan; and Dr. Mehmet Dilaver, Research Officer, TUBITAK Marmara Research Center (MRC), Turkey.
The event was moderated by Dr. Almoayied Assayed, Manager Climate Change Studies at RSS, Jordan. Welcoming the participants, Ambassador Shahid Kamal, Head of CCCS, remarked that water resource management remains a great challenge due to regional disparities in water supply, growing water demand as well as climate change induced water stress. He opined that accessible, affordable and sustainable technologies are vital for the conservation and effective management of water resources.
During the webinar, the speakers highlighted challenges to sustainable water governance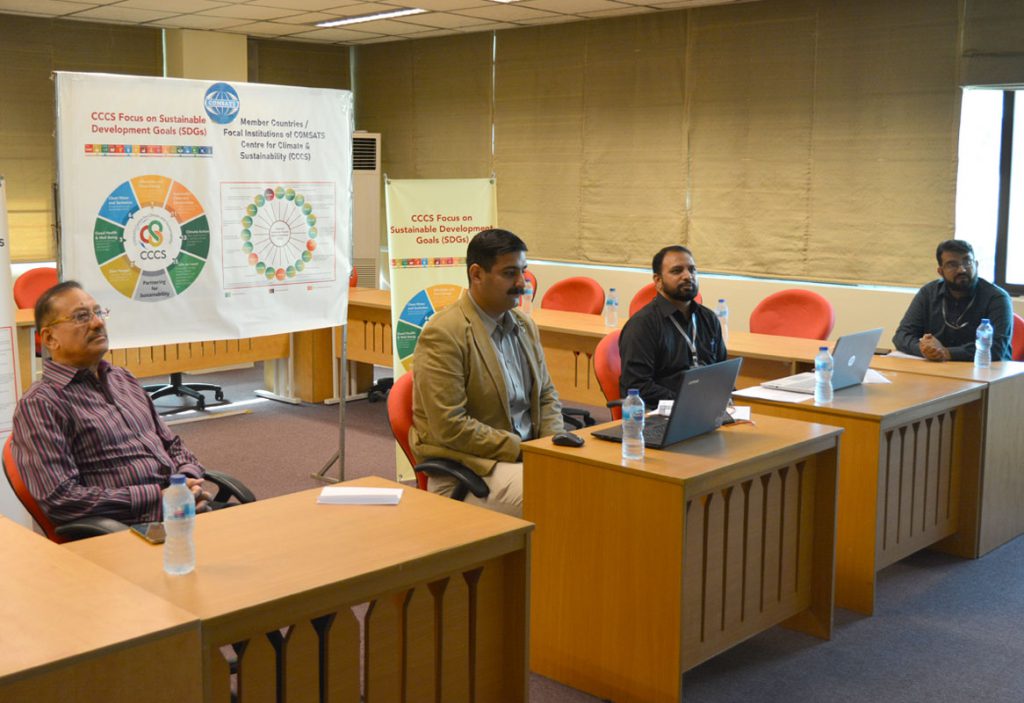 in their respective countries. Dr. Bekoe from CSIR, Ghana, discussed the social parameters of water governance that have an impact on water quality, safety as well as demand and supply. Sharing his views on the role of research and development for water governance, Dr. El Kharraz from Oman, stated that evidence-based policy and legislation is necessary for water-related governance. He was of the view that knowledge development and knowledge management are key in this regard.
Dr. Al-Zu'bi from IMWI, Jordan, considered governance a multi-stakeholder/multi-institutional issue and stated that planning, policy and legislation should be done at local, national and international levels. The presentation of Dr. Dilaver from TUBITAK Marmara Research Center (MRC), Turkey, highlighted governance, policy and institutional infrastructure of water sector of the country.
While discussing water governance challenges in Pakistan, Dr. Ahmed from CCRD, Pakistan, highlighted the dependency of agriculture sector on water resources. With regard to water scarcity, he added that sustainable measures need to be adopted to achieve both water and food security.
In her closing remarks on the occasion, Prof. Ruba Ajjour, Manager Climate Change Stu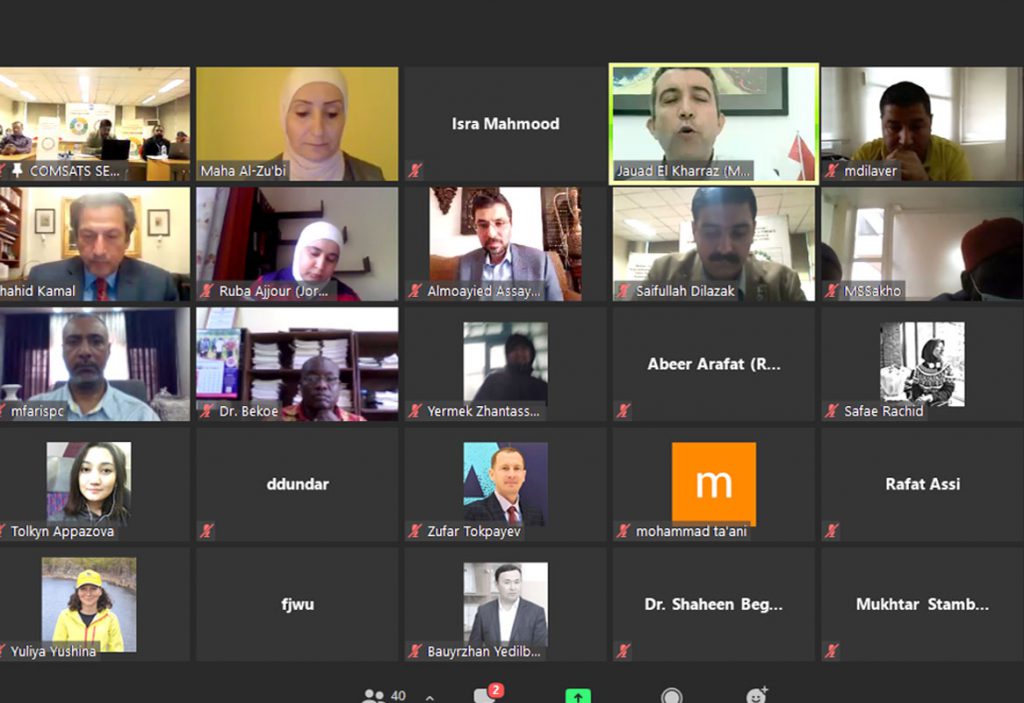 dies at RSS, Jordan, stated that climate change and its secondary impacts are a major threat to natural ecosystems, as well as water, food and energy sectors. She opined that there is a need to review existing policies and revise institutional infrastructures.
Some specific recommendations made by the speakers included:
Need for community-based water governance, water metering and accountability;
Strengthening public-private partnerships;
Prioritizing capacity enhancement of institutions and stakeholders;
Promoting development and integration of new technologies; and
Integrating research and innovation for finding innovation solutions.