COMSATS Center for Climate and Sustainability (CCCS) organized a webinar titled 'Industry 4.0 Driven Climate-Smart Agriculture: Challenges and Opportunities for Developing Countries' on 24th August 2022. The webinar aimed at providing a platform for exchanging institutional experiences and sharing best practices in Climate-Smart Agriculture (CSA) led by Fourth Industrial Revolution (4IR) technologies. It also highlighted the dynamic nexus between climate change, 4IR and agricultural sustainability, and helped raised awareness on existing practices and policies, and technological innovations in CSA. The event targeted a broad multi-stakeholder audience from government departments, UN agencies, technical and development cooperation agencies to R&D organizations, academia, policy and diplomatic circles.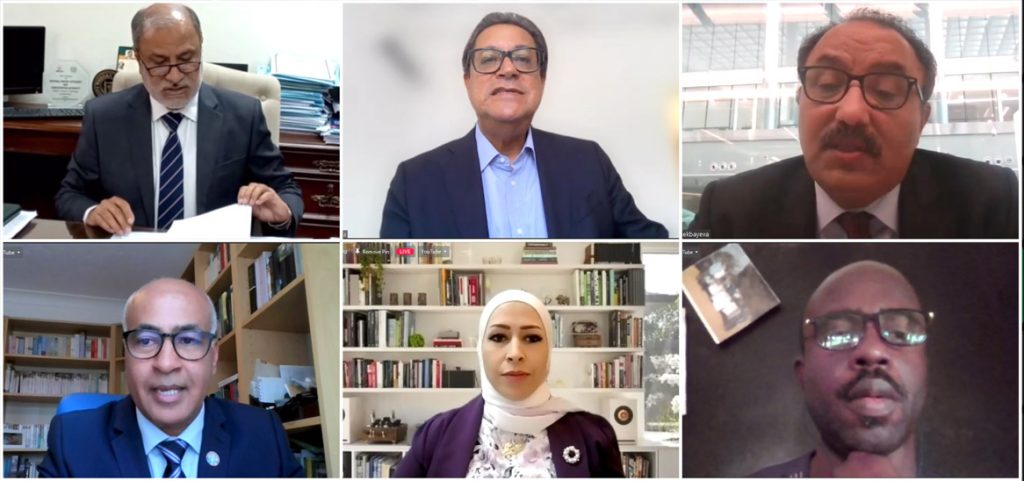 Speakers from organizations and institutions working in areas related to food security, agriculture and climate research domains in Asia, Africa and Europe participated in the webinar that attracted over 70 participants from 23 countries. These countries included: Bangladesh, China, Egypt, Ghana, the Gambia, Italy, Jordan, Kazakhstan, Kenya, Lebanon, Morocco, Nigeria, Palestine, Pakistan, Sri Lanka, Sudan, Syria, Tanzania, Thailand, Tunisia, Türkiye, Uganda, and Yemen.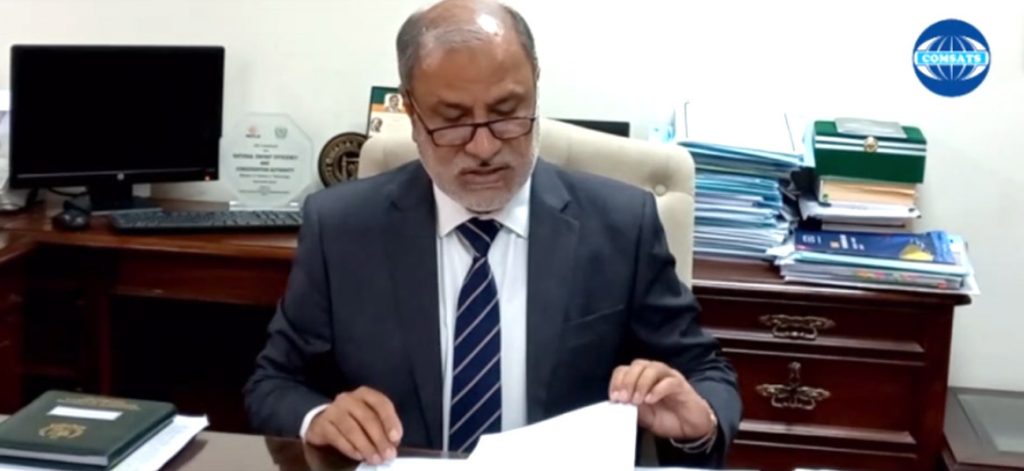 In his welcome address, the Executive Director COMSATS, Dr. Ghulam Muhammad Memon, opined that availability of precise information through automated collection, integration, and analysis of data is crucial for informed decision and policy-making in all sectors, including CSA. Dr. Memon believed that relevant researchers and innovators could help guide their governments' responses greatly in this connection.
Speaking on behalf of ICARDA, Dr. Aly Abousabaa, Director General, International Center for Agricultural Research in the Dry Areas (ICARDA), Lebanon, was of the view that improving farmers' access to digital technologies in agricultural value chain and infrastructure development and capacity building are necessary to accelerate transformation of agriculture and food sectors guided by this digital tools afforded to many by the information age. He also mentioned the ICARDA-led integrated innovations for climate smart agriculture focus on maximizing gains from interventions such as in-situ water through conservation, optimization of irrigation practices to attain "more yield per drop", and water-harvesting and water-conservation techniques in rain-fed agriculture.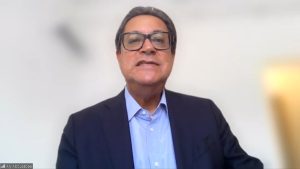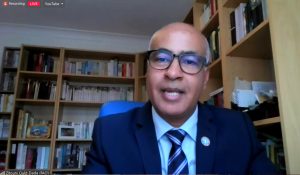 Dr. Zitouni Ould-Dada, Deputy Director in Climate and Environment Division, United Nations Food and Agriculture Organization (FAO), Italy, shared perspectives on linking 4IR and agriculture to climate action in order to achieve the goals set out in Paris Agreement on Climate Change. He stated that Climate Smart Agriculture is not a new approach nor a set of hard and fast practices, it, he noted, is a novel approach to modifying agricultural systems to help address food security and climate change challenges. He further observed that the implementation of climate smart agriculture depends on creating financing mechanisms that strengthen connections between climate finance and agricultural investments from the public and private sectors.
Dr. Ismail Abdel Hamid, Director Programs and Project Officer, Islamic Organization for Food Security (IOFS), Kazakhstan, remarked that climate smart agriculture is one of key components of IOFS' strategy and action plan for 2022-2023 for ensuring food security also as outlined in OIC's Science, Technology, and Innovation Agenda 2026. He provided an overview of capacity building activities of IOFS that support Climate-Resilient Agriculture, strategic planning and policy development in food security in OIC countries. Dr. Abdel Hamid also opined that IOFS is emerging as a key regional platform for OIC member countries in ensuring good practices and effective programmes in food security governance.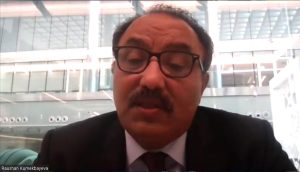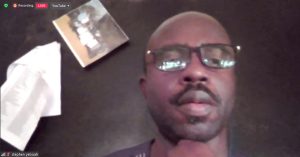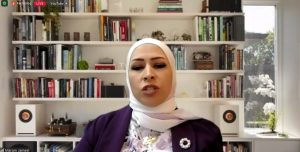 Dr. Stephen Yeboah, Senior Research Scientist (Agroecology/Agronomy), Crops Research Institute, Council for Scientific and Industrial Research (CSIR), Ghana, highlighted that farmers in Africa are facing major mitigation and adaptation challenges due to poor diffusion of technologies and information and high dependence on agro-ecosystems. He apprised that CSIR-Ghana is helping farmers in exchanging their own site-specific knowledge on climate smart practices based on model-driven integrated system contributing to self-generated data on soil, crop management, and production.
Dr. Maram Jameel Abbady, Climate Change Specialist and Drought Monitoring Researcher, National Agricultural Research Council (NARC), Jordan, remarked that climate smart agriculture sustainably increases productivity, improves farmers' capacity to adapt to and deal with the effects of climate change, and supports mitigation efforts. Presenting a case study of climate smart agriculture in Jordan, she demonstrated how this approach/system also encourages further expansion and employment creation.
Following the presentations, a discussion session was held during which a number of topics relating to the theme of the event were taken up by the participants. They raised questions pertaining to: policy interventions and capacity development for adoption of CSA practices and technology; economic feasibility of 4IR technologies for agriculture sector compared to conventional practices; main barriers for transition towards a CSA approach; and role of IGOs or regional organizations to support the implementation of a feasible and operational CSA strategy in developing countries. It was noted that improving agricultural productivity and reducing costs by using resources more effectively are important for achieving agricultural growth. Industry 4.0 encourages judiciously and timely use of resources by reducing risk exposure through diversifying incomes or production.
In her closing remarks, Dr. Huma Balouch, Deputy Director, Programmes (COMSATS), stressed that an enabling environment and institutional partnerships through multi-sectoral and inter-ministerial collaborations are vital for achieving industry driven climate smart agriculture that requires. She extended gratitude to the speakers for their informative talks and presentations.