COMSATS Centre for Climate and Sustainability (CCCS) in collaboration with th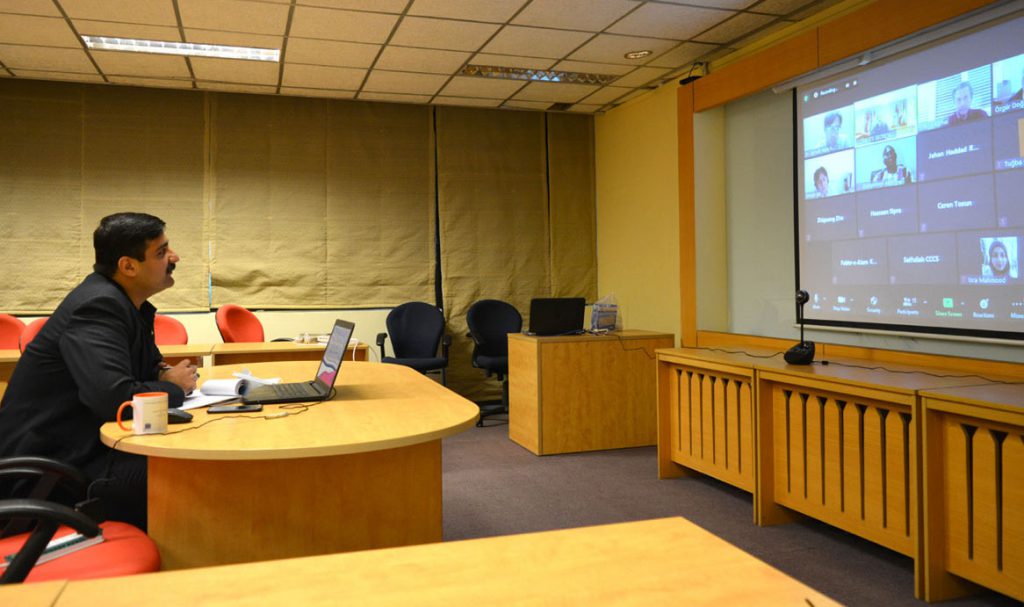 e Environment and Cleaner Production Institute (ECPI) of the Scientific and Technological Research Council of Turkey (TUBITAK), Turkey, organized a webinar on Energy Efficiency and Cleaner Production Practices in Industry. Held on 25th November 2020, the webinar had the overarching theme of Sustainable Development Goal 7 (SDG7) – Affordable and Clean Energy.
Following speakers from Asia, Africa and Middle East joined the webinar with their views and expertise: Prof. Zhiguang Zhu, Tianjin Institute of Industrial Biotechnology (TIB), Chinese Academy of Sciences (CAS), China; Ms. Jehan Haddad, Royal Scientific Society (RSS), Jordan; Dr. Farrukh Raza Amin, Centre for Climate Research and Development (CCRD), COMSATS University Islamabad (CUI), Pakistan; Dr. Lugano Wilson, Tanzania Industrial Research & Development Organization (TIRDO), Tanzania; and Dr. Emrah SIK, TUBITAK, Turkey.
The event was moderated by Dr. Ozgur Dogan, Senior Researcher at ECPI, TUBITAK, Tu

rkey. Welcoming the participants, Ambassador Shahid Kamal, Head of CCCS, underscored the importance of cleaner energy for climate change mitigation.
During the technical proceedings of the webinar, Ms. Jehan from RSS shared ongoing projects of Resource Efficiency and Cleaner Production (RECP) Programme which is being run by RSS in partnership with UNIDO and funded by European Union. The Programme is supporting environmentally sound technologies and cleaner production practices in Jordan. Dr. Emrah from TUBITAK shared some ongoing cleaner production projects of ECPI.
Prof. Zhiguang from TIB shared his expertise on biofuels and biocatalysis, and considered artificial electron transfer technique valuable for synthesis of biofuels for industries and transport sector usage. He remarked that bioenergy is clean, safe and efficient energy resource. He considered cellulosic alcohols sustainable and cleaner source of biochemical fuels.
Dr. Farrukh Raza from CCRD delineated synthesis of methane from rice straw by anaerobic digestion technique. He shared his apprehensions about the toll that quickly depleting non-renewable resources would take on world's energy needs during the next couple of decades. This calls for a faster switch to renewable energy resources.
Some key recommendations of the webinar stressed on:
Adoption of cleaner energy is crucial to mitigate climate change related effects.
Implementation of energy efficient practices in industries.
Management of agriculture waste through conversion to biochemical fuels.