COMSATS Centre for Climate and Sustainability (CCCS) organized a webinar on "Challenges of Rapid Urbanization in the Global South" to mark United Nations World Cities Day 2020. Held on 29th October 2020, the webinar was co-organized by COMSATS Centre for Climate & Sustainability (CCCS) and COMSATS' Centre of Excellence, Tanzania Industrial Research and Development Organization (TIRDO).
The webinar was moderated by Dr. Lugano Wilson, Director of Engineering Developm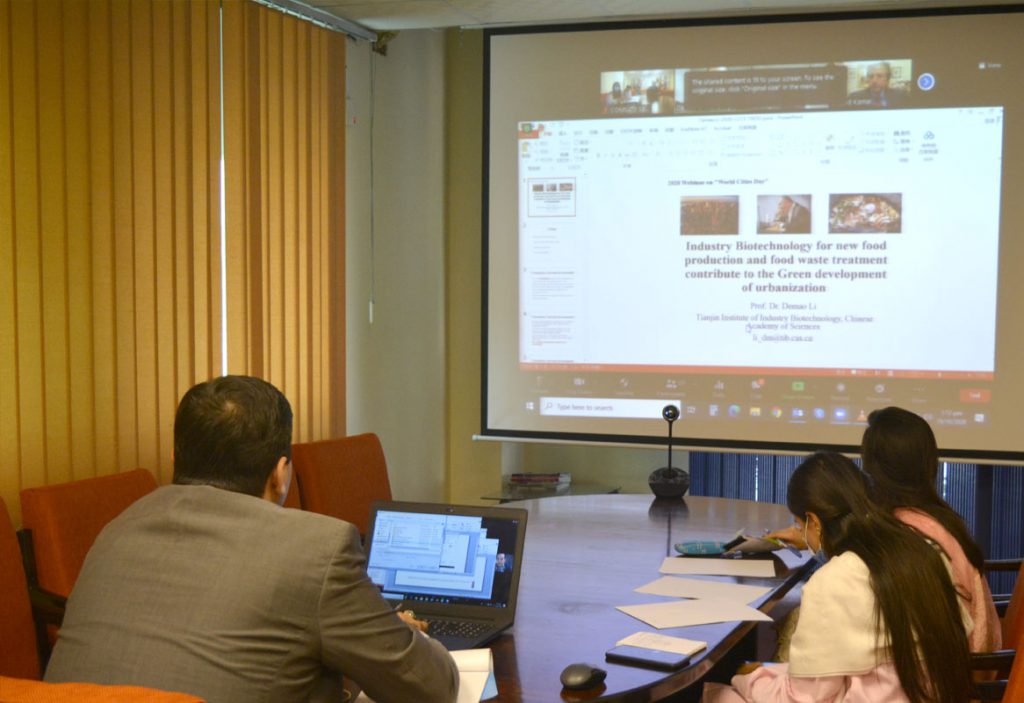 ent, Tanzania Industrial Research and Development Organization (TIRDO), Tanzania, and included following speakers: Prof. Demao Li, BioSystem Engineer at Tianjin Institute of Industrial Biotechnology (TIB), Chinese Academy of Sciences (CAS), China; Prof. Ebrahim Moghimi, Professor, Geomorphology, Physical Geography Department, Geography College, University of Tehran, Iran; Dr. Bauyrzhan Yedilbayev, Associate Professor, Al-Farabi Kazakh National University (KazNU), Kazakhstan; Dr. Omer Kamal Alebeid, Cleaner Production Institute, Industrial Research and Consultancy Center (IRCC), Sudan; and Ms. Kunda Sikazwe, Environmental Expert, TIRDO, Tanzania.
In his opening remarks, Ambassador Shahid Kamal, Head of CCCS, considered rapid urbanization a major challenge in achieving Sustainable Development Goals, with serious consequences for food, water and energy security.
The talks and discussions of the event touched upon a number of important issues related to urbanization that included: land-use planning, controlling emissions caused by transport and industrial sector, reduction in arable land, over-population, and waste management. Adopting waste-to-energy approach was deemed crucial as a sustainable option to address waste and energy related problems.
Highlighting the challenges of over-population and its impact on food availability and secur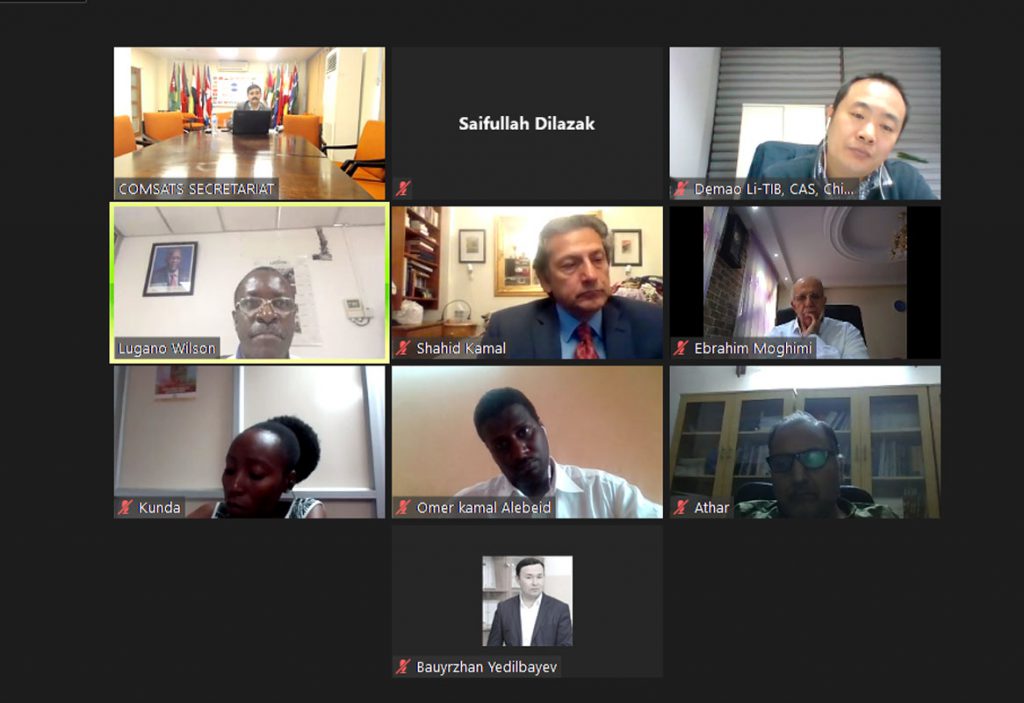 ty, Prof. Demao shared TIB's initiatives relating to production of synthetic protein sources and conversion of food waste to bioenergy and high values chemicals. Prof. Moghimi from University of Tehran stated that climate change and rapid urbanization are interlinked and considered GIS and remote sensing best tool for planning and policy formulation for urban planning.
Dr. Yedilbayev noted consideration of some aspects important for town planning that include natural resources, drainage, waste management, vegetation cover, infrastructure development, and change in water course.
Dr. Omer Kamal shared a project that his Centre – IRCC – has initiated to help enhance resource efficiency, waste recycling, and reduction in waste generation. The project named "Industrial Waste Exchange Program", employs waste generators linked with recyclers and industries that use waste as raw material for their products. While discussing the air quality of Tanzania, Miss Kunda stated that poor air quality causes significant mortalities globally. She emphasized creating awareness about environmental pollution, especially among informal resident sector.
The event, inter alia, emphasized on having strong legislation and taking policy measures for development of new cities safeguarding nations' interests regarding natural resources and environment. Sustainable urbanization was deemed the best mitigative approach to climate change as urban air pollution is severe threat to human health, along with poor transportation and industries.
Closing the event, the moderator of the event, Dr. Lugano Wilson stressed the need to adopt clean and green approaches for achieving Sustainable Development Goals.