Advisor to H.E. Mr. Recep Tayyip Erdoğan (President of Türkiye) and former member of COMSATS Coordinating Council visits COMSATS Secretariat and discussed matters of mutual interest regarding regional and global development.
Dr. Orkun Hasekioğlu, Advisor to the President of Türkiye – H.E. Mr. Recep Tayyip Erdoğan, visited COMSATS Secretariat on 15th June 2022. Dr. Hasekioğlu was visiting Islamabad in connection with his participation in International Workshop on 'Research Commercialization: Challenges and Opportunities' organized by OIC COMSTECH. Dr. Hasekioğlu was accompanied by Dr. Mustafa Güzel, Director of Drug Discovery and Development Research Center at Istanbul Medipol University, Türkiye. Dr. Hasekioğlu is currently serving as the Vice President of TENMAK, Türkiye, and had previously held the portfolio of Executive Vice President of the Scientific and Technological Research Council of Turkey (TÜBİTAK), which is COMSATS' Focal Point in Türkiye.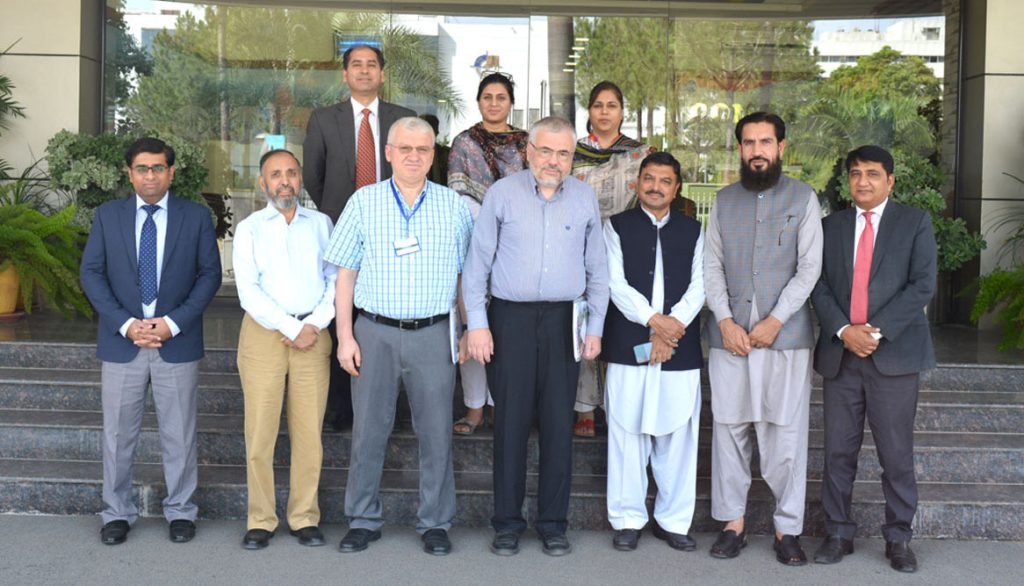 The meeting explored COMSATS' relations with Türkiye and TÜBİTAK and eyed strengthening the established cooperation to help facilitate science-led development in the global South. The visiting delegates were briefed on past and ongoing collaborations between COMSATS and its Focal Point in Türkiye, i.e., TÜBİTAK. It was noted that TÜBİTAK possesses enormous human and technological resources that can be used to execute programmes for the benefit of COMSATS Members States and are already contributing to COMSATS' mission through a number of means.
Discussions on forthcoming meetings of COMSATS Coordinating Council, activities of COMSATS' Network and its thrust areas, scholarships and fellowships, capacity-building activities, and information exchange were also made during the meeting.
Prof. Hasekioğlu appreciated COMSATS as a potent platform working for socio-economic uplift of the developing countries. He was appreciative of COMSATS Telehealth Programme, as well as the recent COMSATS' Lecture Series, which featured presentations by distinguished scientists, policy experts, and S&T leaders on various issues linked to sustainable development.