On 23rd December 2022, Ambassador Dr. Mohammad Nafees Zakaria, Executive Director COMSATS, planted a tree to commemorate the auspicious occasion of the birthday of Prophet Isa (AS). The Day (December 25th) also marks the birthday of the founding father of Pakistan – Muhammad Ali Jinnah.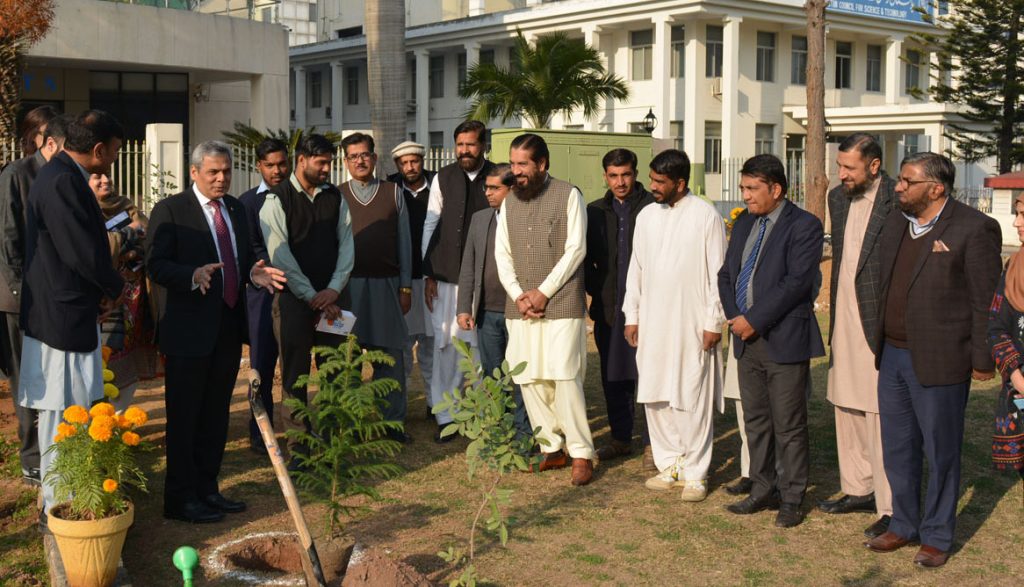 On the occasion, Ambassador Zakaria felicitated the host Government and the people of Pakistan and also greeted the Christian community in Pakistan and abroad. For the plantation, the Executive Director was joined by the officials of COMSATS including the Christian employees. Ambassador Zakaria availed himself of the opportunity and offered best wishes to everyone on the advent of the New Year 2023.
Traditionally, the new Executive Director plants a tree on joining the organization as a commitment to ensure progress and growth of the organization and an undertaking to join global effort to a greener environment.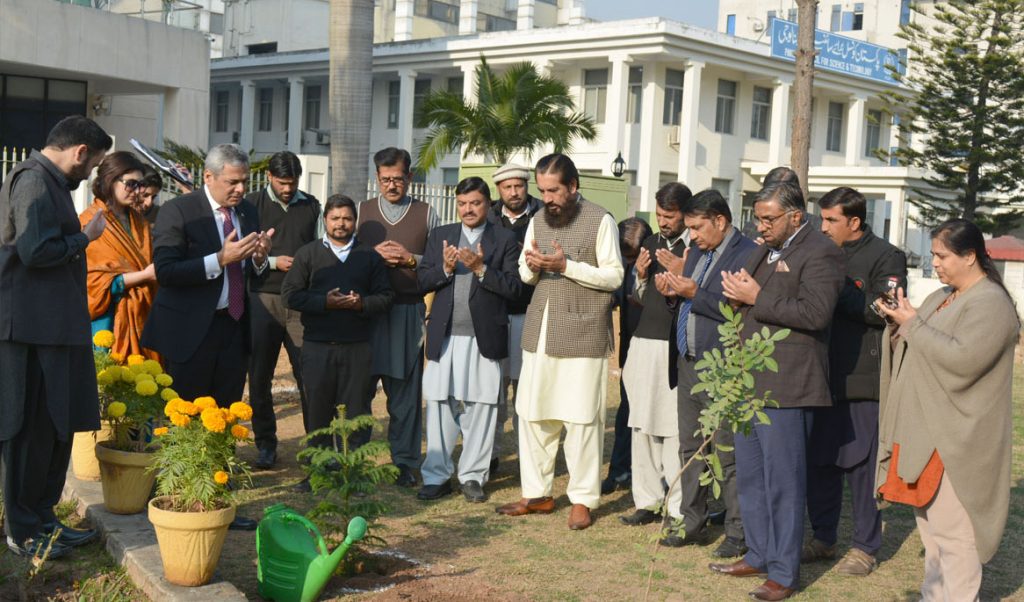 Dr. Zakaria, who joined COMSATS as the Executive Director this November, motivated COMSATS' officials to remain committed to COMSATS' mission of progressing in Science & Technology for sustainable development in the South. He also advised them to embrace the new year as an opportunity to bring new vigor to organization's work and resolutely face any challenge to convert it into an opportunity in pursuit of COMSATS' mission.