On 19th January 2021, third session of COMSATS' Lecture Series on "South – South an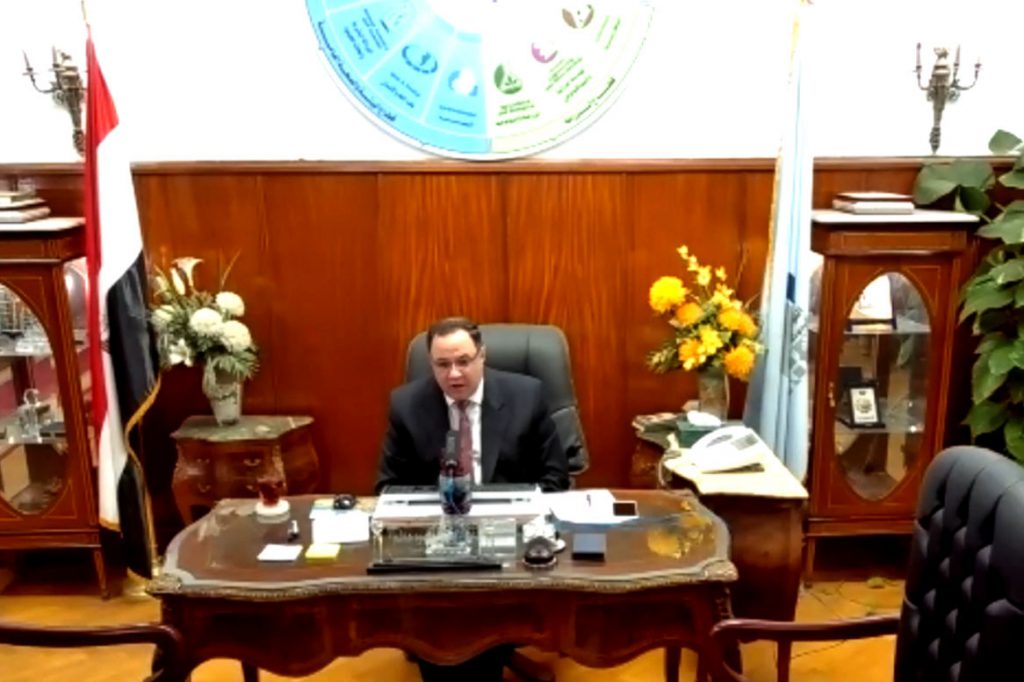 d Triangular Cooperation for Socio-economic Development in the South" was held wherein Prof. Mohamed Hashem, President of National Research Centre (NRC), Egypt, and Mr. Bradley Emerson, CEO of Business Athletes, Sri Lanka, delivered talks on "South – South Cooperation for Socio-economic Development of the South: The Experience of the NRC, and Short and Long-term Plans", and "Socio-economic Needs in the Diginomic Environment – Impact of the Fourth Industrial Revolution", respectively. The session was attended by 33 officials from COMSATS' Focal Ministries, Centres of Excellence, as well as COMSATS Secretariat.
During his talk, Prof. Hashem noted the collaborations of his Centre with other Centres of Excellence of COMSATS during the past few years. These include establishment of the Centre of Excellence for Research & Applied Sciences on Climate Change & Sustainable Development in collaboration with the International Center for Climate and Environment Sciences (ICCES) of China; as well as agreements with ICCES, China; COMSATS University Islamabad (CUI), Pakistan; and Bangladesh Council of Scientific and Industrial Research (BCSIR), Bangladesh. It was also informed that NRC is actively collaborating with the COMSATS Centre for Climate and Sustainability (CCCS).
Furthermore, Prof. Hashem shed light on some joint initiatives of Egypt in the African regi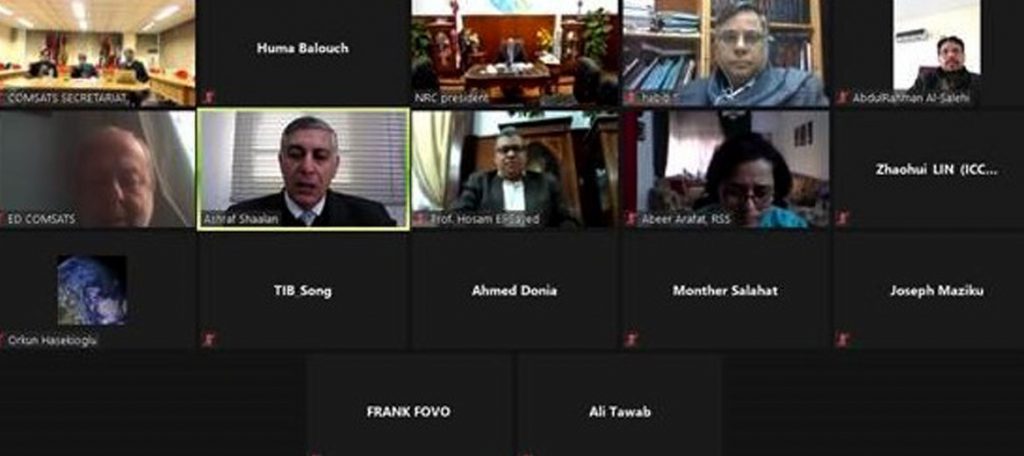 on. He mentioned that Egypt launched 'H.E President Al-Sisi's Initiative' to treat one million hepatitis patients in 18 African countries. Furthermore, the Egyptian Agency of Partnership for Development (EAPD) organized capacity-building programs in the field of diplomacy, health, agriculture, education, judiciary, information technology, and food security that benefitted 7,000 participants from 24 countries.
Sharing the future prospects, Prof. Hashem looked forward to having collaboration in different fields of S&T, in particular, agriculture and health.
In his lecture, Mr. Emerson stated that COVID-19 pandemic has especially impacted the economic growth of the East Asia and Pacific region. Citing World Bank's economic growth statistics in this regard, he opined that this situation has also created an opportunity for diginomic environment (digital economics). Mr. Emerson also deemed increased conflict and unemployment rates as retarding factors for fourth industrial revolution.
Further in his presentation, Mr. Emerson highlighted Prosperity, Connectivity and Lead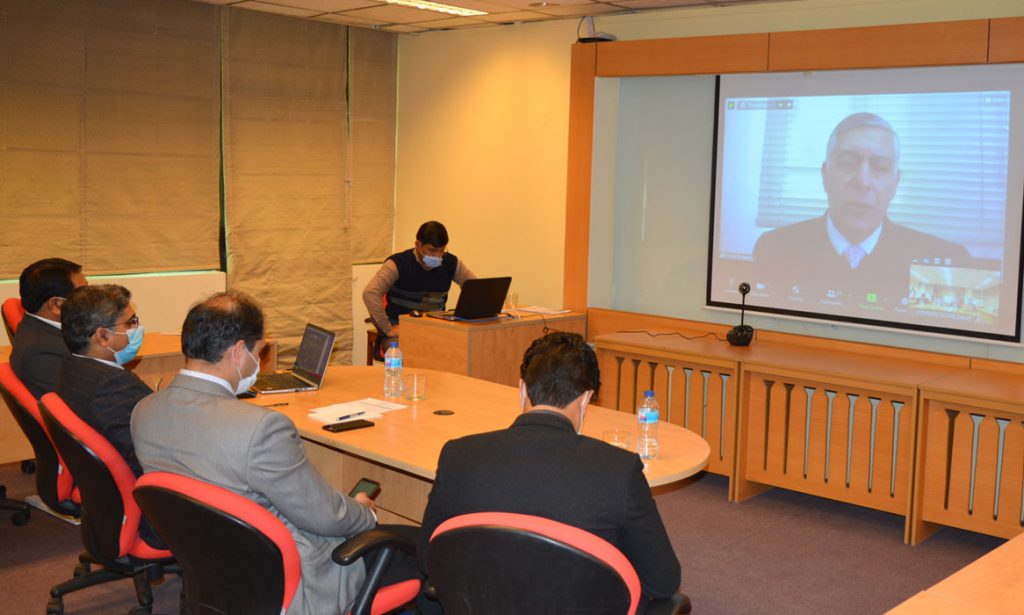 ership as key features of the emerging geopolitical landscape. He mentioned that such a landscape has increased the inadequacy of existing international institutions to deal with the global issues. Moreover, rigid power structures and institutions hamper economic development, and the absence of major structural and financial adjustments in developed countries slows GDP.
Concluding his presentation, Mr. Emerson stated that proactive and integrated national and international policy development is vital to achieve sustainable growth. He also regarded multilateral cooperation in S&T essential to addressing multifaceted development challenges of present times.