On 21st September 2017, the President of Islamic International University, Islamabad (IIUI), Dr. Ahmed Yousif Ahmed Al Draiweesh, visited COMSATS Secretariat upon invitation from the Executive Director COMSATS, Dr. S M. Junaid Zaidi. Dr. Zaidi was accompanied by senior officials of COMSATS when he received and held discussions with Dr. Draiweesh.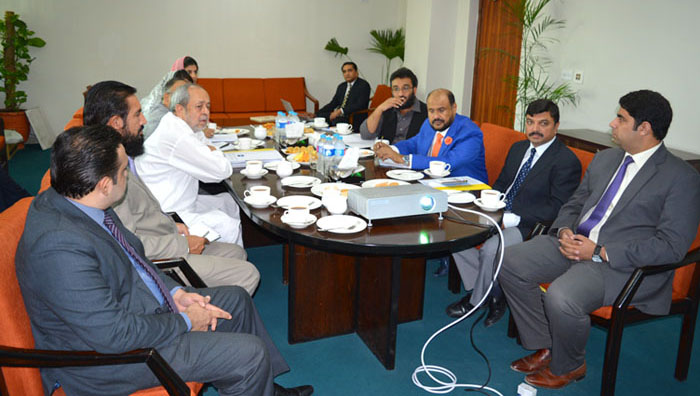 He introduced COMSATS to Dr. Draiweesh as an intergovernmental organization (IGO) with a membership of 25 countries. The organization, he informed, was incepted in 1994 as a result of an agreement signed between the countries of the South with a view to make concerted efforts for sustainable development based on Science and Technology. The Secretariat of the Commission stands permanently in Islamabad, Pakistan and is funded for operational costs by the Government of Pakistan. He also informed Dr. Draiweesh about the flagship projects of COMSATS in the host country: the pioneer internet services provider, COMSATS Internet Services (CIS) which was developed in 1996, and the COMSATS Institute of Information Technology (CIIT), established in 1998 that has now become one of the top most degree awarding institutes in Pakistan. He also mentioned about the six working International Thematic Research Groups of COMSATS
Acquainting the President IIUI on the membership process and finances of COMSATS programmes in Member States of COMSATS, Dr. Zaidi apprised him that the Annual Membership Contribution which is paid voluntarily by the member countries and is used as trust fund for activities relating to the contributing country. The technical strength of COMSATS coming from its Network of 21 R&D organizations was also highlighted.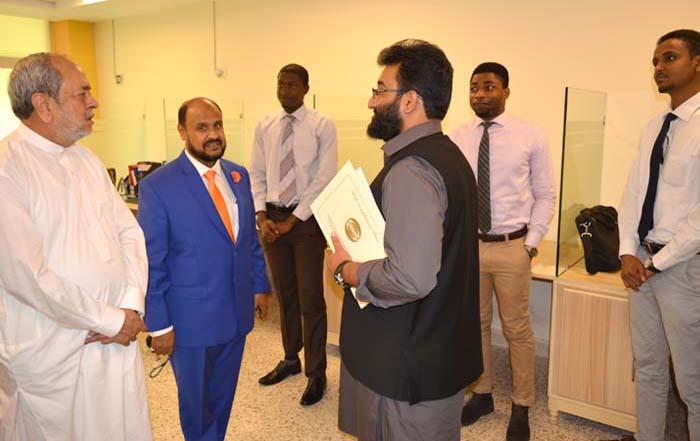 Dr. Zaidi especially sought Dr. Draiweesh's cooperation in expanding COMSATS membership to more states in the Middle East and scientific institutions therein.
Referring to his old working relations with Dr. Zaidi, Dr. Draiweesh thanked him for the briefing and lauded the leadership role he is playing for COMSATS. He considered this position of Dr. Zaidi a well-deserved appointment based on his earlier remarkable association with COMSATS Institute of Information Technology (CIIT). He noted that CIIT has helped IIUI in Campus Management System by providing the technical expertise. He hoped to have cooperation between IIUI and COMSATS in the field of Quality Enhancement/Assurance in Education.
Dr. Draiweesh also agreed to provide support in arranging a meeting with the Ambassador of Kingdom of Saudi Arabia and the Cultural Attaché for taking up the matters discussed during the matter directly with these officials. Moreover, he suggested to invite the Saudi Ambassador to COMSATS Secretariat.