On April 26, 2019, the Executive Director of COMSATS, Dr. S. M Junaid Zaidi, v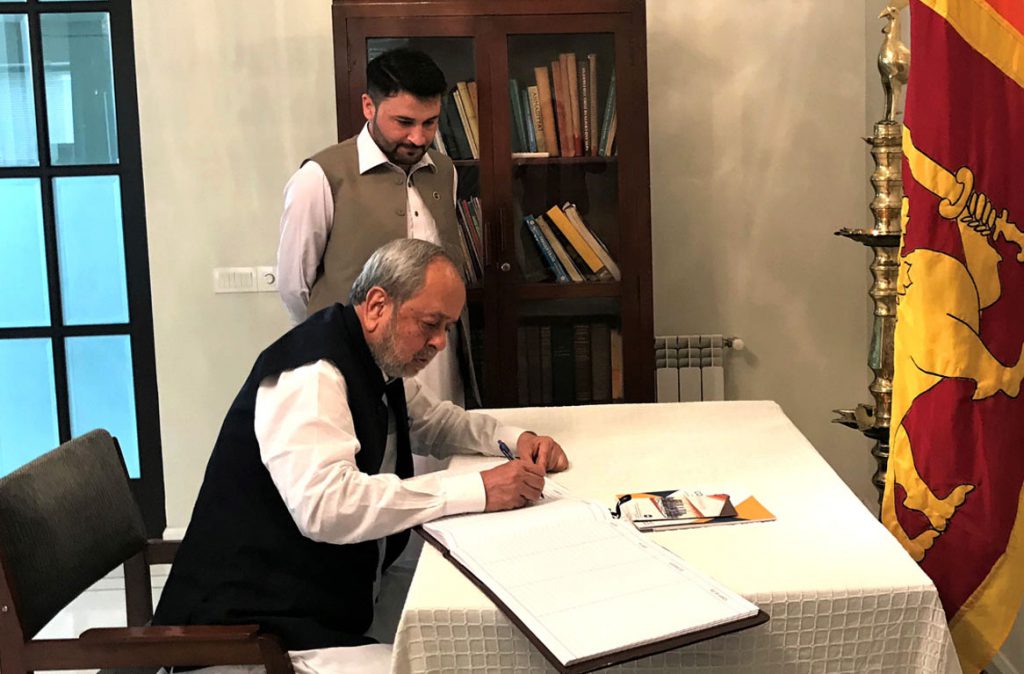 isited the High Commission of Sri Lanka to sign the condolence book maintained at the Commission's premises. He inked his condolence remarks in memory of the victims and all those affected by the Easter Sunday attacks on 21 April 2019.
The Executive Director was received by the High Commissioner of Sri Lanka in Pakistan, H. E. Mr. Noordeen Mohamed Shahied. Dr. Zaidi expressed solidarity and sympathy to His Excellency and assured him of COMSATS' highest regard of the Government and the People of Sri Lanka that have been a part of COMSATS' fraternity since the organization's inception. Dr. Zaidi especially condemned the Easter Sunday attacks as a horrific event against humanity and expressed grief over the tragic loss of lives on a holy day.
"COMSATS", said Dr. Zaidi "stands with the bereaved families through this difficult and painful time".
The High Commissioner noted that Sri Lanka stands united in the face of this national tragedy and appreciated the nations' empathy towards his country.