The honourable Minister for Environment, Science and Technology, Rep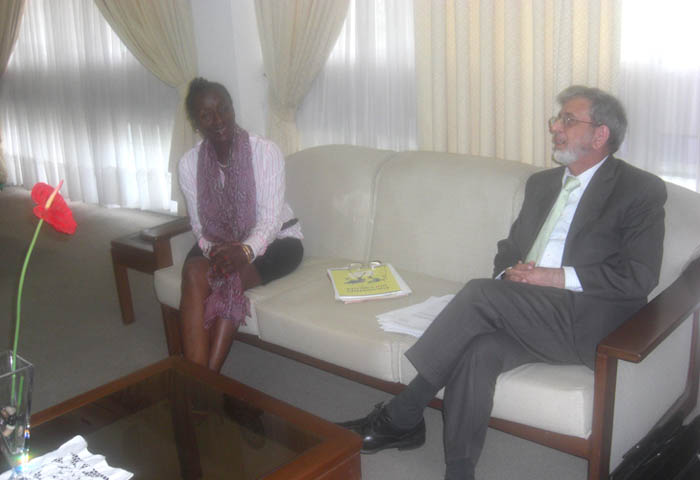 ublic of Ghana, H. E. Ms. Sherry Ayittey, reaffirmed the support of her Ministry towards COMSATS' programmes and desired to expand cooperation in areas of environment, agriculture and biotechnology. During a meeting with the Executive Director COMSATS, Dr. Imtinan Elahi Qureshi, in her office in Accra (Ghana) on 27th October 2011, the Minister also expressed keen interest in educational opportunities available for Ghanaian students at COMSATS Institute of Information Technology (CIIT). Other senior officials present in the meeting included Mr. George K. Scott, Chief Director, Ministry of Environment, Science and Technology; Dr. A. B. Salifu, Director General Council for Scientific and Industrial Research (CSIR); and Dr. Eugene Atiemo, Director Building and Road Research Institute (BRRI).
Dr. Qureshi gave a brief presentation on COMSATS' recent initiatives, especially the launching of International Thematic Research Groups (ITRG). He informed the Minister that Ghanaian scientists are welcome to join three operational groups in the area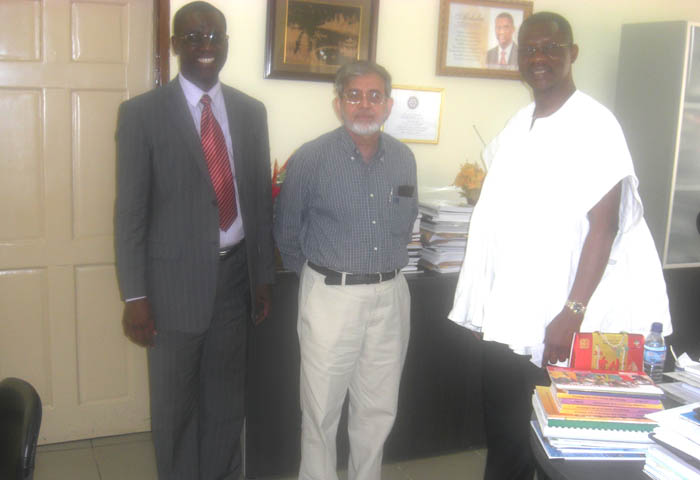 s of Climate, Medicinal Plants and ICTs. Dr. Salifu, who had earlier held a meeting with the Executive Director, welcomed the invitation and assured that relevant scientists would be identified for participation in ITRG. Dr. Atiemo mentioned that COMSATS has already sponsored a Ghanaian scientist to participate in the recently held CTWF-COMSATS joint International Training Workshop on 'Regional Climate Change and its Impact Assessment'. He further informed the Minister that Dr. Qureshi will be visiting BRRI in Kumasi. A presentation made on that occasion will be sent to Directors of other departments of CSIR. In future, COMSATS would identify CSIR as its Centre of Excellence to enable other departments of CSIR, apart from BRRI, to participate in COMSATS' programmes, as agreed earlier by the Director General CSIR.
Touching upon the issues of financial support for Science and Technology, Dr. Qureshi stressed that all developing countries are direly in need of greater funding for R&D. Organizations like COMSATS, which depend on voluntary contributions of Member States, als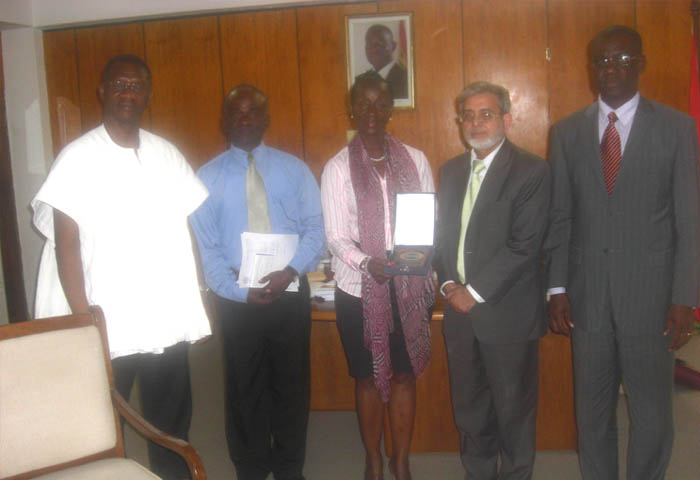 o need to be financially supported in order to enhance their ability to execute projects directly contributing to the socio-economic uplift of the developing countries. Dr. Qureshi invited the honourable Minister to personally represent Ghana in the forthcoming Commission Meeting of COMSATS. The Minister assured Dr. Qureshi that his suggestions would be discussed at appropriate level.
Dr. Qureshi also delivered a personal letter of the Minister for Science and Technology, Government of Pakistan, H. E. Mr. Changez Khan Jamali, addressed to H. E. Ms. Ayittey, in which it was desired that Ghana may consider enhancement of scientific cooperation with Pakistan on bilateral level, as well as through the platform of COMSATS. While receiving COMSATS' shield from the Executive Director, the Minister appreciated his visit to Ghana and exploring possibilities of strengthening COMSATS' role in the development of science and technology in Ghana.