The Executive Director COMSATS, Ambassador Dr. Mohammad Nafees Zakaria, called on the Ambassado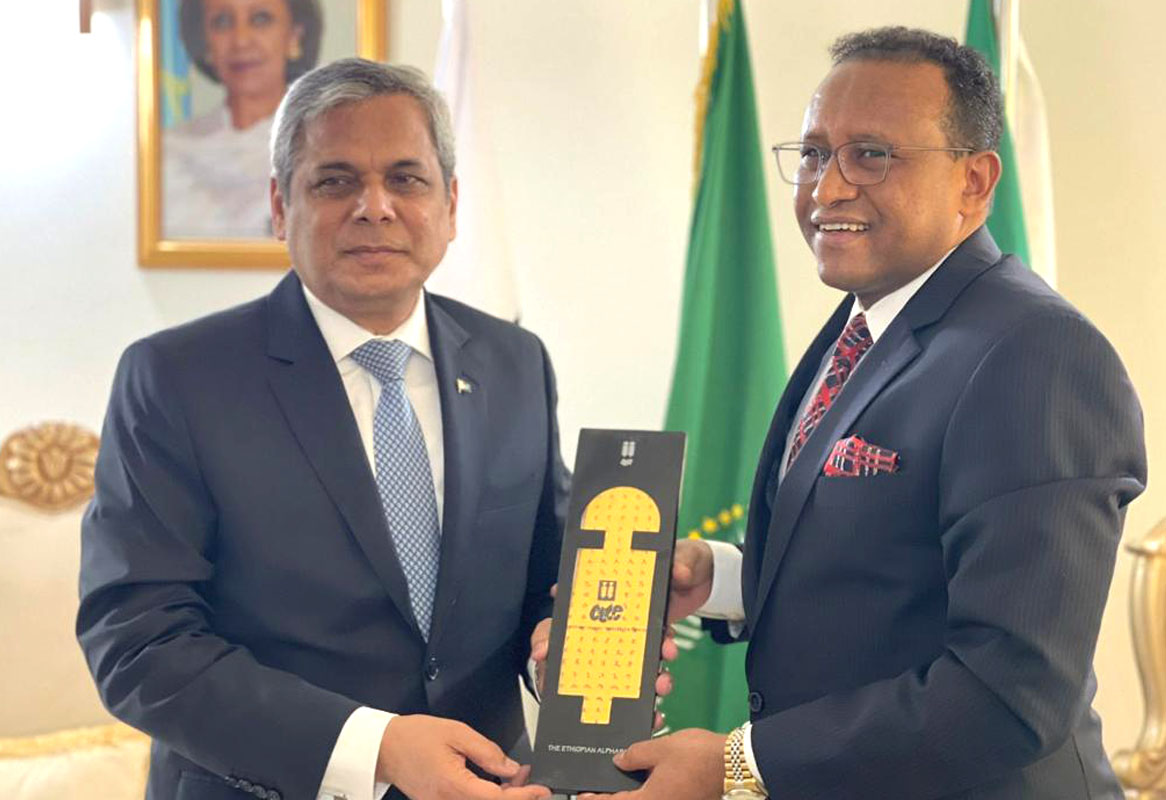 r Extraordinary and Plenipotentiary of the Federal Democratic Republic of Ethiopia H.E. Jemal Beker Abdula on May 20, 2023.
Congratulating the inauguration of Ethiopian Embassy in Islamabad, Ambassador Zakaria lauded Ambassador Jemal's dynamism whose efforts led to significant development.
He apprised the Ambassador on initiatives by COMSATS in Genomic Sequencing, Precision Agriculture, EV, Renewable Energy and Digitization. Ambassador Jemal appreciated the briefing and said the Ethiopian leadership would be interested in COMSATS activities.
The Ambassador proposed the Executive Director's working visit to Ethiopia.