The Executive Director COMSATS, Ambassador Dr. Mohammad Nafees Zakaria, paid a courtesy call on the Ambassador of the Syrian Arab Republic, H.E Dr. Ramez Alraee in his office on April 13, 2023.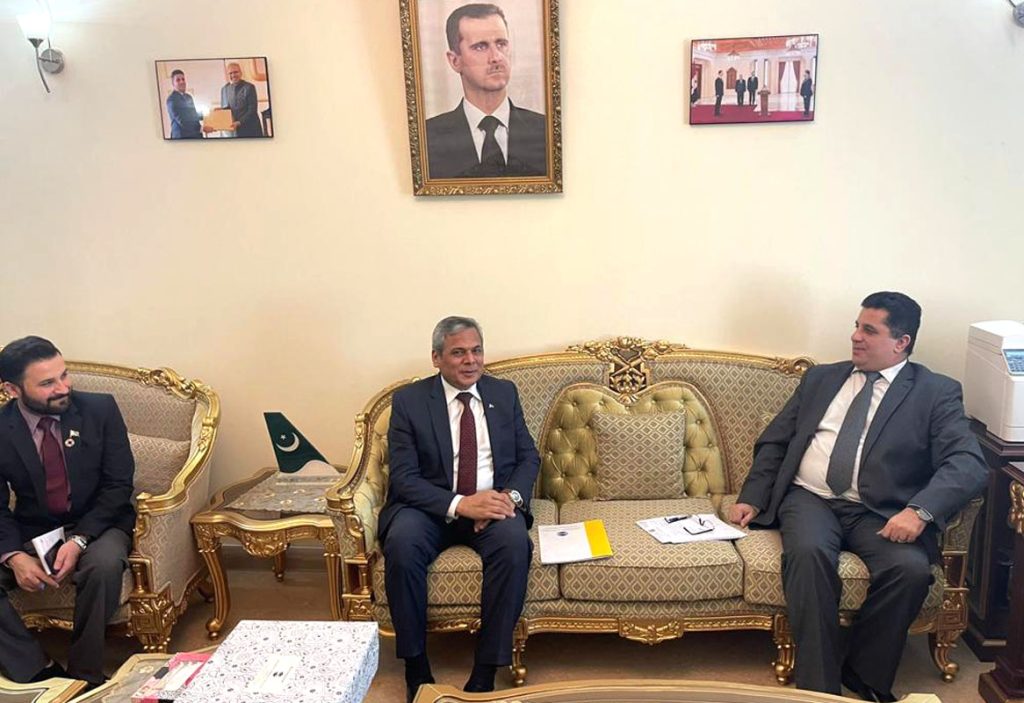 The Ambassador of Syria congratulated Ambassador Zakaria on his appointment as Executive Director of COMSATS. The Ambassador said that Syria attaches high importance to COMSATS and its mandate, as well as operations in collaboration with relevant organizations.
The Executive Director COMSATS thanked the Ambassador and apprised him about the current programs carried out by COMSATS Centres of Excellence. He also briefed him about the recently held Coordinating Council meeting at Karachi, Pakistan.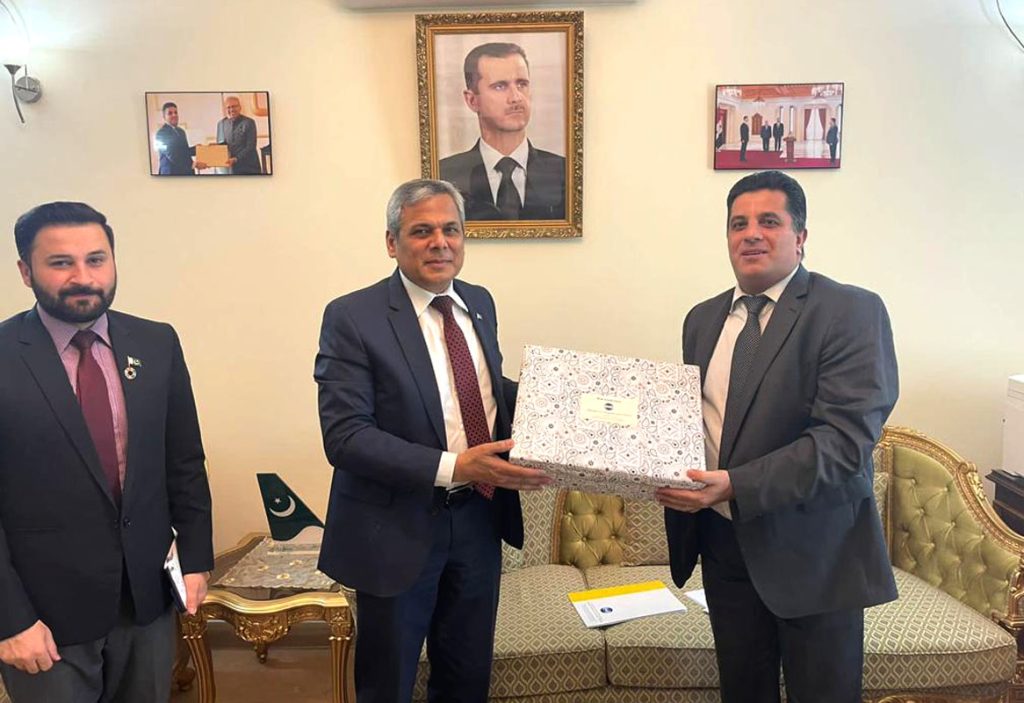 Ambassador Dr. Zakaria shared his ideas on ways to encourage young talented researchers and scientists for more effective and useful research and innovations. Ambassador Alraee proposed Executive Director a working visit to Syria in near future. He wished Dr. Zakaria a successful tenure and assured COMSATS of his country's full support to COMSATS.