On 2nd August 2017, H. E. Movlamov Atajan Nurlyevich, Ambassador of Turkmenistan in Islamabad, visited COMSATS Secretariat to meet Dr. S. M. Junaid Zaidi, Executive Director, COMSATS. During the meeting, Turkmenistan's membership to COMSATS and possible opportunities of collaboration between COMSATS' network and institutions in Turkmenistan were briefly discussed.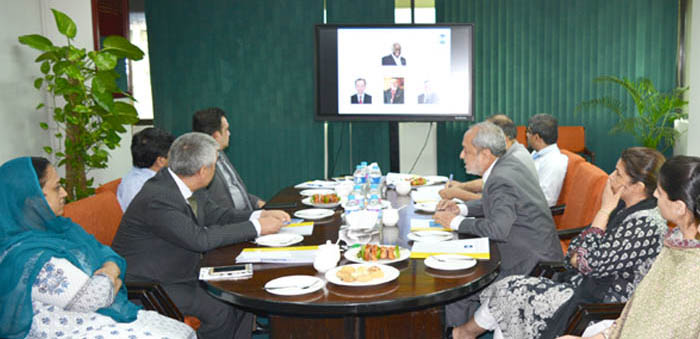 Dr. Zaidi introduced COMSATS and briefed the Ambassador about remarkable achievements of the organization. He also noted that COMSATS has been involved in providing support to its member states for various S&T programmes through funding received in the form of Annual Membership Contributions. The Secretariat, he informed, meets its operational needs through funding received from the Government of Pakistan. Highlighting the benefits of COMSATS' state membership, the Executive Director requested the Ambassador for taking COMSATS' membership proposal to the relevant ministry of Turkmenistan. He apprised that COMSATS is willing to send a delegation to institutions in Turkmenistan to explore the opportunities for possible collaboration in Science and Technology.
His Excellency thanked the Executive Director for invitation to visit COMSATS Secretariat and assured that the proposal will be taken up at a suitable forum of the Government of Turkmenistan. He suggested that the proposal of Turkmenistan's Membership of COMSATS should be sent to the Foreign Office in Turkmenistan. The Ambassador informed that the Academy of Sciences and Ministry of Education, Turkmenistan, can be contacted for collaborations in respective areas. It was further informed that the Academy of Sciences in Turkmenistan is best-placed to provide support to COMSATS in identifying institutions as potential Network Members.
The Ambassador informed that Turkmenistan had started making reforms in Science and Technology after 2007 when the New President took the leadership of the Government. He further stated that the Academy of Sciences in Turkmenistan is actively playing its role in promoting Science and Technology in the region through collaborative activities.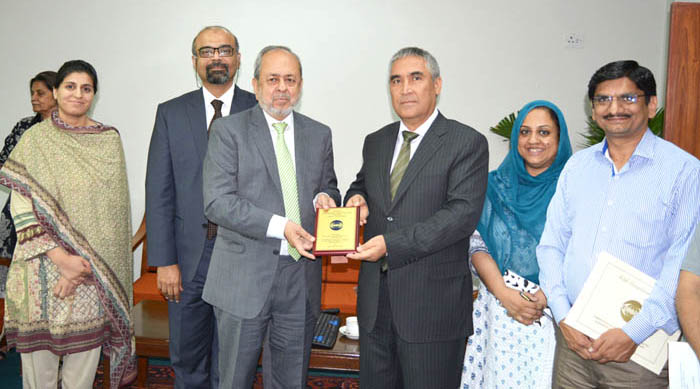 The Executive Director showed interest in sending CIIT students for participation in the upcoming Asian Games in Turkmenistan. The Ambassador informed that the Asian Games Forum is being organized in Asghabat, Turkmenistan (September 2017), by the relevant Government departments and some tourism agencies, and that he would be happy to share the contact details with COMSATS.
The Executive Director inquired about scholarship opportunities offered by Turkmenistani institutions to foreign students. The Ambassador explained that institutions in Turkmenistan are working with limited resources and do not offer any scholarships for foreign students. However, there are; he added, departments in the Ministry of Education, Turkmenistan which deal with international student exchange programme.