The Ambassador of the State of Palestine, H.E. Mr. Ahmed Amin, called on the Executive Dire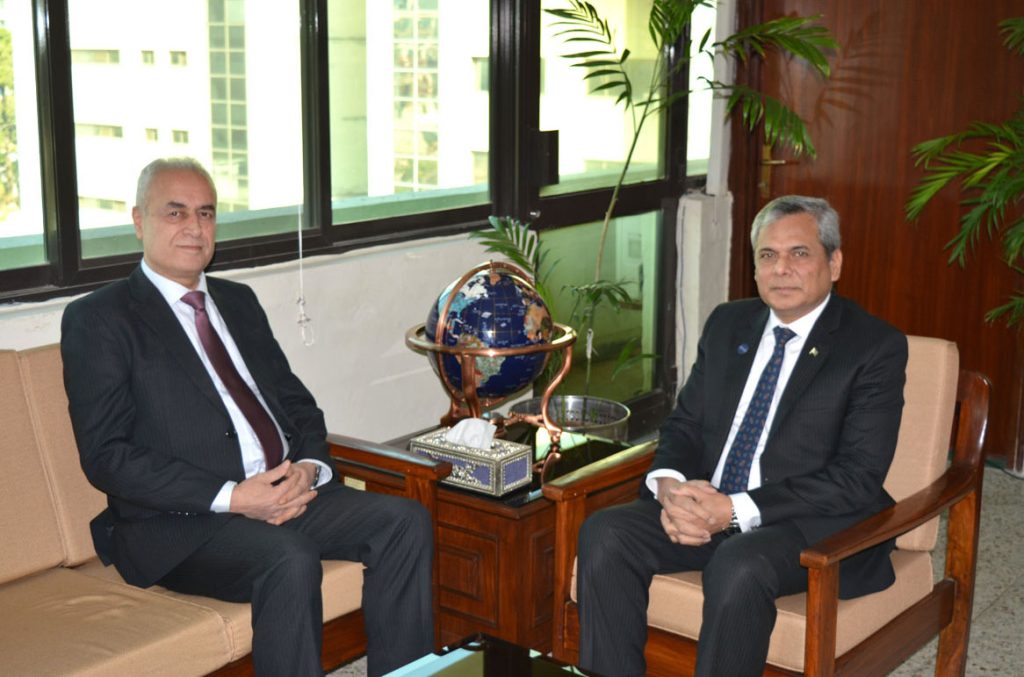 ctor COMSATS, Ambassador Dr. Mohammed Nafees Zakaria, on January 4, 2023. The two officials discussed collaborations between COMSATS and Palestinian institutions and other matters of mutual interest.
Dr. Zakaria briefed the Ambassador on the COMSATS' activities, which were aimed at benefiting its member states in the field of Science, Technology and Innovation in a variety of ways.
The Ambassador expressed keen interest in COMSATS' activities and hoped for Palestine to benefit from them through due cooperative measures. He said that Palestine attaches high importance to the country's membership to COMSATS and expressed desire for promoting mutually beneficial cooperation programmes among various Centres of Excellence in the ambit of COMSATS. Future course of COMSATS' activities for the benefit of its members was also discussed.
Matters discussed during the meeting also included briefing on undertakings of COMSATS' statutory bodies, including 24th Meeting of COMSATS Coordinating Council planned for January 25 to 26, 2023.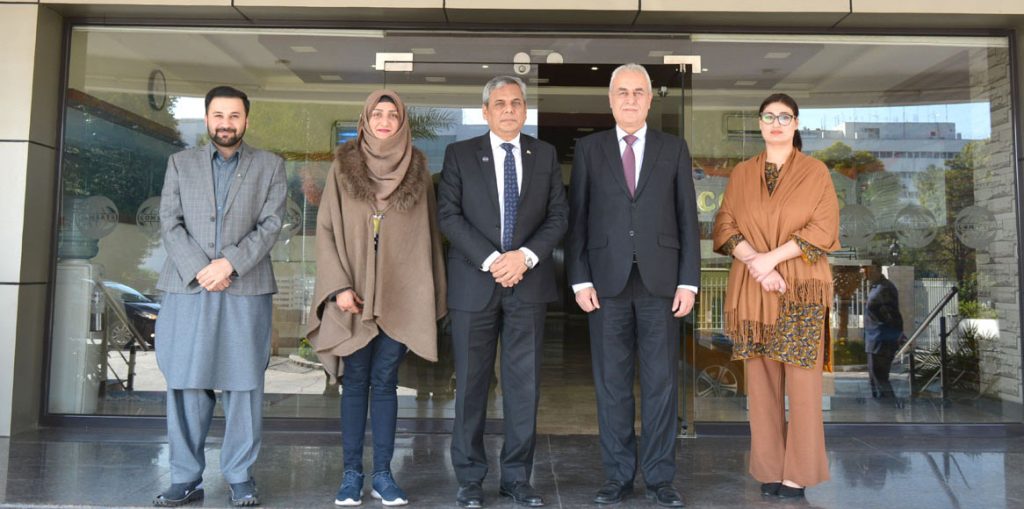 Earlier, on December 22, 2022, Dr. Zakaria had also paid a courtesy call to the Ambassador at the esteemed Embassy of Palestine in Islamabad. The Ambassador had congratulated Dr. Zakaria on his appointment as Executive Director COMSATS and pledged his office's support to COMSATS' mission.