A talk on "Ukraine: History, Culture and Present Situation" was arranged by COMSATS and the Institute of Peace and Diplomatic Studies (IPDS) at COMSATS Secretariat, Islamabad, on 10th December 2019. The talk attracted members of the diplomatic community, researchers and students.
Delivered by Dr. Olena Bordilovska, Second Secretary at the Embassy of Ukraine to Pakistan, the talk highlighted the foreign policy aspects of Ukraine with a focus on history, culture and country's traditions. Dr. Bordilovska also discussed woman's role in Ukrainian society and development paradigm of the country.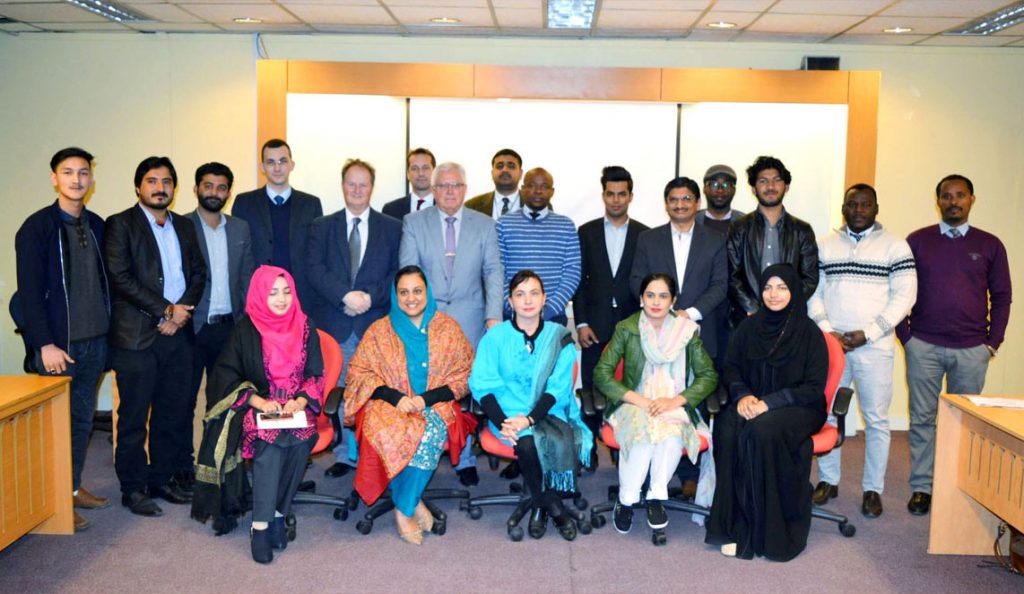 The talk was followed by remarks of H.E. Mr. Volodymyr Lakomov, Ambassador of Ukraine to Pakistan, in which he talked about the relations of Pakistan with Ukraine.