A talk on "Peaceful Cohabitation in Rainbow Islands: A Case Study of Mauri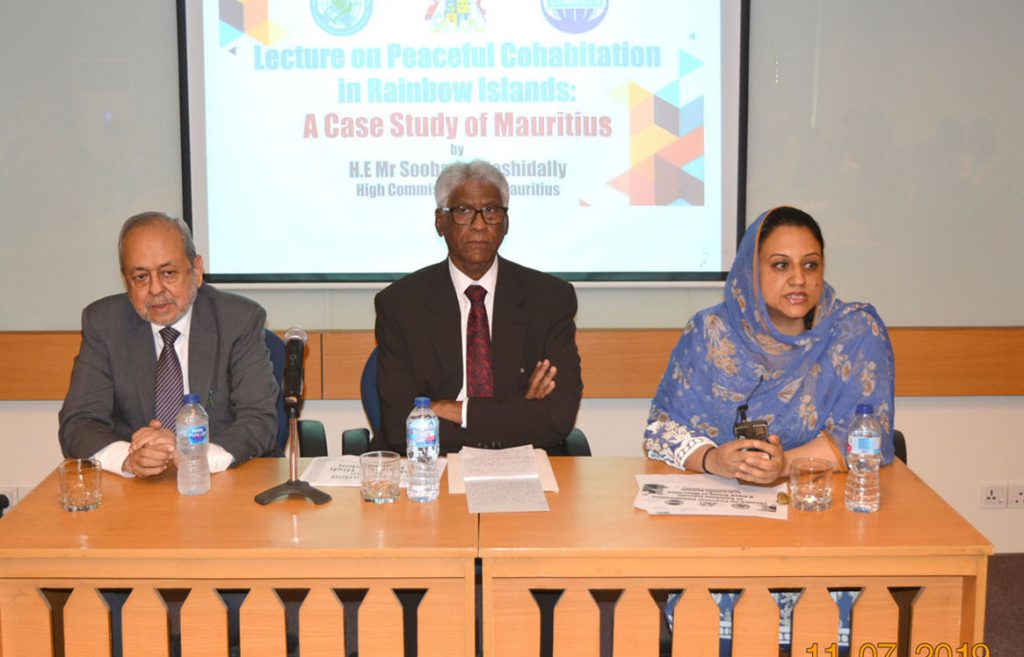 tius" was jointly organized by COMSATS and the Institute of Peace and Diplomatic Studies (IPD) at COMSATS Secretariat, Islamabad, on 11th July 2019. The lecture was attended by members of the diplomatic community, students and officials of COMSATS and IPD.
H.E. Mr. Soobadar Rashidally, High Commissioner of Mauritius in Islamabad, while presenting Mauritius' case history, presented his the country as an isolated island with a population of 1.2 million that has set an example of peaceful coexistence of multi-culturalism and multi-ethnicity. Mauritius was established in 1968 on Fabian socialism and has a strong democratic system that unites and harmonizes its diverse nation. He considered Mauritian constitution pivotal in safeguarding the political as well as social interests of Mauritius.
H.E. Mr. Soobadar Rashidally enumerated meritocracy, rule of law, a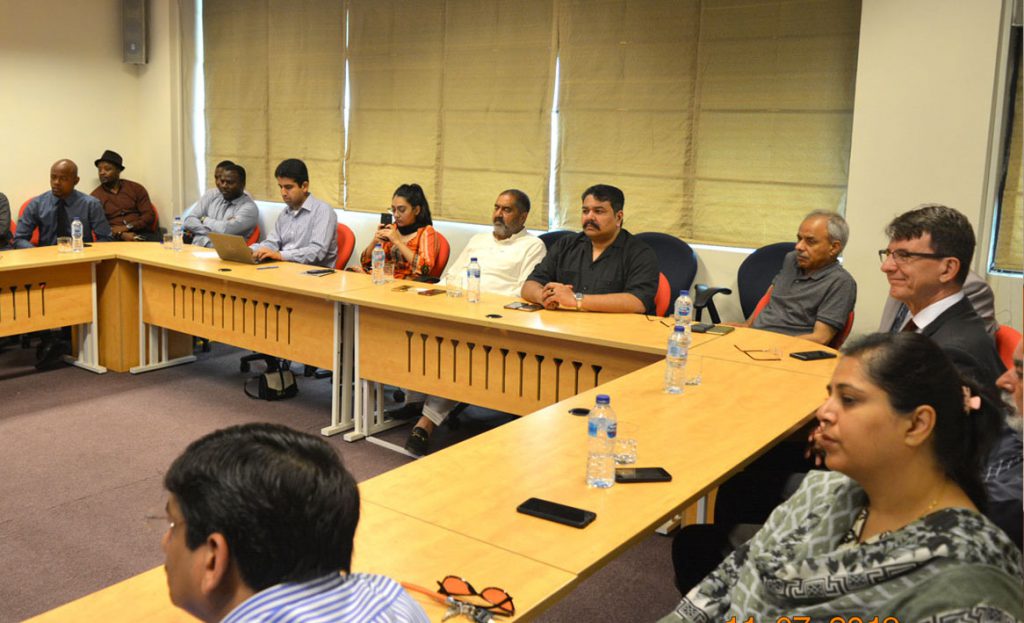 nd democracy as key factors resulting in the socio-economic development of his country. He informed that Mauritius is a 'unique welfare state' that derives its strength from democracy, fair distribution of wealth, cultural competence, diversity, social inclusion, unity, strong political system, and meritocracy. The Ambassador informed that provision of free high-quality education and health is state's responsibility in Mauritius.
Further, he regarded peaceful cohabitation and religious harmony as the key player in country's development that has GDP per capita income of US$ 11,500. The country, he stated, awarded with Mo. Ibrahim prize in 'Good Governance' stands 1st in Africa and 20th in the world in terms of ease of doing business; 1st in Africa and 21st in the world in terms of economic liberalism; 1st in Africa and 49th in the world in terms of global competitiveness; and 1st in Africa and 16th in the world with respect to democracy index.
His Excellency also answered a number of questions pertaining to Mauritius' growth in the face of global challenges including climate change and low population growth rates, as well as what other nations can learn from the experience of Mauritius.