A talk on "Community Building in ASEAN" was organized jointly by the Inst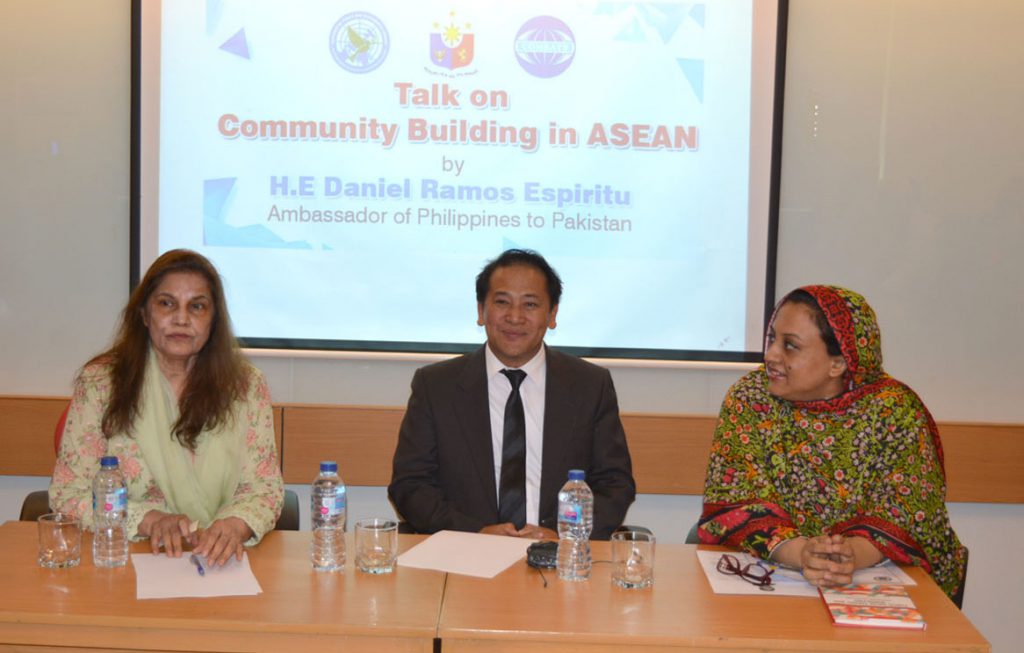 itute of Peace and Diplomatic Studies (IPD) and COMSATS on 16th July 2019, at COMSATS Secretariat, Islamabad. The event was attended by a number of diplomats, faculty members, media representatives, civil society members and students.
H.E. Mr. Daniel Ramos Espiritu, Ambassador of Philippines to Pakistan, while delivering the talk underscored the pillars on which strong building of ASEAN rests especially the values and norms set forth by the leaders of the countries in the historical past. He stated that in its seven magnificent decades of existence, ASEAN has provided assistance to all the member countries. Further to bridge the development gap between the ASEAN members, developed economies are working towards the progress of the less-developed ones. The Ambassador also remarked that ASEAN economic community banks on huge single market an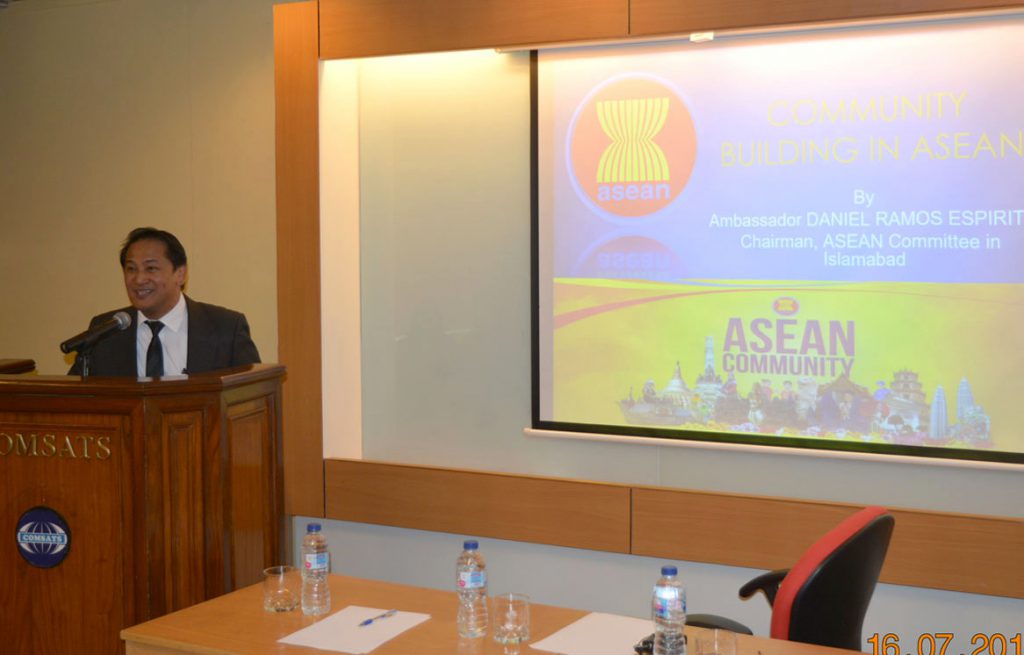 d its production base.
The Ambassador stated that apart from economic connectivity, human connectivity holds great significance for the ASEAN community. ASEAN though inspired from other regional groupings of the world, he added, has its own pace of growth and set its course through consensus among its members.
While answering the queries, the Honourable Ambassador stated that Pakistan's entreaty to become ASEAN's dialogue partner is under consideration. Further, he answered queries pertaining to Pakistan-Philippines relations, internally displacement people, disaster management and interfaith harmony.