On 19th February 2020, a talk on "2021: The International Year of Peace and Trust" w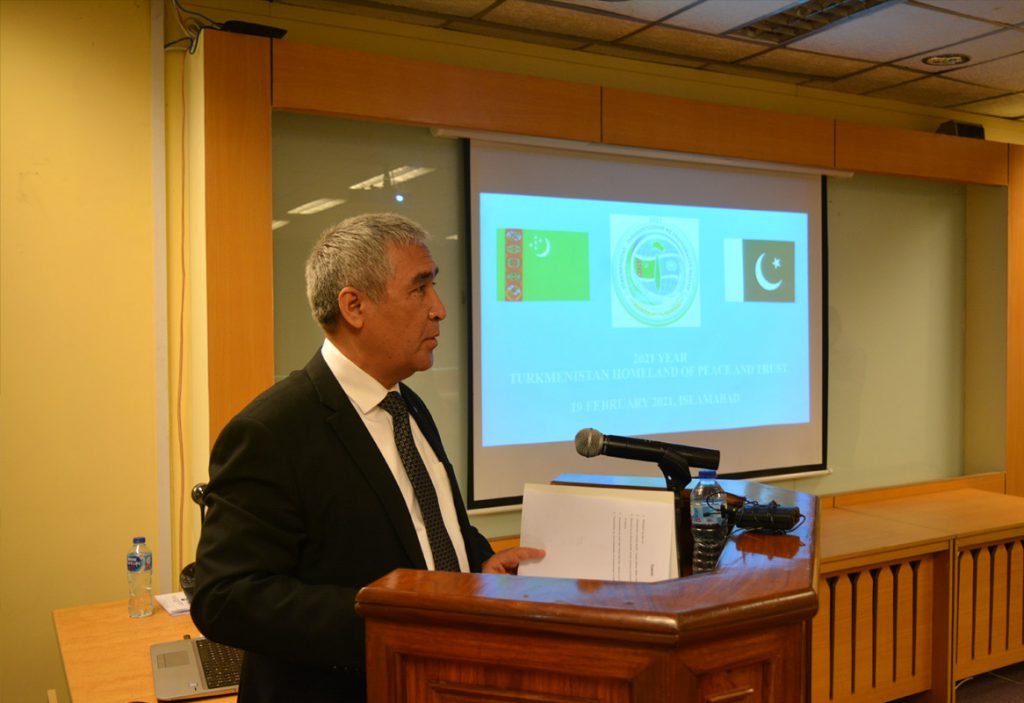 as arranged by COMSATS in collaboration with the Embassy of Turkmenistan in Islamabad. Delivered by H.E Mr. Atadjan Movlamov, Ambassador of Turkmenistan to Pakistan and Dean of Diplomatic Corps in Pakistan, the talk highlighted Turkmenistan's efforts for bringing peace and stability in the region.
During the talk, H.E. Movlamov stated that Turkmenistan moved a resolution at UN General Assembly in 2019 urging it to declare 2021 as the year of peace and trust. The resolution was unanimously adopted by UN General Assembly. Concurrently, in Turkmenistan, the year 2021 has been declared "Turkmenistan is the Motherland of Peace and Trust". The year aims to mobilize international efforts to promote peace and trust among nations on the basis of political dialogue, mutual understanding and cooperation in order to build sustainable peace, solidarity and harmony.
The Ambassador mentioned that UN General Assembly adopted the Resolution of Perma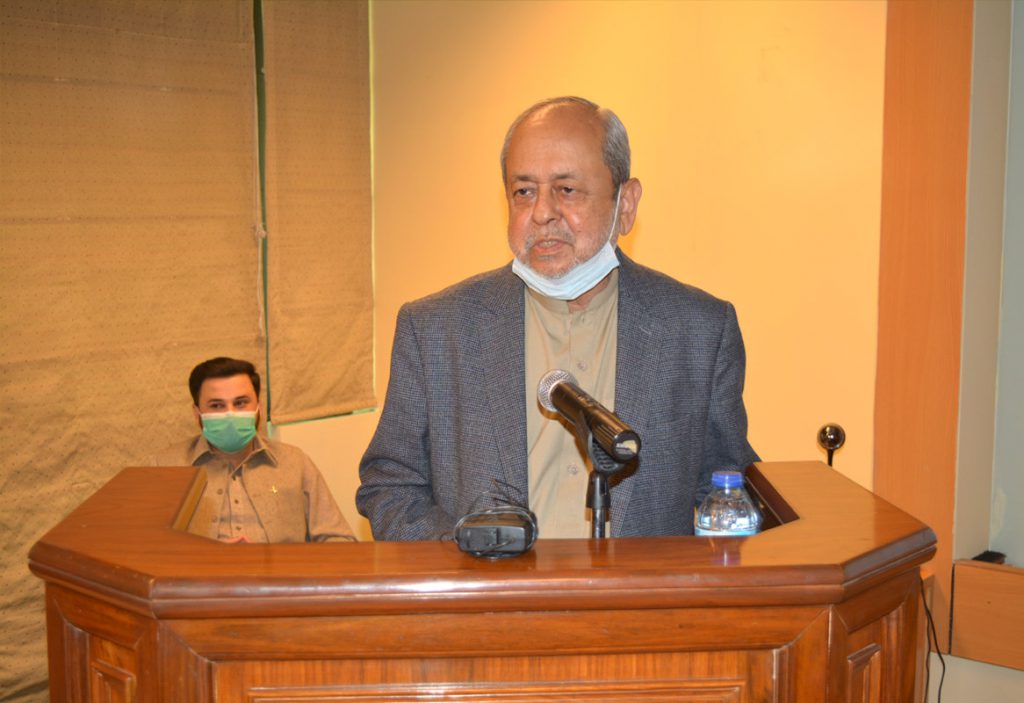 nent Neutrality of Turkmenistan twice in 1995 and 2015. Such a policy has helped Turkmenistan and other Central Asian Republics to achieve progress and prosperity for their nations after independence from the USSR. It is also helping Turkmenistan establish a constructive relationship with its neighboring countries as well as build a lasting peace through economic and humanitarian assistance.
While sharing views on Turkmenistan's relations with its neighboring countries, the Ambassador stated that Turkmenistan attaches great importance to enhancing cooperation with Pakistan, in particular in energy sector. In the same vein, Turkmenistan supports international initiatives to rebuild Afghanistan, in particular through programs under the Regional Economic Cooperation Conference on Afghanistan and the construction of infrastructure projects like Turkmen-Afghan-Pak-India (TAPI) gas pipeline.
In his remarks on the occasion, Executive Director COMSATS, Dr. S.M. Junaid Zaidi, considered peace and cooperation in S&T indispensable for achieving progress towards sustainability. He also invited Turkmenistan to join COMSATS as a member state.
Amb. (R) Fauzia Nasreen, Advisor (SDGs) at COMSATS; Journalist Tazeen Akhtar; and Dr. Afshan Malik, Chairperson Sindhu Welfare, also spoke on the occasion and shared useful insights on the theme of the event.