[ Speeches ] [ Resolution ] [ List of Participants ] [ Video Clips ] [ Picture Gallery ] [ Media Coverage ]
The 2nd Commission Meeting of COMSATS concluded on April 17, 2012, after having worked out broad policy guidelines for the future functioning of the Commission. The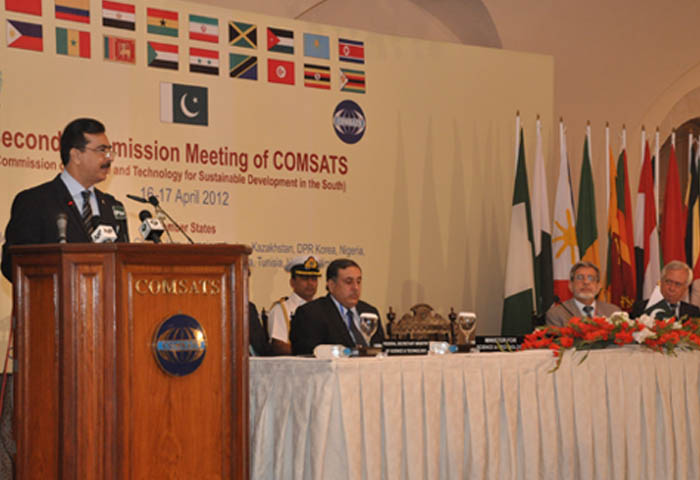 meeting was held at the level of Ministers appointed by the Heads of Member States. Around 53 country delegates from seventeen Member States, along with representatives of three international organizations; TWAS, ISESCO and COMSTECH, attended the Meeting. The countries represented in the meeting were: Bangladesh, China, Colombia, Egypt, Ghana, Iran, Jamaica, Jordan, Kazakhstan, Pakistan, Philippines, Sri Lanka, Sudan, Syria, Tanzania, Tunisia and Zimbabwe.
The Meeting was inaugurated on 16th April 2012 by the Prime Minister of Pakistan, Syed Yusuf Raza Gilani, in Islamabad. Other guests of honour at the inauguration were the Minister for Science and Technology (MoST), Mir Changez Khan Jamali; Federal Secretary MoST, Mr. Akhlaq Ahmad Tarar (Chairperson of COMSATS Consultative Committee); Executive Director COMSATS, Dr. Imtinan Elahi Qureshi; and the Chairperson of COMSATS Coordinating Council, Dr. Eduardo Posada Flórez (Executive Director CIF, Colombia). Members of Parliament and senior officials of the Government of Pakistan, as well as envoys of the member countries placed in Islamabad also attended the inaugural session.
The participating delegates extensively deliberated on the 12-point agenda of the Meeting during three plenary sessions spread over two days. The main highlights of the Meeting included: report by the Executive Director COMSATS overviewing COMSATS' activities since its inception; statements of the participating member countries; an open forum discussing the cooperation issues and COMSATS' future strategy; discussions on financial sustainability of the organization; amendments in the International Agreement of COMSATS; and election of the new Chairperson of COMSATS.
On behalf of the President of Ghana, H.E. John Evans Atta Mills, the Minister for Environment, Science & Technology, Government of Ghana, Ms. Sherry Ayittey, accepted the Chairpersonship of COMSATS. In her acceptance speech, Ms. Ayittey thanked the participating representatives of the Member States and pledged strong efforts on Ghana's part to promote S&T cooperation among the Member States of COMSATS in its new capacity as Chairperson.
Finally a Resolution was adopted unanimously by the participants of the Meeting.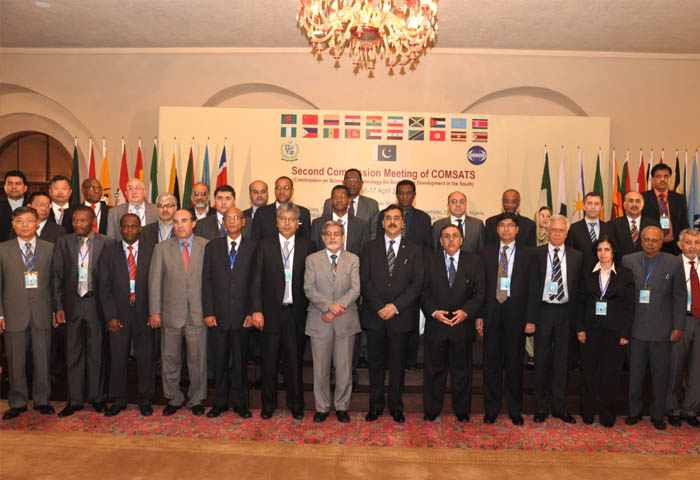 Media Coverage