The seventh lecture under COMSATS Lecture Series on "South – South and Triangular c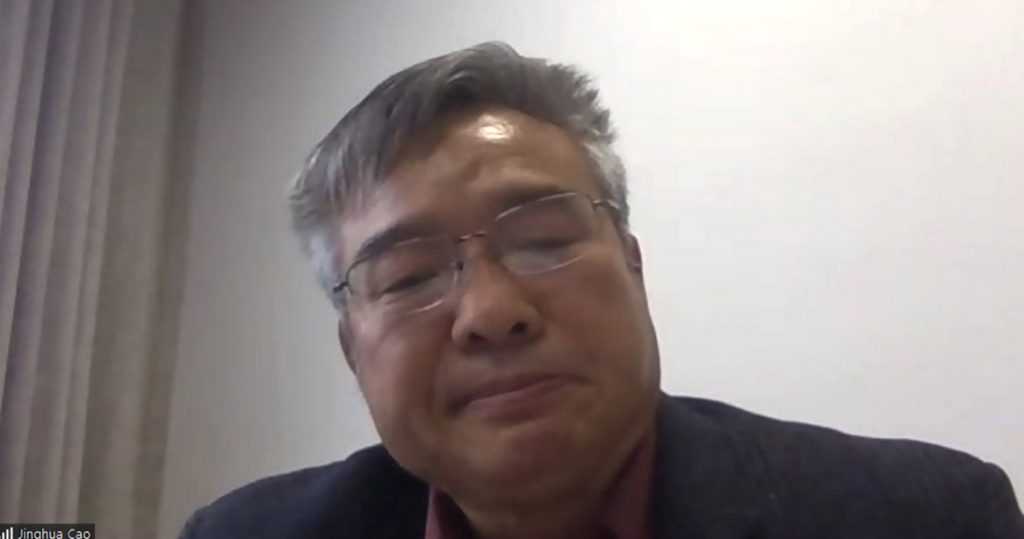 ooperation for Socio-economic Development in the South" was given by Executive Director of the Chinese Alliance of International Science Organizations (ANSO), Prof. Dr. Jinghua Cao. Held on 23rd February 2021, the lecture titled 'Insight on South-South and Triangular Cooperation in S&T', was attended by officials from COMSATS' Focal Ministries, Centres of Excellence and COMSATS Secretariat.
During his presentation, Prof. Cao gave an overview of ANSO's operations stating that this 56-member strong Alliance is advocating UN Sustainable Development Goals (SDGs) and providing science-based consultancy for policy making. He also highlighted some of the programmes of the organization that include scholarships, fellowships and prizes.
Prof. Cao also highlighted ANSO's efforts for combating coronavirus, some of which included:
Support for a number of international cooperation projects on COVID-19 and anti-COVID-19 drug research;
Facilitation for the Phase-III clinical trial of Recombinant Protein Vaccine;
Holding of 16 webinars to support collaboration for vaccine development that had the participation of scientists, pharmacists and government officials from Chile, Brazil, Ghana, Kazakhstan, the Philippines, Pakistan, South Africa, Senegal, Sri Lanka, Turkey, and Uzbekistan.
Information sharing on COVID-19 with ANSO members and partners; and
Publication of special issues on COVID-19 and setting-up of online column on website.
Detailing South-South and Triangular cooperation activities of China, Prof. Cao informed that China created 'South-South Cooperation Assistance Fund' worth US$3.1 billion to support other developing countries in their efforts towards finding innovative solutions for challenges relating to climate change, biodiversity, health biosafety, etc.
China also supported the establishment of Sino-Africa Joint Research Center (SAJOREC)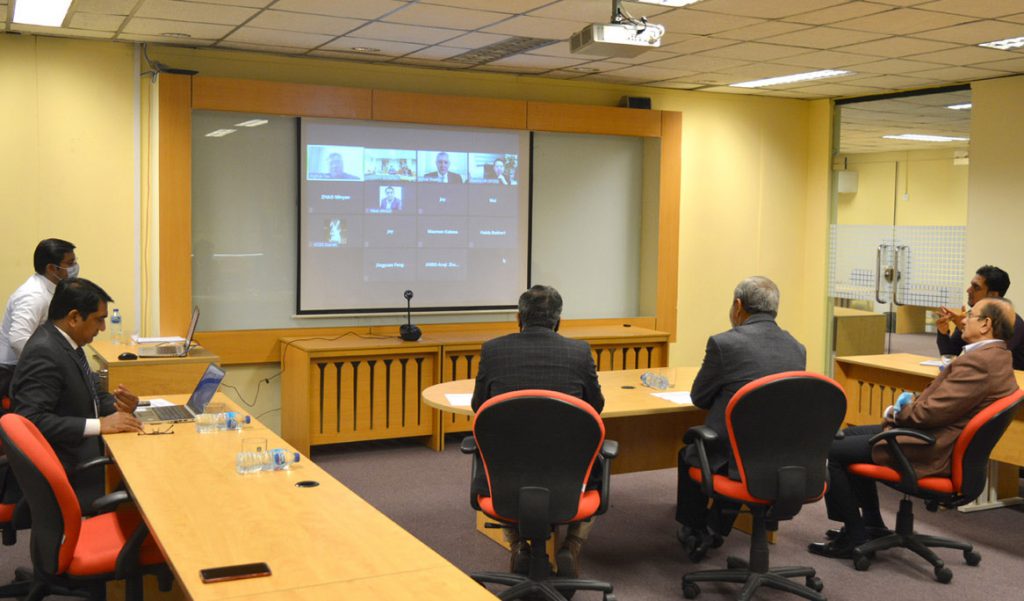 in Kenya to promote research on Modern Agricultural Technology Integration and Demonstration as well as to support food security efforts in African countries. In the same vein, CSL Joint Research Center was established at the University of Peradeniya in Sri Lanka with the patronage of China. The establishment of this Centre, it was informed, has been materialized as a result of S&T cooperation between China and Sri Lanka. The Centre is aimed at conducting water quality analysis, exploring water supply technology, and developing skills of personnel working in this domain.
Two other research centres established with the patronage of Chinese Academy of Sciences (CAS) are Southeast Asia Biodiversity Research Institute (SEABRI) in Myanmar, and China-Pakistan Joint Research Centre on Earth Sciences (CPJRC) in Pakistan. The former is aimed at biodiversity conservation and sustainable development in Southeast Asian countries with the support of Belt and Road Initiative (BRI), whereas, the latter focuses on earth sciences, hazards and risks, and regional sustainable development by bringing together eminent experts from South Asia, West Asia, Central Asia and North Africa.
Some other projects and initiatives highlighted by Prof. Cao included: ANSO Association for Rice & Wheat Variety Technology Innovation and Transfer (ANSO-RWIT); Alliance of Poverty Reduction and Development (APRD); R&D of Artemisinin use in Africa; Thailand-China Joint Laboratory on Microbial Biotechnology; Ethiopia Green Enzymatic Bone Gelatin Manufacture Demonstration Project; application of non-contact vital-signs monitoring technology; and preparation and industrialization of low-cost thermal insulating coatings for tropical industrial plant in Philippines.
In the end, possibilities of collaboration with ANSO in various fields of S&T were explored by the participating Centres. It was also learnt that ANSO offers trainings in various areas, including biodiversity, eco-system management, leadership skills etc., and they are also available for COMSATS' Member States.