A seminar on 'Pakistan China Industrial Cooperation' was organize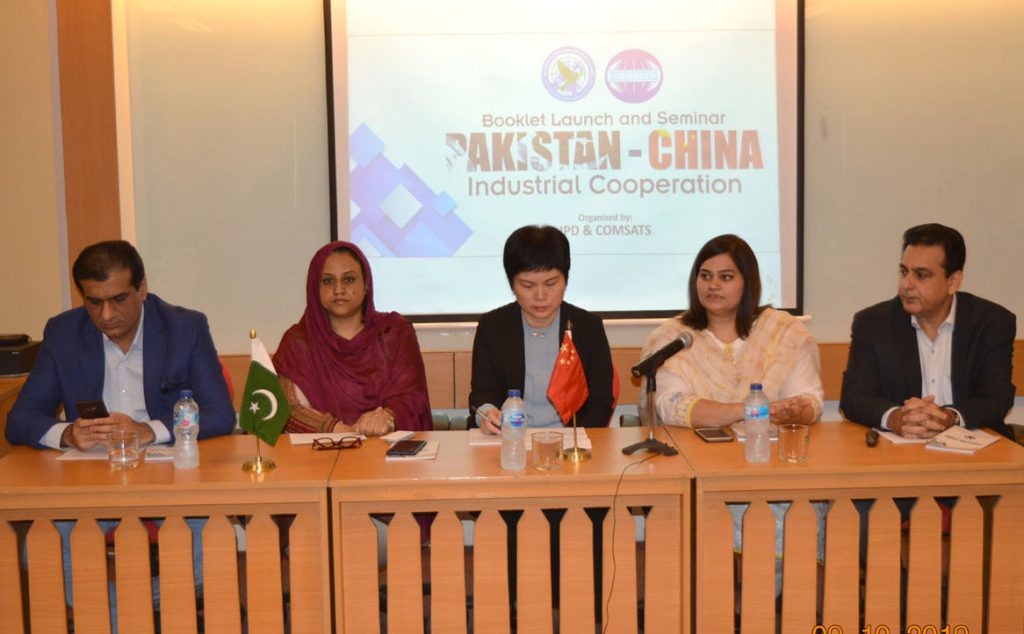 d by COMSATS and the Institute of Peace and Diplomatic Studies (IPD) at COMSATS Secretariat, Islamabad, on 9th October 2019. The seminar had the participation of the diplomatic community, academicians and students. Ms. Pang Chunxue, Chargé d'Affaires, Embassy of China to Pakistan, graced the occasion as the Guest of Honour.
Speaking on the occasion, Ms. Farhat Asif, President of IPD, stated that her Institute connects stakeholders from diverse groups with the purpose to create peace and development in countries facing challenges such as those relating to climate change.
While addressing the audience, Ms. Chunxue stated that during the pa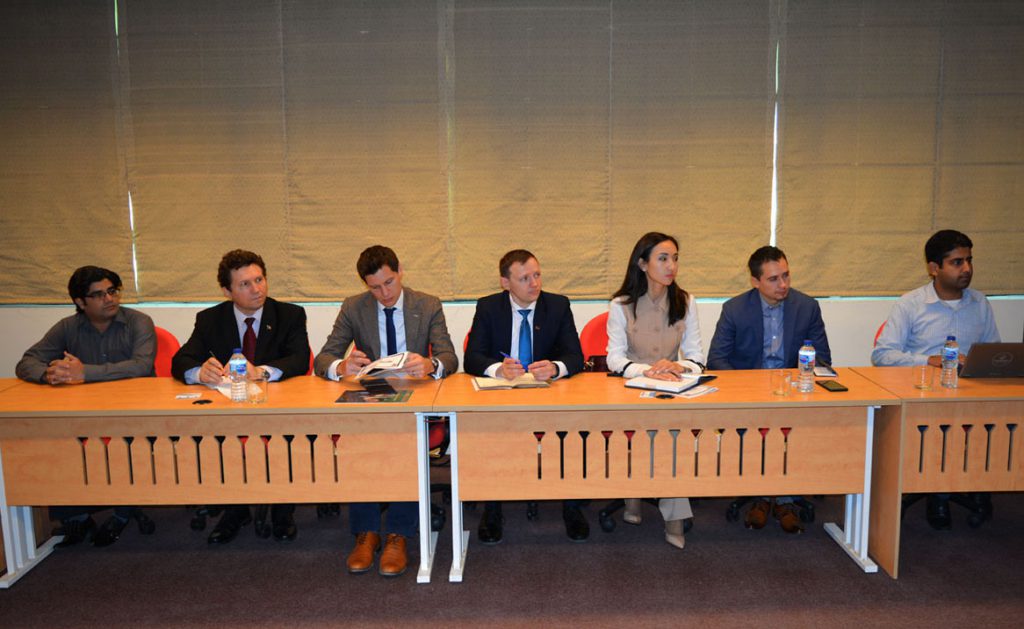 st year, collaboration between Pakistan and China has strengthened in domains like Special Economic Zone (SEZs), education and technology, under China-Pakistan Economic Corridor (CPEC). She further noted the increasing investment of Chinese companies in Pakistan.
In his presentation, Mr. Raja Amer Iqbal, Former President of Rawalpindi Chamber of Commerce and Industry and Chairman, All Pakistan Chamber of Commerce and Industry on CPEC, highlighted the prospect of the second phase of CPEC. He considered industrial development crucial for economic growth and development of Pakistan. Mr. Shahnawaz Mahmood, Deputy Managing Director of Pakistan-China Investment Company, remarked that Pakistan and China are cooperating in diverse economic domains and are deepening their ties through developing business-to-business linkages.