COMSATS, ANSO and CEE-UCAS joint training on "Innovation, Sustainable Development and Leadership Enhancement" concluded benefitting over 150 participants from around the globe
Under the Belt & Road International Innovation Development Institute Network (ANSO-BIDI Institute Network) of the Alliance of International Science Organizations (ANSO) and with the support of COMSATS and ANSO, the Centre for Environmental Economics of the University of Chinese Academy of Sciences (CEE-UCAS), China, organized the Second term of online ANSO-BIDI School from 17th November 2021 to 26th January 2022. The School provided emerging leaders and policy makers with knowledge and techniques for evidence-based decision making and policy formulation to better respond to the management needs of the national and global socio-economic challenges.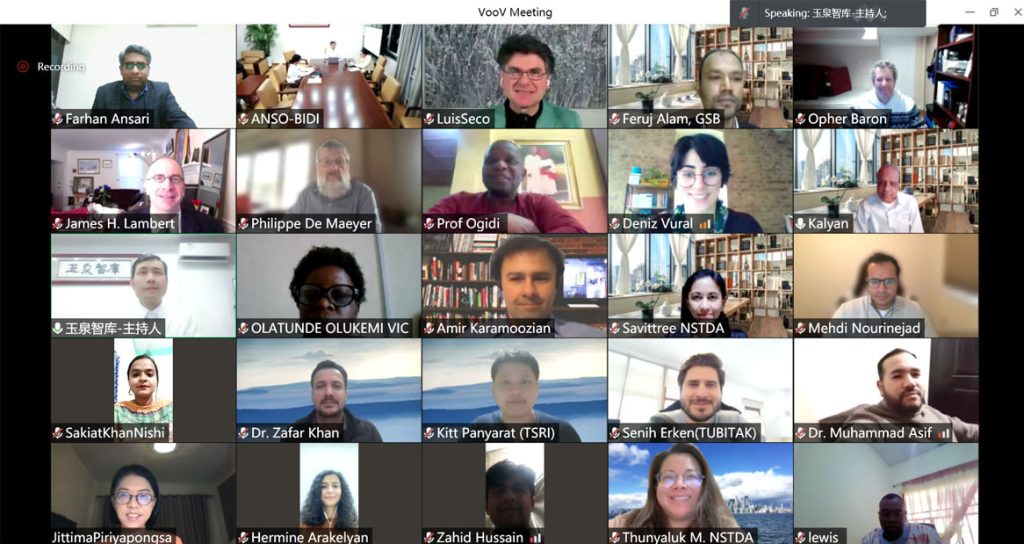 The two and a half months long training consisted of 9 modules during which distinguished speakers delivered lectures on various topics related to the theme of the training. These included professors from well-known universities and leaders of prestigious international organizations from Belgium, Canada, China, Sweden, Switzerland, and USA. Over 150 participants from various countries benefited from the training course, including 85 trainees belonging to COMSATS Centres of Excellence of COMSATS in Egypt, Iran, Kazakhstan, Nigeria, Pakistan, Sri Lanka and Syria.
The topics covered in the expert lectures included: Economic policies against climate change: are they needed? how should they be designed and what happens if we fail to introduce them?; Sustainability, technology and leadership risk: the new commodity; disruptive technologies: the case of autonomous vehicles; pandemic socio-technical and supply chain resilience of an industrial region; manufacturing and technology in China and two journals (POM & MBR) on the benefits from new technology – the case of autonomous vehicles; and disruptions of priorities in engineering systems. Fruitful discussions and Q&A sessions during the modules facilitated exchange of ideas and knowledge among the participants.
The closing ceremony of the event was held virtually on 26th January 2022, which was opened by Prof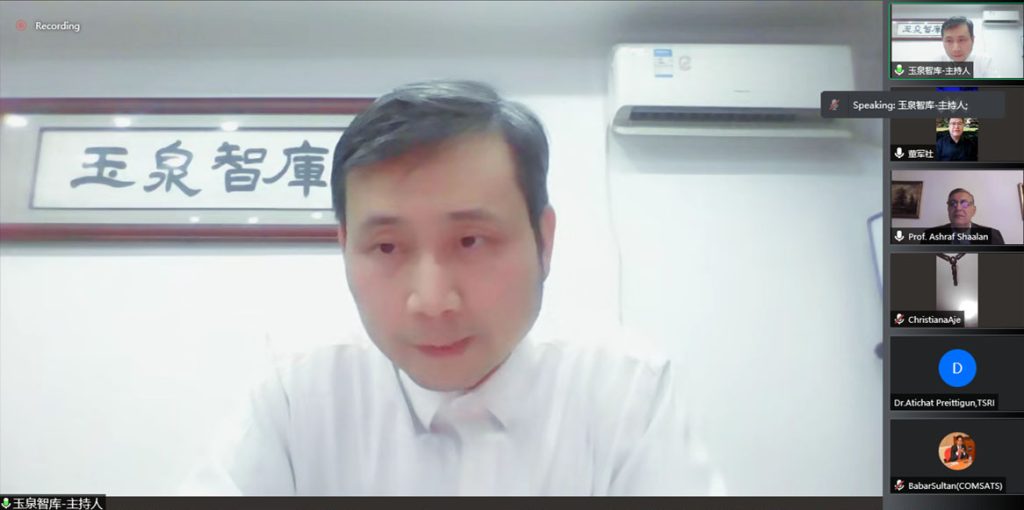 . Junshe Dong, Vice President and Executive Deputy Secretary of the Party Committee of the University of Chinese Academy of Science, China. Moreover, leaders from collaborating organizations including Prof. Xiaowei Nie, Assistant Executive Director of the Secretariat of ANSO; Dr. Atichat Preittigun, Advisor to Thailand Science Research and Innovation (TSRI), Thailand; Prof. Dr. Ashraf Shaalan, Chairperson COMSATS Coordinating Council; Prof. James H. Lambert, Professor of Engineering Systems and Environment, Director of the Centre for Risk Management of Engineering Systems, USA; Prof. Philippe De Maeyer, Professor of Cartography and GAS, Ghent University (UGhent), Belgium; Prof. Luis Seco, Professor, Director, RiskLab, President and CEO Sigma Analysis and Management, Canada; Prof. Opher Baron, Professor, Operation Management and Academic Director MMA Program, Rotman School of Management, University of Toronto, Canada; Prof. Mehdi Nourinejad, Assistant Professor, Civil Engineering Department, York University, Ontario, Canada; and Prof. Kaylan Singhal, Professor, Operation Management, Merrick School of Business, University of Baltimore, Maryland, USA, made their opening remarks on the occasion.
During his address, Prof. Shaalan, Chairperson COMSATS Coordinating Council, thanked th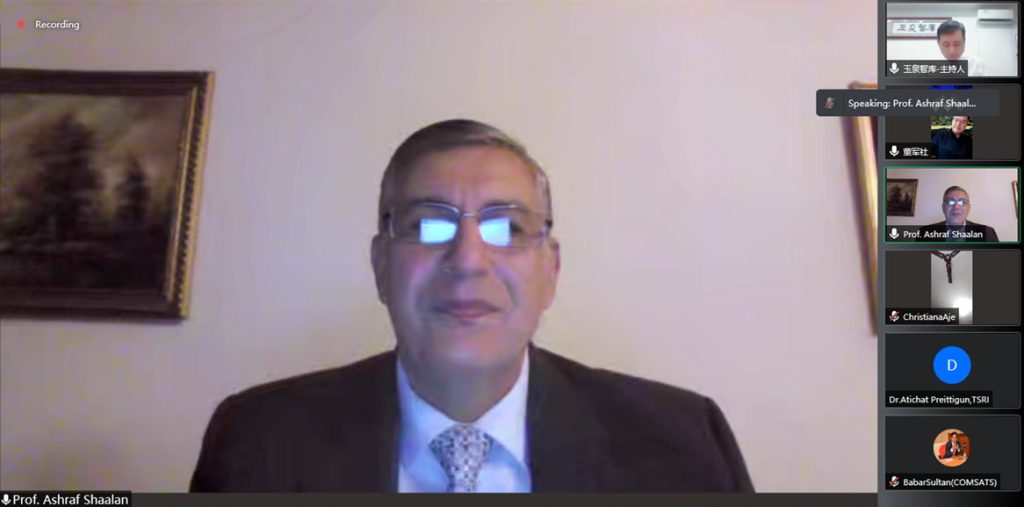 e distinguished subject experts for providing training and imparting knowledge to the participants on various topics related to innovation, sustainable development and leadership enhancement. Highlighting the prominent role of science and technology in sustainable development, Prof. Shaalan reiterated COMSATS' resolve to strengthen South-South and Triangular cooperation for S&T-led socio-economic uplift of the developing countries. He stated that COMSATS is willing to enhance its collaboration with the partner organizations, particularly ANSO and CEE-UCAS, and will continue to make best use of ANSO-BIDI Institute Network to achieve mutual goals. Prof. Shaalan appreciated the efforts of organizers belonging to UCAS and COMSATS Secretariat for making necessary arrangements in organizing the training.
.