The 2nd International Workshop on 'Applications of ICTs in Education, Healthc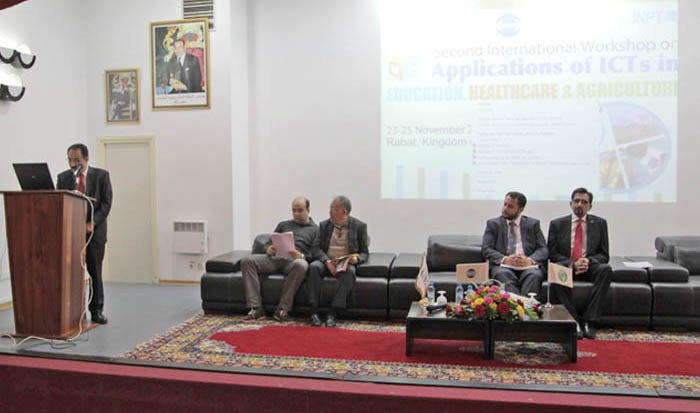 are and Agriculture' was successfully held in Rabat, Morocco, on November 23-25, 2015. Hosted by the National Institute of Posts and Telecommunications (INPT), Rabat, the event was jointly organized by COMSATS, the Islamic Educational, Scientific and Cultural Organization (ISESCO) and the Inter-Islamic Network on Information Technology (INIT).
The event, a part of a series of workshops on the theme, was aimed at strengthening the capability of software and application developers, researchers and students involved in designing practical applications for addressing the Member States' common development challenges in the areas of education, healthcare and agriculture. This series of workshops also help propose relevant policy measures for improving governance structures in the thematic areas of the workshop. The first event of the series was held in Islamabad, during December 2014.
The inaugural session of the Rabat workshop was held on November 23, 2014, and presided over by Prof. Ahmed Tamtaoui, Director Research INPT. Mr. Abdul Majid Qureshi, Research Scholar at COMSATS, read out a message of the Executive Director COMSATS, while Mr. Attiq-ur-Rehman, Senior Programme Officer at COMSATS Institute of Information Technology (CIIT) read out a message of Mr. Tahir Naeem, Coordinator/Executive Director INIT. Speaking on the occasion, Dr. Ismail AbdelHamid, Science Expert, ISESCO, welcomed the participants on behalf of ISESCO and the organizers. Around 60 subject specialists, researchers and students from 11 countries, including Egypt, Gambia, Ghana, Iran, Jordan, Morocco, Pakistan, Palestine, Senegal, Sudan, and Uganda participated in the inaugural function.
The technical proceedings of the event spread over six technical sessions of the worksh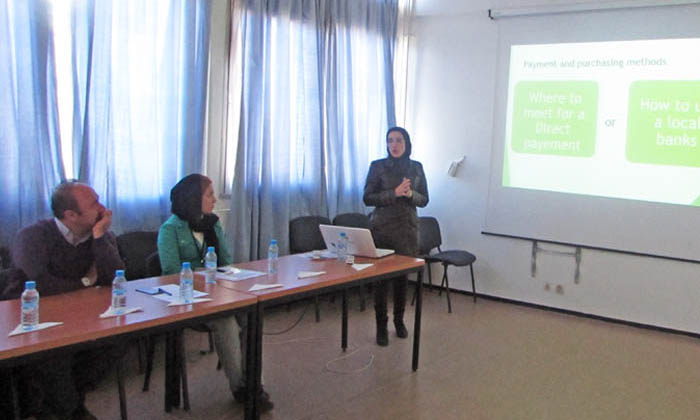 op comprised of talks and presentations that introduced applications of ICTs having impact on the management issues related to Health, Education and Agriculture in the developing world. ICTs was presented as a means to secure the future of smaller economies by effective low-cost management of resources, and ensuring efficiency and transparency. Some of the main topics deliberated upon were cancer-treatment planning software for clinical electroporation; raising nutritional awareness on the usage of soymilk as an alternative to dairy milk in Sudan; designing a diagnostic support system for mammography; disease monitoring and education management; improving access to healthcare in Uganda using ICTs; vital signs monitoring by video processing on mobile phone; task scheduling in the operating room of the hospital systems; risk assessment of the healthcare system using the Bayesian network model: applications for the operating rooms; real-time monitoring through e-agriculture; MapClim system, early warning mechanism to climate change in Africa; interpretation of data on agriculture in Senegal; blending of satellite images for irrigation management; role of telecentres in e-agriculture; agriculture through integration of mobile applications and GPS; communications between agriculture institutes as a tool in the future of agriculture in Egypt; learning at the basic education level in Ghana; digital management of STEM education service delivery in Gambia; e-learning for the people with disabilities and out of school children; Palestinian governmental interoperability framework; education in Iran; and development of learning materials for ICTs in education.
Institutions and organizations represented during the workshop incl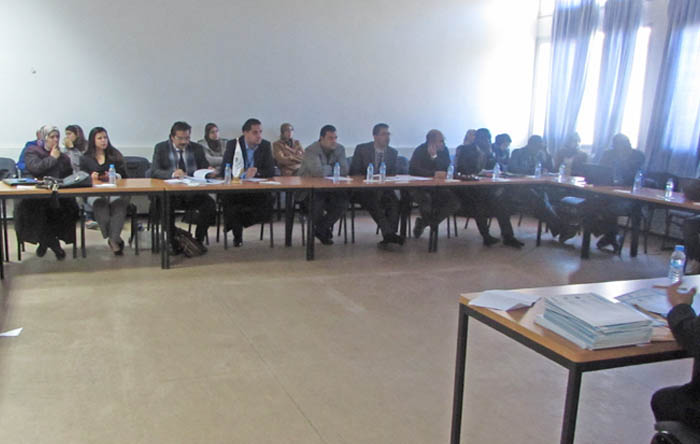 uded: Iranian Research Organization for Science & Technology (IROST), Iran; Gedaref Digital City Organization, Sudan; Ministry of Higher Education, Research, Science and Technology, Gambia; Council for Scientific and Industrial Research (CSIR), Ghana; National Research Centre (NRC), Cairo, Egypt; PMAS-Arid Agriculture University, Pakistan; University Alioune Diop of Bambey, Senegal; Royal Scientific Society (RSS), Jordan; Uganda National Council for Science and Technology (UNCST), Uganda; Industrial Research and Consultancy Centre (IRCC), Sudan; Ministry of Telecommunication and Information Technology, Palestine; Al-Quds University, Palestine; and COMSATS Institute of Information Technology, Pakistan. Moroccan institutions participating in the event included: Mohammadia School of Engineering (EMI), Rabat; GIE Galileo Morocco Group, Rabat; National School of Mines of the City of Rabat (ENSMR), Rabat; National School of Applied Sciences (ENSAK), Kenitra; National School of IT and Systems Analysis (ENSIAS), Rabat; National Institute of Statistics and Applied Economics (INSEA), Rabat; Lab4Net, Rabat; and National Institute of Agricultural Research (INRA), Rabat.
A competition entitled 'APPIDEA 2015' was announced on the second day of the workshop. Ph.D students from various institutes were invited to participate by presenting innovative ideas for developing new applications in the thematic areas of the workshop. Eight presentations were registered for the competition. The 13 participants of the competition were students studying in various disciplines in two institutes of Rabat, INRA and INPT. The students were mentored by subject-experts including Dr. Mubashir Riaz Khan, Pakistan; Dr. Shervin Amiri, Iran; Dr. Redouane Qasrawi, Palestine; Dr. Fidaous Bennis, Morocco; and Dr. Ahmed Eisa, Sudan. The exercise was meant to simulate a multicultural research environment whereby students were to seek mentorship from different experts from a different national background.
The ideas presented during the competition reflected the immense potential of Moroccan research students in trying to address development and societal problems by using knowledge gained in the workshop. The judges evaluated the work based on the following criteria: significance of the problem, systematic problem solving approach, benefits to society and sustainability, and the quality of the presentation. The top two presentations were awarded a cash prize of 500 Moroccan Dirhams during the closing ceremony. The winning application idea was presented by two Ph.D students, Amal Ibn El Hobyb and Fatimazahra Berrehili entitled 'Chno Ndir'. The idea that secured second position, entitled 'Intelligent Framework For P-Positioning Safety and Care' was presented by two Ph.D students from INPT, Ilham Elhandaoui and Mourad Ghafiri. Two ideas, namely 'Curewell' and 'iSprinkle', presented by Azough Zainab and Khaoujai Imane stood third.
Dr. Ahmed Tamtaoui, Director of Research, INPT, presided over the closing ceremony of the event held on November 27, 2015. In his closing remarks, he noted that the developing countries should support and strengthen their capacity in ICT innovation and diffusion. He thanked the organizers for choosing INPT to host this important workshop and offered his institution's support for similar workshops in future. Dr. AbdelHamid in his vote of thanks appreciated the strenuous efforts of the organizers for making the event successful. He encouraged the participants to give their feedback to further improve the outcomes of the future events of this activity. On behalf of COMSATS, Mr. Abdul Majid Qureshi gave the concluding remarks, thanking the Ph.D students for their active participation in the workshop and the international speakers for taking out time to share their experiences and expertise.
The event concluded with a ceremony of certificate distribution for the speakers and participants.