On 2nd July 2020, Ms. Tanya Aidrus, Special Assistant to Prime Minister on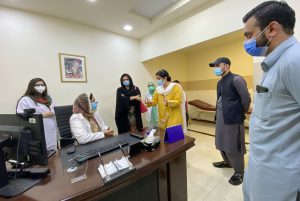 Digital Pakistan Initiative visited various facilities of COMSATS flagships projects, i.e., COMSATS Internet Services (CIS) and COMATS Telehealth (CTH) housed at CIS Technology Park, Islamabad.
Ms. Aidrus was received by Dr. S.M. Junaid Zaidi, Executive Director COMSATS, and Mr. Nasir Jamal Khan, Chief Operating Officer at CIS. On the occasion, she was given briefing on the inception, operations and services of the two projects.
It was informed that CIS is the pioneer Internet Service Provider (ISP) of Pakistan that has established a network of 19 offices across Pakistan to serve government organizations, small and medium enterprises (SMEs), and private organizations as well as marginali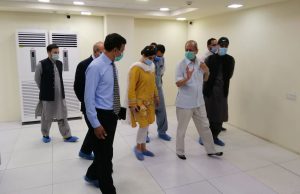 zed communication of Pakistan. Besides, COMSATS Telehealth project, being the pioneer in the field of telemedicine in Pakistan, is providing primary healthcare facilities along with specialist consultations to rural populations of Pakistan.
During the visit, Ms. Aidrus was also shown around various facilities, services and technologies developed by CIS including CIS Data center, software solutions, and telehealth set-up. She appreciated the services and solutions being provided by CIS and CTH across Pakistan. COMSATS aims to aid its host country Pakistan's response against COVID19 pandemic through provision of digital solutions to meet the recently emerging challenges in education and healthcare sector.