The Middle East and South Asia (MESA) Conference on 'Epigenetics and G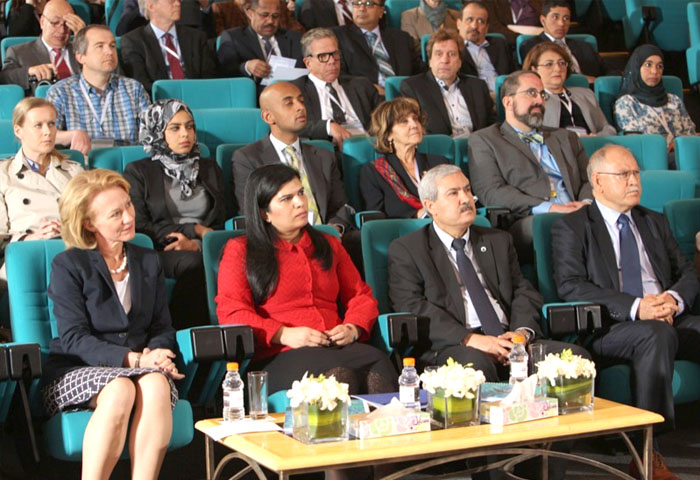 enomics of Infectious Diseases' was organized by Royal Scientific Society (RSS), Jordan, in partnership with Gryphon Scientific, USA, in the Jordanian capital, Amman, on March 7-8, 2016. The objective of the event was to facilitate communication of epigenetic and genomic pathogen research between U.S., Middle Eastern, and South Asian scientists, and explore ways in which research in these fields could be applied to improve regional biosurveillance and characterization of novel infectious disease outbreaks.
The MESA conference was the culmination of an almost three-year effort and collaboration between Jordanian and U.S. institutions to hold a scientific conference on two emerging fields in the life sciences –epigenetics and genomics. These emerging fields hold promise for uncovering how infectious diseases, like the Middle East Respiratory Syndrome, infections in people, animals, or plants, and their causes. This information is critical to enhance local, national, and regional actions to prevent, detect, and respond to infectious diseases.
Speakers from a number of relevant fields participated in discussions and made presentations during the two-day event on the use of emerging science and technologies to explore epigenetic mechanisms underlying the developmental basis for infectious diseases. Around 100 scientists from 16 countries and the United States had scientific interactions in a multicultural environment that gave them new opportunities to learn about how science is conducted in the Middle East and South Asia despite regional challenges; new fields of study and tools designed to study complex issues, such as environmental effects on a person, animal, or plant's susceptibility or resistance to the environment; and scientific resources, including regional journals, genomics centers, and professional societies, that promote research in the region, some of which could be enhanced through research collaborations.
| | | |
| --- | --- | --- |
| | | |
The topics discussed during this conference encouraged future collaboration for scientific advancements in areas, such as infectious disease surveillance and development of needed vaccines/drugs.
The conference was successful in achieving its aim to foster the collaboration and exchange of scientific expertise and knowledge in the broad area of epigenetics and genomics among the countries of the Middle East and South Asia.