Dr. S. M. Junaid Zaidi, Executive Director COMSATS, along with Mr. Farhan Ansari, Sr. Assistant Director (Programmes), paid a visit to Sri Lanka from 24th to 26th February 2019. The purpose of the visit was to enhance bilateral scientific cooperation and explore avenues for future cooperation in areas of mutual interest.
During the visit, meetings were held at Sri Lankan Ministry of Science, Technolo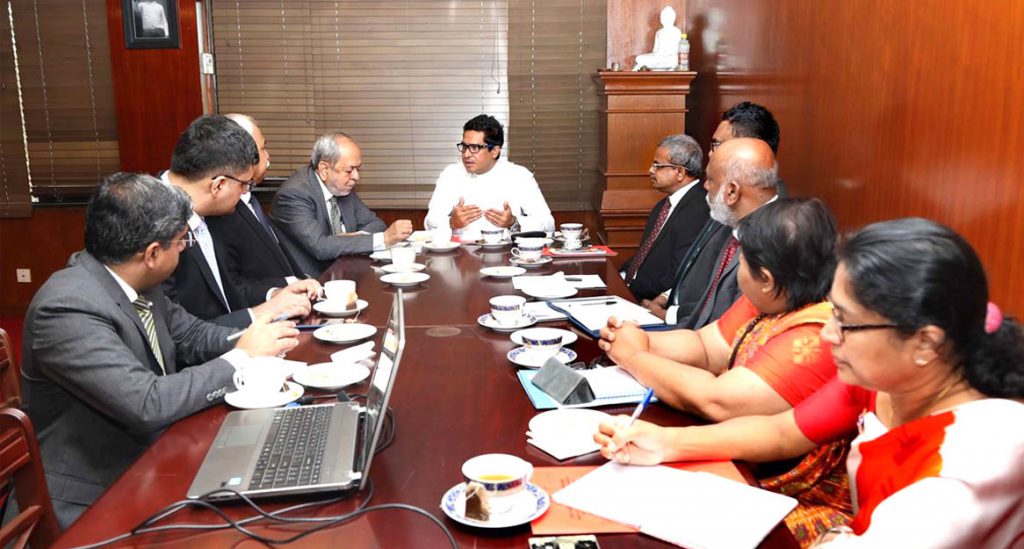 gy and Research (MoSTR); Industrial Technology Institute (ITI), Sri Lanka; Pakistani High Commission in Colombo; and Sri Lanka Institute of Nanotechnology (SLINTEC).
The meeting with His Excellency Sujeewa Senasinghe, Federal Minister for MoSTR was held on 25th February 2019. Also present during the meeting were Mr. Chinthaka Lokuhetti and Ms. Himali Athaudage, Secretary and Director (International), respectively, of MoSTR. Chairman, Acting Director General, and Additional Director General (R&D) of Industrial Technology Institute (ITI), Sri Lanka, also attended the meeting. The Minister was appreciative of COMSATS programmes and expressed keen interest in establishing working relations with the Organization. Dr. Zaidi endorsed Minister's proposal for the establishment of Science and Technology University in Sri Lanka and affirmed COMSATS' support towards this project. Both sides also agreed to establish working groups for overseeing the matters related to student exchange and scholarships offered by Pakistani government to Sri Lankan students.
The meeting at MoSTR was followed by a meeting at ITI where possibilities were explored for increasing the participation of ITI in COMSATS scientific programmes. The meeting was held with Mr. Amal Dias, Chairman, ITI, in presence of senior officials of the Institute.
During the meeting, COMSATS' delegates were informed of ITI's collaborations with other COMSATS' Centres of Excellence.
Dr. Zaidi extended COMSATS' support for upgrading ITI's laboratories and facilitating the collaboration between the Institute and Welcome Laboratories, UK. A visit to research facilities of ITI presented to COMSATS' delegation the potential that the Institute offers for cooperation.
Also during the visit, a meeting was held with Pakistani High Commissioner in Colombo, H.E. Maj. Gen. (R) Shahid Hashmat. During the meeting, his support was sought for facilitating cooperation between COMSATS and Sri Lanka.
On 26th February 2019, Dr. Zaidi paid a visit to SLINTEC where he met with Mr. Harin de Silva Wijeyeratne, CEO and Dr. Vinitha Thandani, Research Scientist, SLINTEC. Possibilities were explored for initiating trilateral projects in medicine involving COMSATS, SLINTEC and ICCBS.