The sixth session of presentations in connection with the 23rd COMSATS Coordinating Cou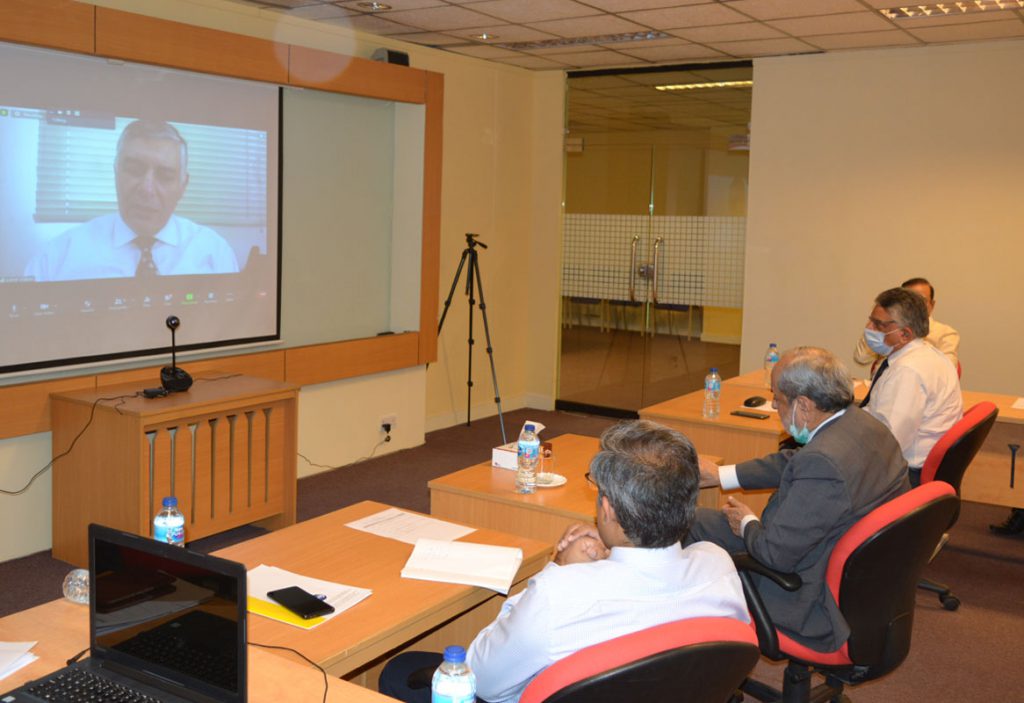 ncil Meeting was held on 20th October 2020. COMSATS' Centres from China, the International Center for Climate and Environment Sciences (ICCES), and Pakistan, COMSATS University Islamabad (CUI) presented their progress. The session was attended virtually by representatives from COMSATS' Centres of Excellence in China, Egypt, Iran, Indonesia, Jordan, Kazakhstan, Nigeria, Pakistan, and Turkey apart from COMSATS' officials from COMSATS Secretariat, Islamabad, where the sessions are being hosted.
Acquainting the participants about his University's achievements, Prof. Dr. Muhammad Tabassum Afzal, Rector of CUI, remarked that the institute has seen phenomenal growth over the years with smooth increase in numbers and quality in terms of R&D infrastructure, academic facilities, human and technical resources. CUI's SDGs ranking for the year 2020 was noted with satisfaction with University making fair progress contributing towards Goal 1 (No Poverty), Goal 6 (Clean Water and Sanitation), and Goal 8 (Decent Work and Economic Growth).
Prof. Tabassum also noted various joint initiatives of CUI with other members of the Ne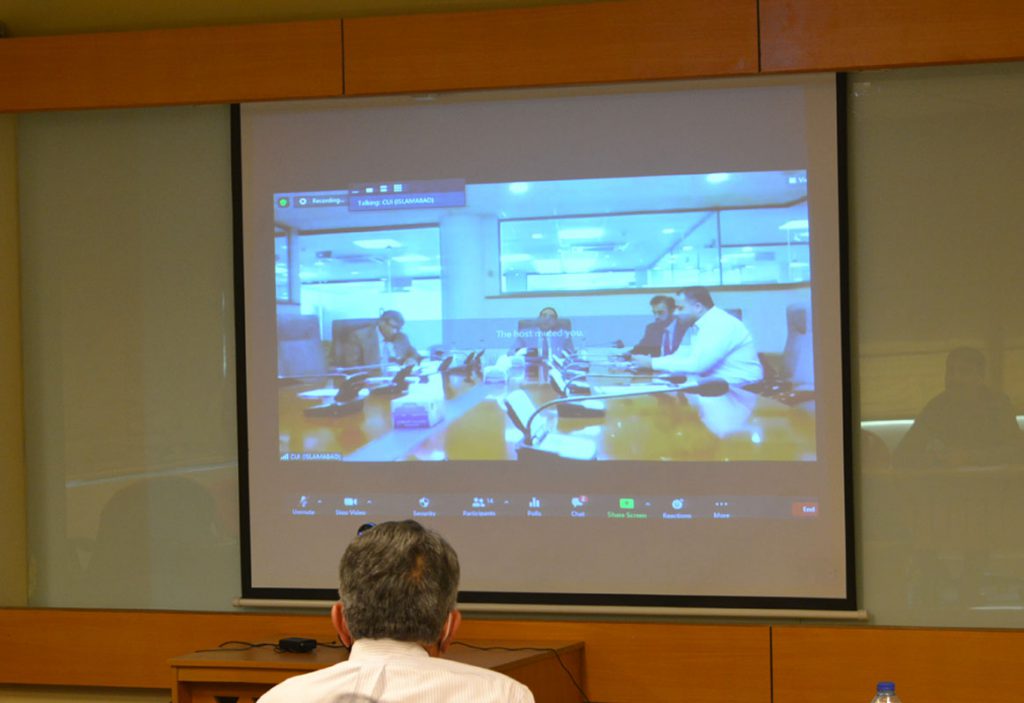 twork, including collaborative research projects, capacity-building activities, teaching and services; student and faculty exchange programmes as well as joint publications. With regard to scholarship programmes available at CUI, Prof. Tabassum noted that 33 students from China, Gambia, Jordan, Nigeria, Palestine, and Sudan have recently benefitted from CUI's standing offer of 100 scholarships for COMSATS Member States made from platform of the Coordinating Council.
It was also informed that CUI has established collaborative R&D infrastructure to foster research and innovation that includes Sino-Pakistan Joint Research Centre for Buffalo, and CUI – TIB Joint Institute of Biotechnology which is at planning stage. Prof. Afzal also informed that one joint project led by CUI has won research grant for collaborative research projects under ANSO for 2020 – 2021.
Presenting from ICCES, the Centre's Director, Prof. Zhaohui Lin, gave an overview of the organization's core functions, technical capacity, research and development activities, technical advisory services, and future plans.
ICCES activities during 2019 recalled by Prof. Lin included: establishment of Internationa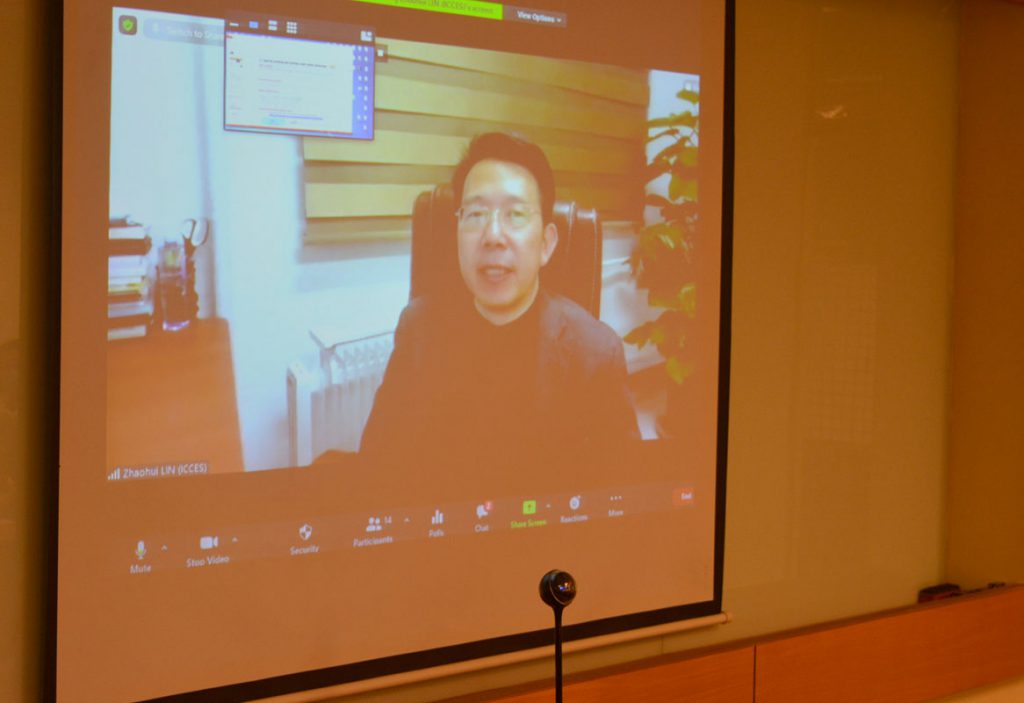 l Network on Climate and Environment Sciences (INCES), and holding of two international conferences on climate & environmental sciences. Moreover, it was informed that ICCES will be organizing international training workshop at ICCES in cooperation with COMSATS Centre for Climate & Sustainability (CCCS) for participants belonging to Member States. Prof. Lin informed that ICCES has been facilitating in capacity building of researchers belonging to various COMSATS Centres of Excellence in Egypt, Ghana, Kazakhstan, Sri Lanka, and Pakistan, through programmes including CAS President's International Fellowship Initiative (PIFI) for PhD candidates, as well as postdoc research & short-term visits.
Prof Lin informed that ICCES started various projects to achieve SDGs, including enhancing the forecast and preparedness capacity for climate and environmental disasters; development of a for weather-to-climate prediction; establishment of the Southeast Asia Regional Climate Change Information System (SARCCIS).
Prof. Lin informed that ICCES is planning to establish ANSO Technology Center for Earth System Modeling and Prediction (ATC-EaSyMP) with involvement of COMSATS member countries. ICCES also plans to work with CCCS for capacity building workshops; and research collaborations. Under fellowship programme of ANSO, ICCES will be accommodating students belonging to member states.
During discussions on joint collaborations among the Network Members, the followi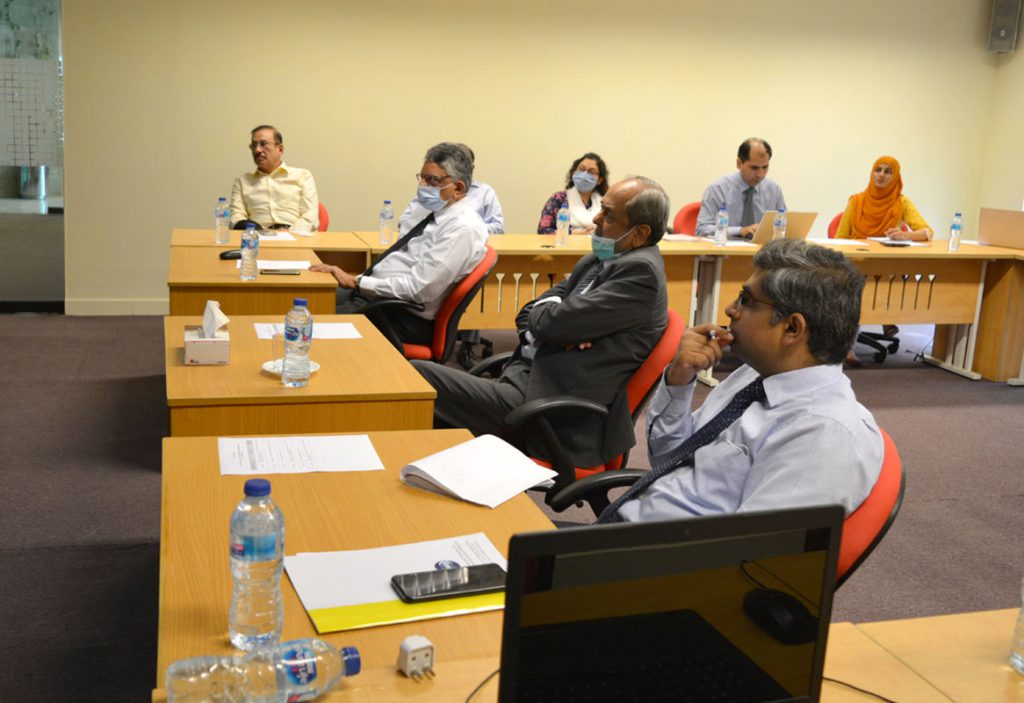 ng possibilities were explored for collaboration:
National Research Centre (NRC), Egypt, sought support in medical research;
The Scientific and Technological Research Council of Turkey (TUBITAK), Turkey, sought collaborations on ICTs, molecular dynamics, drug discovery, joint PhD and post-doctoral.
The Sepuluh Nopember Institute of Technology (ITS), Indonesia, showed interest in collaborating with CUI in the field of biomaterials.
The National Mathematical Centre (NMC), Nigeria, was interested in collaborating with ICCES in modeling and simulation of climate change and environment.
CUI and ICCES proposed collaborations through joint faculty exchange and fellowship programmes.
In the end, Dr. Zaidi congratulated TUBITAK and CUI for winning collaborative project research grants from the Alliance of International Science Organizations (ANSO). The Chairperson of the Council, Prof. Ashraf Shaalan, thanked the participants and looked forward to such useful sessions in the coming weeks.