A batch of eight students from Nigeria has joined COMSATS Institute of Information Tec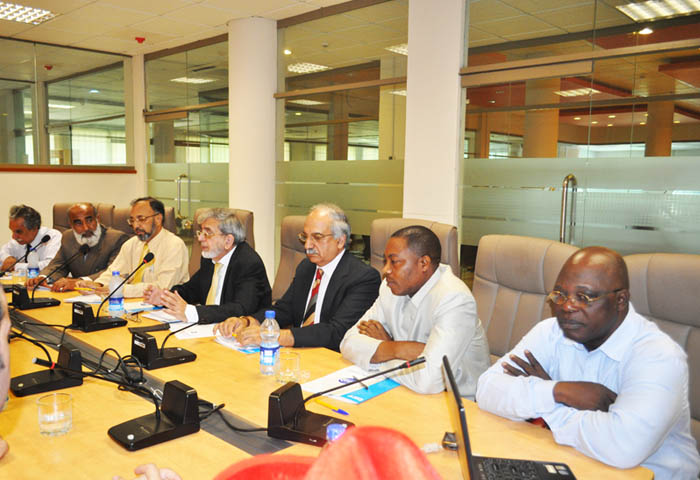 hnology (CIIT) in order to pursue their MS degrees in Mathematics, Computer Engineering and Computer Sciences. The scholarships were awarded under CIIT's offer of a hundred scholarships to students from COMSATS' Member States, pledged during COMSATS Coordinating Council meetings. These students were nominated by the National Mathematical Centre (NMC), Abuja, which is one of COMSATS' 18 Centres of Excellence. A total of 28 applications were received from NMC, out of which 27 were forwarded by COMSATS Secretariat to CIIT for final evaluation. Eleven nominees were selected to receive scholarships as per the Institute's criteria set for MS Programmes. Out of these, eight students have arrived in Islamabad, whereas the remaining three are expected soon.
To acquaint the students on the social, cultural and security aspects of the environment they would be adapting to, during their stay in Pakistan, an orientation session was arranged at CIIT on September 16, 2013. In addition to the eight Nigerian students, one Sudanese and two Palestinian students attended the session. After the introduction of the students, the Executive Director COMSATS expressed his confidence that the students would get a high quality education at CIIT. He advised the foreign students to devote full attention towards their study programmes, strictly abide by all the rules and regulations of the Institute and the laws of the country. He also gave a brief introduction of COMSATS as international organization that is helping developing countries to build S&T capacity through its various programmes, including the higher education facilities at CIIT.
On the occasion, the Head of International Office CIIT welcomed the students and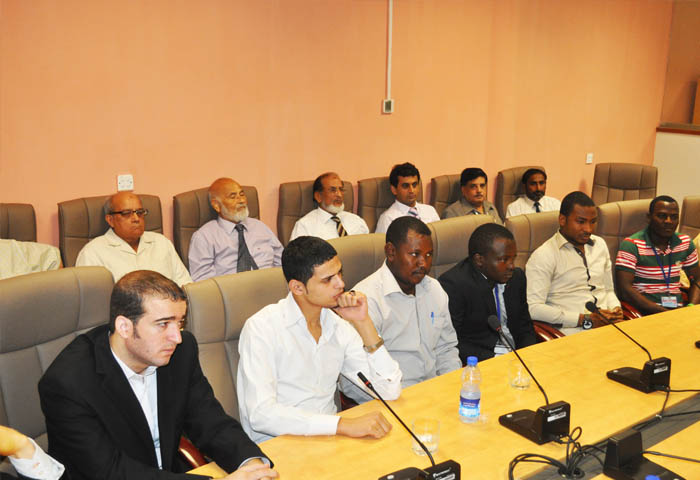 presented a quick review of the achievements of CIIT. A power-point presentation was given by Mr. Khursheed Yusuf, Senior Program Manager, Faculty Development Academy (FDA) of CIIT on different aspects of the living conditions in Islamabad. The event also had the participation of Mr. Abiodun Salisu Fele, the First Secretary Nigerian High Commission in Islamabad, senior officials of COMSATS Secretariat and the COMSATS Institute, including Mr. Tajammul Hussain, Advisor (Programmes) COMSATS Secretariat; Mr. Sabih-ur-Rahman, Advisor (Home Country Affairs) COMSATS Secretariat; Mr. S. M. Junaid, Director-FDA CIIT; Dr. Arshad Malik, Head International Office CIIT; Dr. Tariq-ur-Rahman, Advisor (International Liaison) CIIT; and Ambassador Shahid Kamal, Advisor (CCRD) CIIT.
The orientation session was followed by personal interactions between the senior officials of COMSATS and Nigerian High Commission and the participating students.