The Organization of Islamic Cooperation (OIC) and the Commission on Science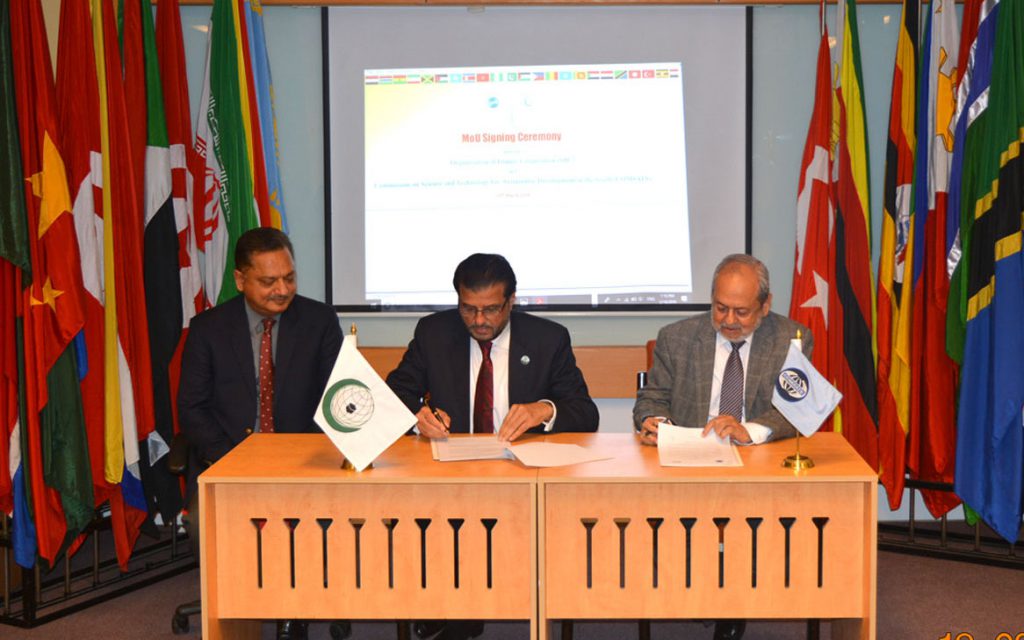 and Technology for Sustainable Development in the South (COMSATS) inked a memorandum of Understating (MoU) on 19 March 2019 at COMSATS Secretariat, Islamabad. The MoU was signed to promote science, technology and innovation for achieving sustainable socio-economic development through joint collaboration. Mr. Muhammad Naeem Khan, Assistant Secretary General for Science and Technology and Ambassador, OIC, and Dr. S.M. Junaid Zaidi, Executive Director, COMSATS, signed the MoU on behalf of their Organizations. OIC and COMSATS having 17 common Member States and sharing common goals, envisage strengthening the capabilities of the Member States in science and technology, higher education and environment through joint programmes and projects.
Both parties have agreed to participate in technical/scientific events and cooperate in organizing conferences, capacity building and training workshops, high-level public awareness seminars and related activities. The Agreement also seeks to enhance exchange and sharing of experiences, expertise and resources among the Member States and ensure speedy implementation of joint programmes.
In a meeting after the signing ceremony, the two sides agreed to take concrete steps to effectively implement the MoU and develop a joint plan of action identifying short, medium and long-term priorities. The agreement is expected to build on the existing synergy between the two Organizations to optimally utilise common resources for mutual benefit.