COMSATS' senior officials called on His Excellency Mr. Ali Fikrat Oglu Alizada, Ambassador of the Republic of Azerbaijan to the Islamic Republic of Pakistan, at his office in Islamabad on June 18, 2019.
Apart from discussions on matters of mutual interest, the matter of Azerbaijan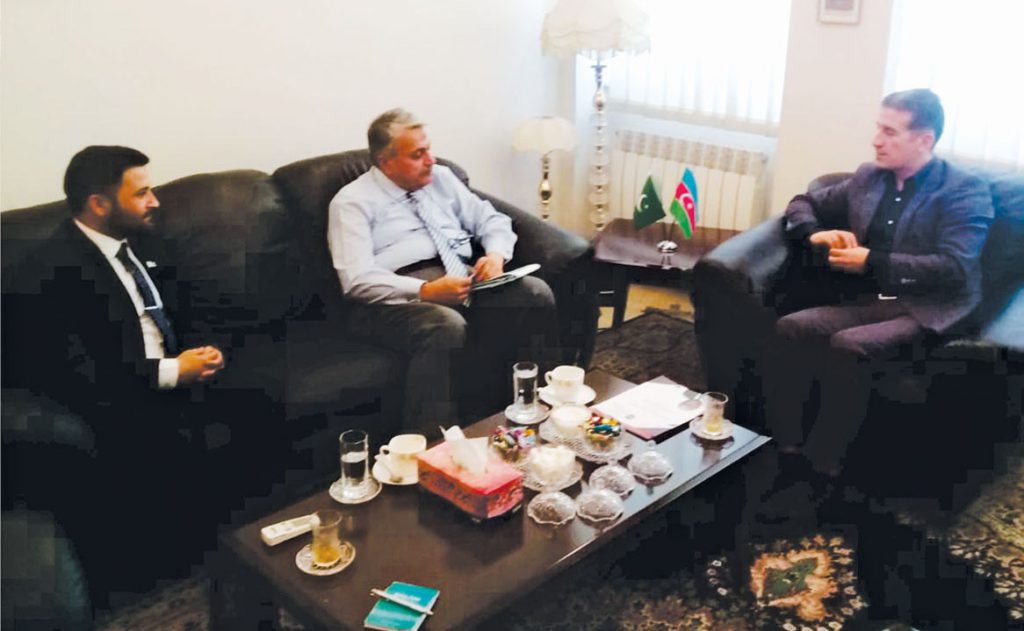 's membership to COMSATS and the nomination of a suitable S&T/R&D Azerbaijani institution to become COMSATS' Centre of Excellence were discussed with reference to earlier contacts in this regard. Mr. Alizada informed that the matter of Azerbaijan's accession to COMSATS is under consideration at the Azerbaijan Ministry of Foreign Affairs. It was proposed that COMSATS' officials may visit Azerbaijan to hold meeting with relevant stakeholders in order to expedite the membership process.
Furthermore, possibility of initiating collaboration between institutions of COMSATS' host country, Pakistan, and their Azerbaijani counterparts was also explored to promote cultural and academic exchanges.