H.E. Chaudhry Fawad Hussain, the Federal Minister for Science and Technology, Government of Pakistan, visited COMSATS Secretariat on 19th June 2019, for the first time after assuming the charge of his Ministry.
Received by the senior officials of COMSATS Secretariat, the Minister was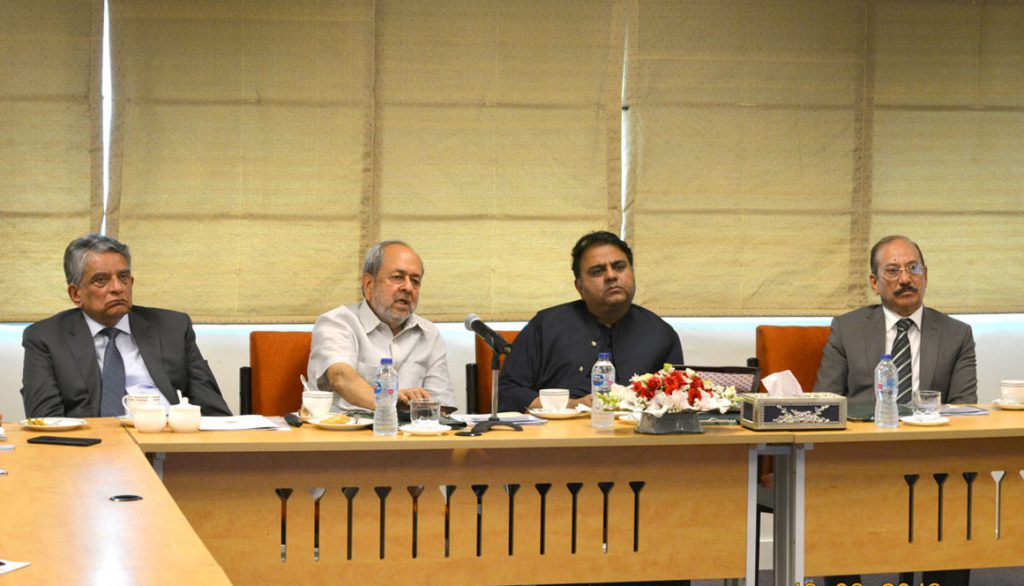 given a briefing on COMSATS' mandate, flagship projects, current and future programmes. Dr. S. M. Junaid Zaidi, Executive Director COMSATS, apprised the Minister of COMSATS' plans to establish Centres on Climate Change and Sustainability, Nanotechnology, Genomics, Mathematics, Artificial Intelligence, and Robotics in its member states. Furthermore, it was informed that COMSATS is currently in the process of establishing COMSATS University in four countries, i.e., Egypt, Tanzania, Sri Lanka and Nigeria, and in connection with this, consultations are being made with the Association of Commonwealth Universities (ACU). Besides, it was notified that with the current membership of twenty-seven (27) countries, COMSATS has set its target to reach fifty (50). Mr. Fawad Chaudhry was appreciative of COMSATS' efforts to establish new universities and centers on critical subjects in the developing countries and considered them an excellent example of international diplomacy.
The Minister was also conveyed the cordial sentiments from President of Ghana, H.E. Nana Addo Dankwa Akufo-Addo, for the Prime Minister of Pakistan, H. E. Mr. Imran Khan, received by Dr. Zaidi during his recent visit to Ghana. Mr. Fawad Chaudhry was also informed of the forthcoming meetings of COMSATS statutory bodies including the 4th General Meeting of the Commission due to be held in October this year.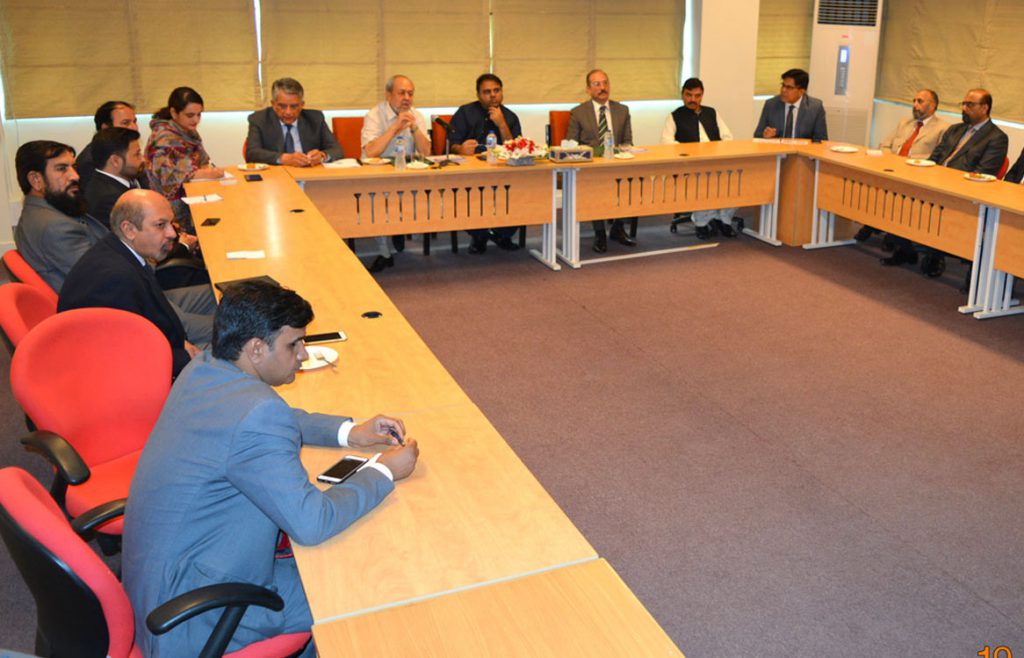 Apart from COMSATS Tele-Health (CTH) Network established in the suburbs of Islamabad and other far-flung areas of Pakistan, the Minister was apprised of the relevant collaboration of COMSATS with the Government of Azad Jammu and Kashmir (AJK), Khyber Pakhtunkhwa (KPK) and Punjab. The Minister expressed interest in CTH Programme in connection with the Government's aspirations to improve the health sector of Pakistan.
Mr. Fawad Chaudhry highlighted water resource management, smart consumption, renewable energy, STEM and skill education, R&D for development, and promotion of scientific innovation as areas of crucial importance for development. He considered Artificial Intelligence and related technologies necessary for meeting the industrial and other national needs. He emphasized promoting liaison between research institutions and industries so as to translate the research potential of the country into its economic growth. Mr. Chaudhry opined that COMSATS is well-placed in aiding the Ministry in relevant interventions.
Further, Mr. Fawad Chaudhry communicated the plan of his Ministry to declare October 2019 as the science month and hoped to host the meeting of COMSATS Consultative Committee during October in his capacity of the new Chairperson.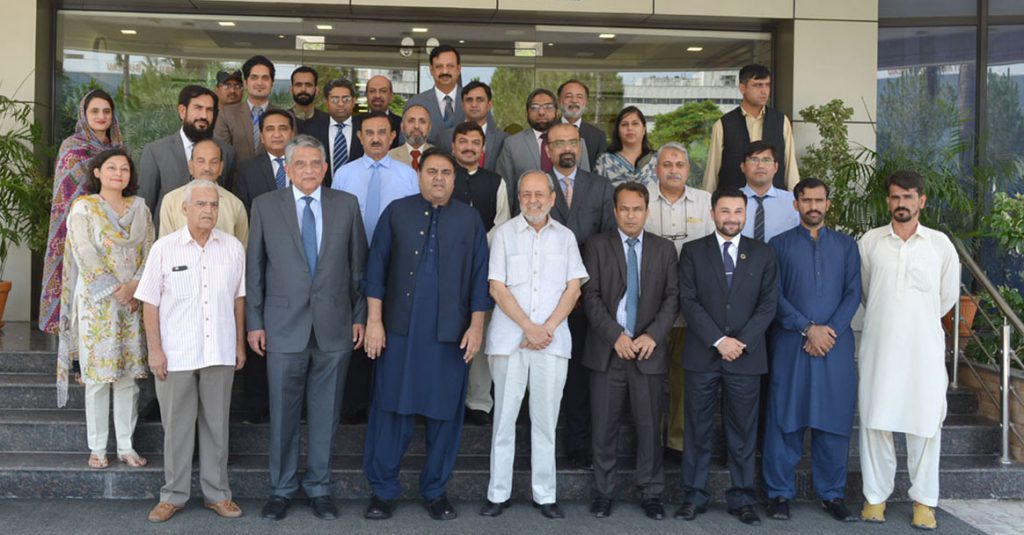 The meeting ended on a cordial note with the pledge of support from the Honourable Minister towards organization's mandate.