The 23rd Coordinating Council meeting deliberations continued during the 11th session of virtual presentations by Centres of Excellence held on 1st December 2020. Industrial Technology Institute (ITI), Sri Lanka; and the University of The Gambia (UTG), The Gambia, made the presentations during this session. Forty participants from 13 Centers of Excellence in Egypt, The Gambia, Jamaica, Jordan, Kazakhstan, Indonesia, Nigeria, Pakistan, Sri Lanka, Syria, Tunisia, and Turkey, as well as officials from COMSATS Secretariat attended the session.
In her presentation, Dr. Radhika Samarasekera, Director General, Industrial Technology Ins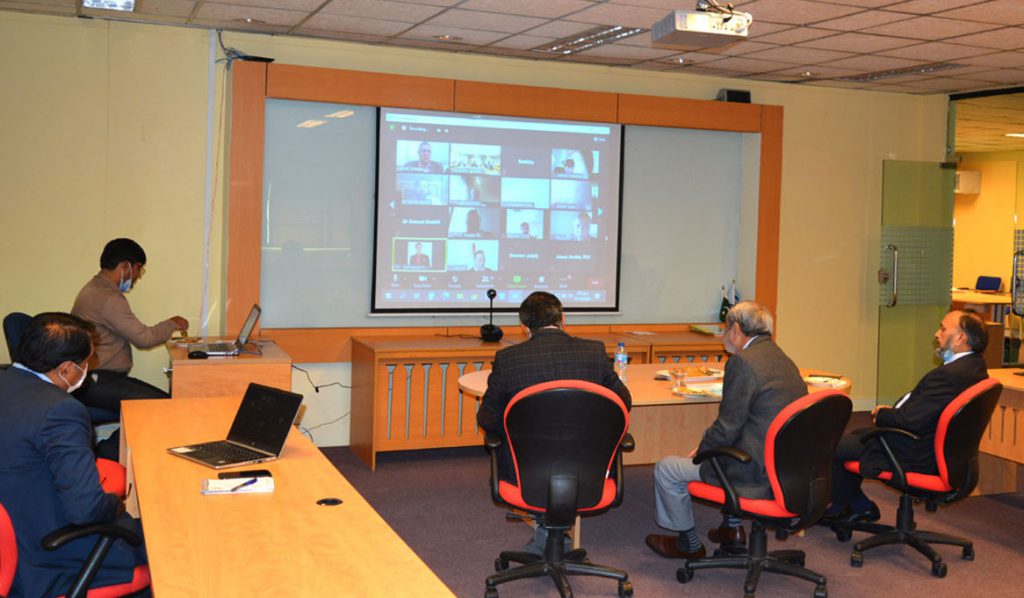 titute (ITI), Sri Lanka, informed that ITI is providing demand-driven scientific industrial R&D and internationally competitive technical services to catalyze rapid industrialization for the benefit of the people of Sri Lanka. It was informed that ITI has two divisions: i) Research & Development Division, and ii) Testing Service Division. She highlighted main functions of ITI that include: R&D and innovation, standard test services, customized test services, contract projects, consultancy, training, and technology transfer.
While highlighting the progress/achievements of ITI in 2019-20, Dr. Radhika noted that ITI has established 'China-Sri Lanka Joint Biotechnology Laboratory' under the MoU signed between Ministry of Science and Technology, China, and the Ministry of Higher Education and Scientific Research, Sri Lanka. The Institute has received equipment grant of USD 600,000. It was also informed that ITI is undertaking R&D in medicinal plant for product development, bio-fertilizers, and production of high quality graphene-based materials. Other notable projects of ITI are development of domestic red-clay water filter and work on clean water– KIPO/KIPA appropriate technology development project. Dr. Radhika noted that ITI has made many technology transfers to SMEs, micro entrepreneurs and large enterprises in 2019, including applications in fruit-vegetable based products; cereal-based products; herbal cosmetics; and herbal drugs and health supplements.
Other research output of ITI in 2019-20 included 26 scientific publications in referred journa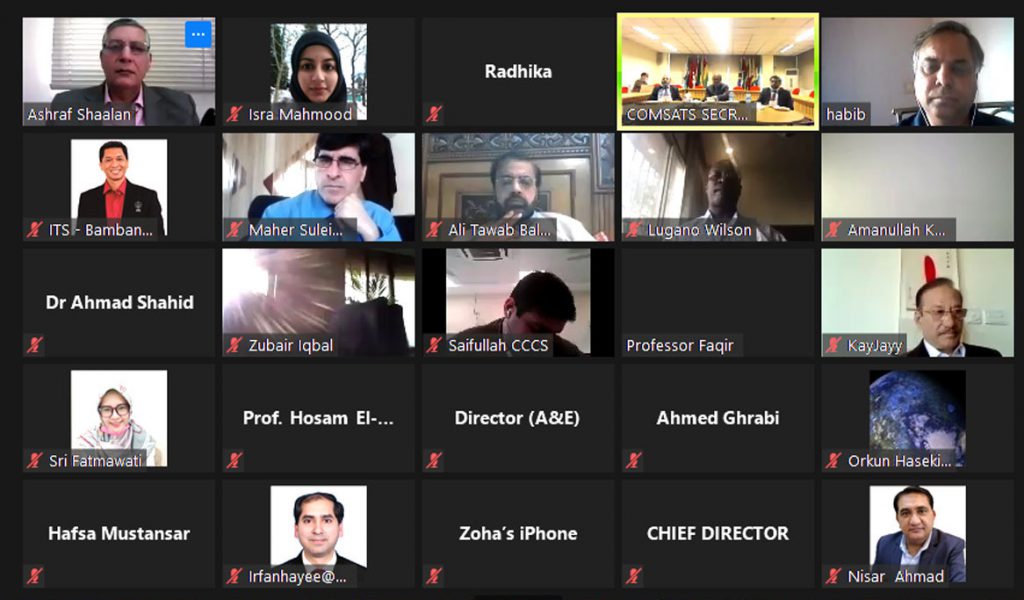 ls, 90 international and local communications, 10 patents, and 05 book chapters. Dr. Radhika informed that ITI's scientists have won 10 national awards for Science and Technology achievements, and presidential awards.
Regarding her Institute's on-going collaborations, Dr. Radhika stated that ITI is cooperating with COMSATS for the establishment of the proposed S&T University in Sri Lanka. Moreover, it was informed that ITI signed Intent of Cooperation with COMSATS University Islamabad (CUI), Pakistan, on joint academic and research activities. She noted that ITI is planning to set up a node of COMSATS Centre for Climate and Sustainability (CCCS) at ITI with the aim of promoting the linkages of climate change and sustainable development for facilitating achievement of relevant Sustainable Development Goals (SDGs).
The second presentation was made by Prof. Faqir Muhammad Anjum, Vice Chancellor of UTG, covering the University's history, mission and vision, statistics, areas of potential collaboration, challenges, current and future plans, etc. He informed that UTG offers relevant, sustainable, and high quality tertiary education and research aligned to the socio-economic, scientific and technological needs of the country and the world. Prof. Anjum informed that UTG has nine schools & faculties including a School of Graduate Studies and Research, and 12 laboratories including Microbiology Lab, Chemistry Lab, Physics Lab, Biology Lab, and ITC Labs, etc.
Dr. Anjum informed that UTG is serving as the powerhouse for the transformation of The Gambia through creation, application, and transfer of knowledge as well as leading government's capacity development and research projects. He informed that UTG is making considerable progress in achieving Goal 4 (Quality Education) and Goal 17 (Partnership for Goals).
Prof. Anjum solicited support from COMSATS and its other Centres of Excellence for capacity development in order to achieve the objectives of the Gambian Government's National Development Plan (NDP). Establishment of the 'Centre for Food Technology and Nutrition' in partnership with Centres of Excellence/Member States was also proposed.
Thanking the participants of the session at the end, Dr. S. M. Junaid Zaidi suggested to initiate a series of lectures on 'South – South and Triangular cooperation for socio-economic development in the South' by top scientists/ experts in order to share their insights on how to effectively address the socio-economic needs of the developing countries. The lecture series is expected to soon commence.