The Kingdom of Morocco has joined the Commission on Science and Technology for Sustainable Development in the South (COMSATS) as its 22nd Member State. The membership came to effect with the signing of an accession agreement to join COMSATS in a ceremony held in Rabat on July 14, 2015. H.E. Mr. Lahcen Daoudi, Minister of Higher Education, Scientific Research and Training, inked the agreement on behalf of the Government of Morocco, while Executive Director COMSATS, Dr. Imtinan Elahi Qureshi, signed the agreement on behalf of COMSATS.
Morocco's Membership of COMSATS came as a result of active inte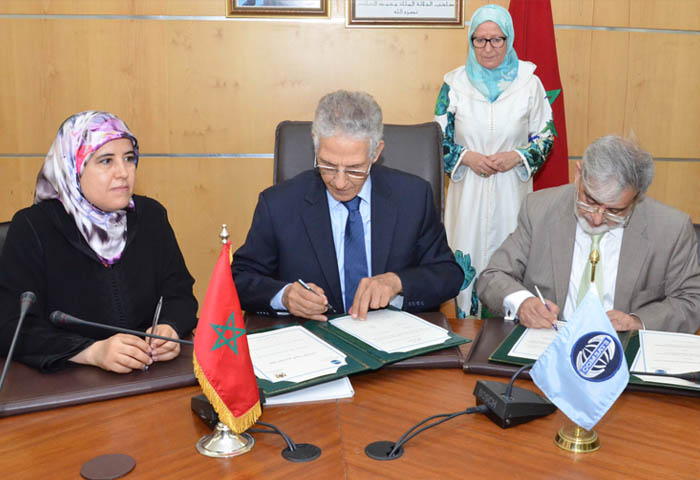 ractions and consultations by Executive Director COMSATS with senior Moroccan Government officials. The process was initiated with a formal invitation to the Government of Morocco through the Moroccan Ministry of Higher Education, Scientific Research and Training. With the high patronage of H.M. King Mohammed VI and the leadership of the honourable Minster, the formalities were completed in time to enable Morocco to be represented at the 3rd Commission Meeting of COMSATS to be held on 27-28 October 2015, in Accra, Ghana. The Ambassador of Morocco in Islamabad, H.E. Mr. Mustapha Salahdine and the Ambassador of Pakistan in Rabat, H.E. Mr. Mohammed Waheed-ul-Hasan, played an important part to this effect. The latter also witnessed the signing ceremony of the accession agreement.
Speaking on the occasion, H.E. Mr. Daoudi, praised Pakistan as a country with admirable S&T capacity and especially recognized the laudable commitment of Pakistan in hosting COMSATS Secretariat in Islamabad. He recalled that Morocco was the center of culture, science and education in 12th century and played a significant role for world civilization. He further stated that the Kingdom of Morocco is looking forward to playing constructive role as COMSATS' Member State.
In his short statement on the occasion, Dr. Qureshi spelled out some unique features of COMSATS as an intergovernmental organization and gave several reasons why COMSATS' Membership is good for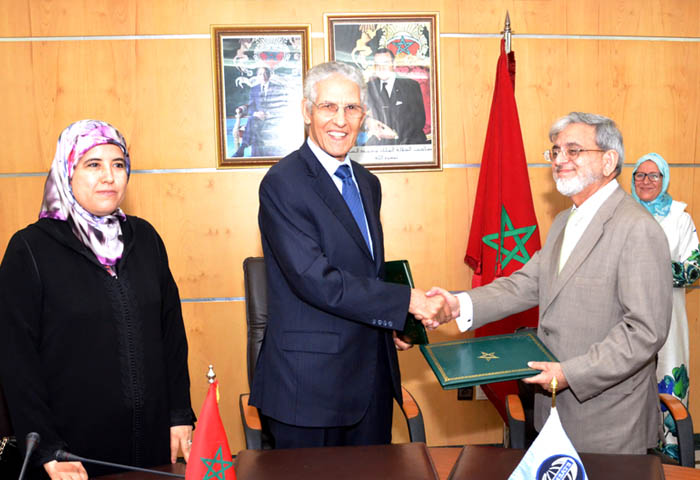 Morocco. He also noted the unique geo-political importance of Morocco as the doorway to Europe and as country where the first ever university of the world was established in 8th century.
With Morocco joining COMSATS, the geographic representation at COMSATS from Asia and Africa balances off with 10 Member States each, while there are two more Member States from Latin America. Morocco can now benefit from the consultations and technical exchanges made at various COMSATS' foras. It is expected that a suitable Moroccan R&D institution will be nominated to join COMSATS' Network of International S&T Centres of Excellence, which at present has a membership of 20 Centres from four continents. The Moroccan students can now benefit from the scholarships for COMSATS' Member States offered by various nodes of COMSATS' Network. Similarly, Moroccan S&T institutions can benefit from various other initiatives of COMSATS, such as the International Thematic Research Groups, Distinguished Professorship Scheme, as well as, capacity building and knowledge sharing activities.