Prof. Dr. Ghazna Khalid, Honourable Member of the Parliament, and Membe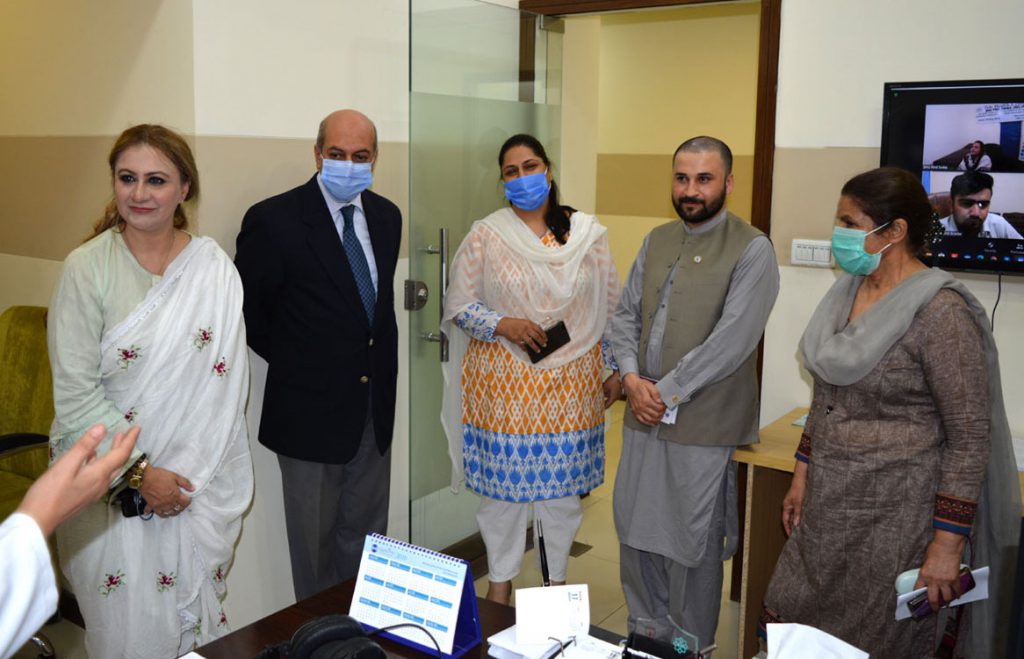 r Task Force on COVID-19 of the Ministry of Science and Technology, Government of Pakistan, visited COMSATS Secretariat, on 6th August 2020, and met COMSATS' officials to discuss possible collaboration with COMSATS Telehealth (CTH) with regard to Pakistan's government response to COVID-19.
COMSATS' officials included Amb. (R) Fauzia Nasreen, Advisor (SDGs); Dr. Azeema Fareed, Principal Medical Officer; and Mr. Qaiser Nawab, Assistant Director (Programmes). A briefing was given to Dr. Ghazna on COMSATS' organizational structure and operations. Potential avenues of cooperation were also explored in areas of mutual interest for launching joint programmes in Pakistan as well as other Member States of COMSATS.
Dr. Ghazna who is working in close association with various public and pri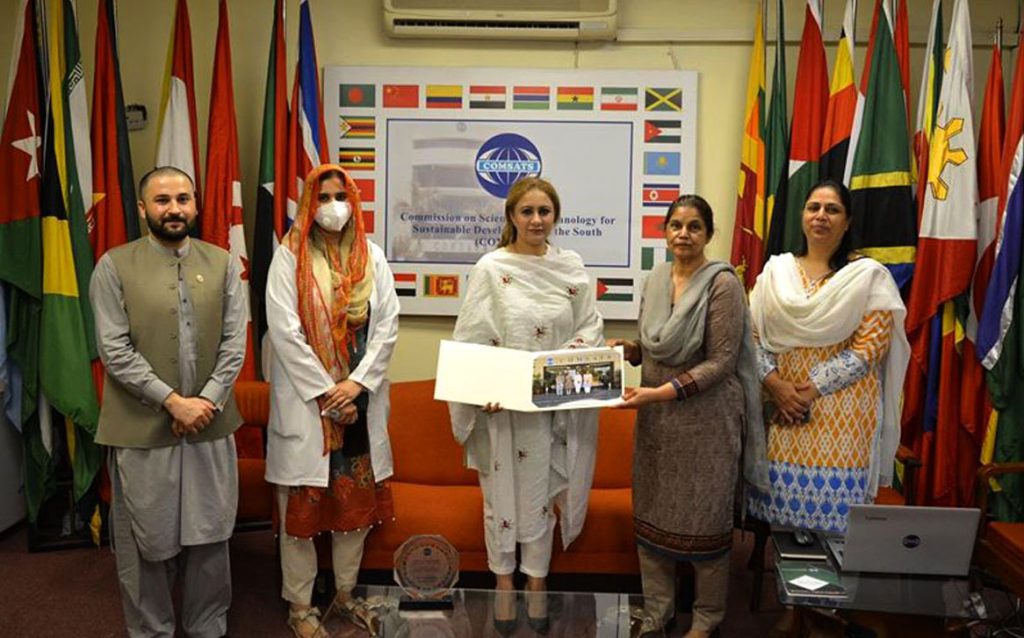 vate sector organizations, deemed digital technologies a need of the hour as well as necessary for swift recovery from COVID-19. She showed keen interest in linking COMSATS with various S&T organizations to help develop synergies for reaching the shared goals.
Having visited the telehealth facilities at CIS Technology Park earlier, Dr. Ghazna expressed interest in initiating collaboration with CTH through setting-up telehealth service at a hospital that is being established through public private partnership in Dara Zinda, FATA region of KPK province.
She also suggested conducting virtual trainings especially in the maternal and child healthcare domain through specialized simulation gadgets and softwares. Discussions to revive an earlier proposal of COMSATS University Islamabad (CUI) to establish a hospital under Dr. S.M. Junaid Zaidi's leadership as the then Rector of CUI were also made during the meeting.