Dr. Khalid Saeed Khan, Member of Government of Pakistan's Task Force on COVID-19, and Di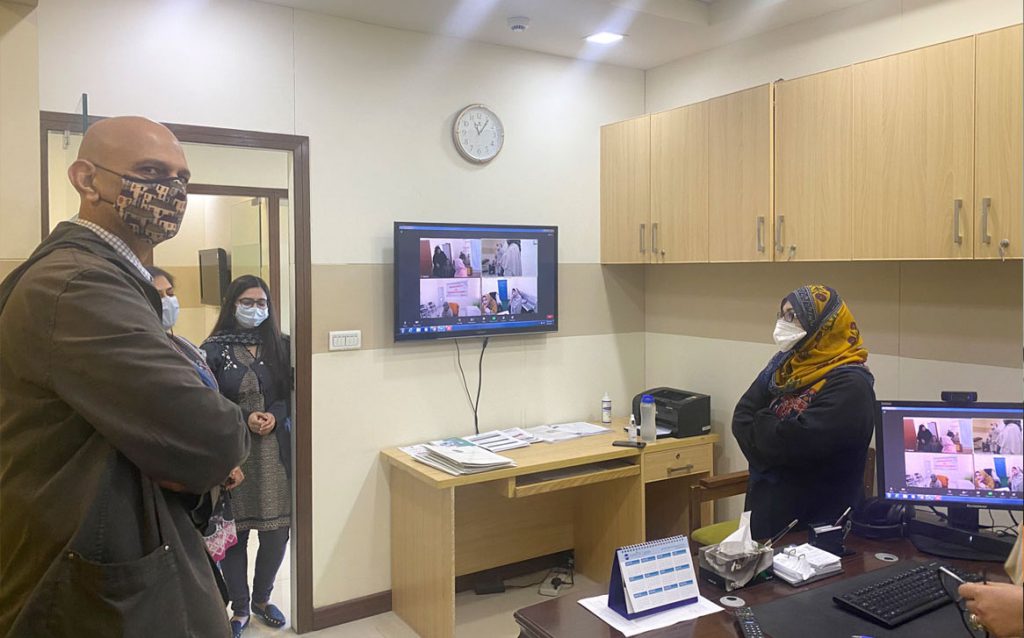 stinguished Investigator, University of Granada, Spain, visited COMSATS' flagship projects in Pakistan, COMSATS Telehealth Centre and COMSATS University Islamabad (CUI), on 26th January 2021.
During his visit to CTH, Dr. Khan was shown around the facilities and given a briefing on telehealth model of CTH. It was informed that besides provision of primary and secondary healthcare services, the Programme is also helping to build capacity of paramedical staff as well as to create awareness among general public. Few success stories regarding patient management and timely referral were also shared with Dr. Khan.
Appreciative of CTH's operations, Dr. Khan emphasized the need to integrate the findings of clinical research in telehealth services. He looked forward to having collaboration for research projects relating to maternal healthcare and the use of artificial intelligence in evidence synthesis.
Accompanied by Engr. Qaiser Nawab, Assistant Director (Programmes) COMSATS, Dr. Khan later visited CUI and held a meeting with the Rector, Prof. Dr. Muhammad Tabassam Afzal. During the meeting, Dr. Khan was apprised of various programme of CUI including the newly launched artificial intelligence programme. Various developments of the International Research Center of Biomedical Materials (IRCBM) of CUI were also shared with Dr. Khan.
Dr. Khan appreciated the programmes of CUI and suggested developing applications for recognition and prevention of domestic violence using voice capture with content and sentiment analysis using AI.