During their visit to Turkey for co-organization of the International Workshop on Sustainability, SDGs and Global Challenges (3rd – 5th December 2019, Gebze, Turkey), COMSATS' delegation availed the opportunity to hold meetings and make visits to and learn about scientific institutions in the country. The delegation comprised, Executive Director, Dr. S. M. Junaid Zaidi, and Sr. Assistant Director (Programmes), Mr. Farhan Ansari.
A meeting was held with H.E. Prof. Hasan Mandal, President of COMS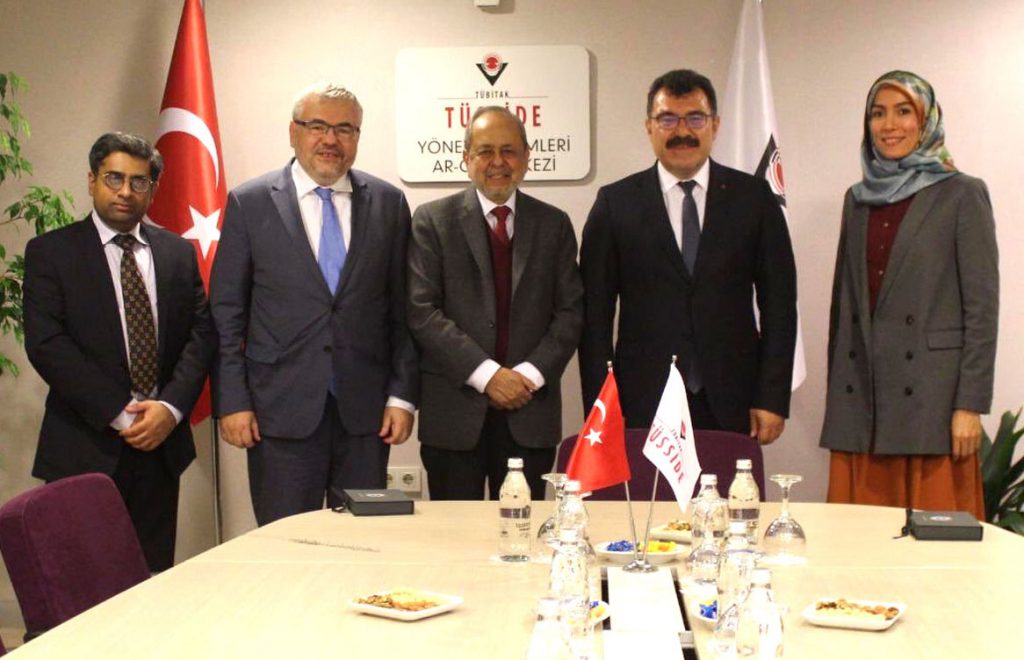 ATS' Centre of Excellence in Turkey, The Scientific and Technological Research Council of Turkey (TUBITAK), and Prof. Orkun Hasekioglu, TUBITAK, on 2nd December 2019. Thanking TUBITAK officials for support on recently held capacity building activities on Metrology and SDGs, Dr. Zaidi considered Turkey a comparatively advanced country among COMSATS Member States that could play an enhanced role in the development of other countries. Capacity building and policy making were identified as key areas where Turkey could support other member states and COMSATS' network.
Prof. Mandal thanked COMSATS for its collaboration and assured his support in future activities as well. He appreciated COMSATS' faith in TUBITAK to be a key player in the organization's ongoing and future activities, and considered the association especially useful owing to the invaluable learning available from other Centres of Excellence.
On the same day, COMSATS' officials also visited Canovate Electroni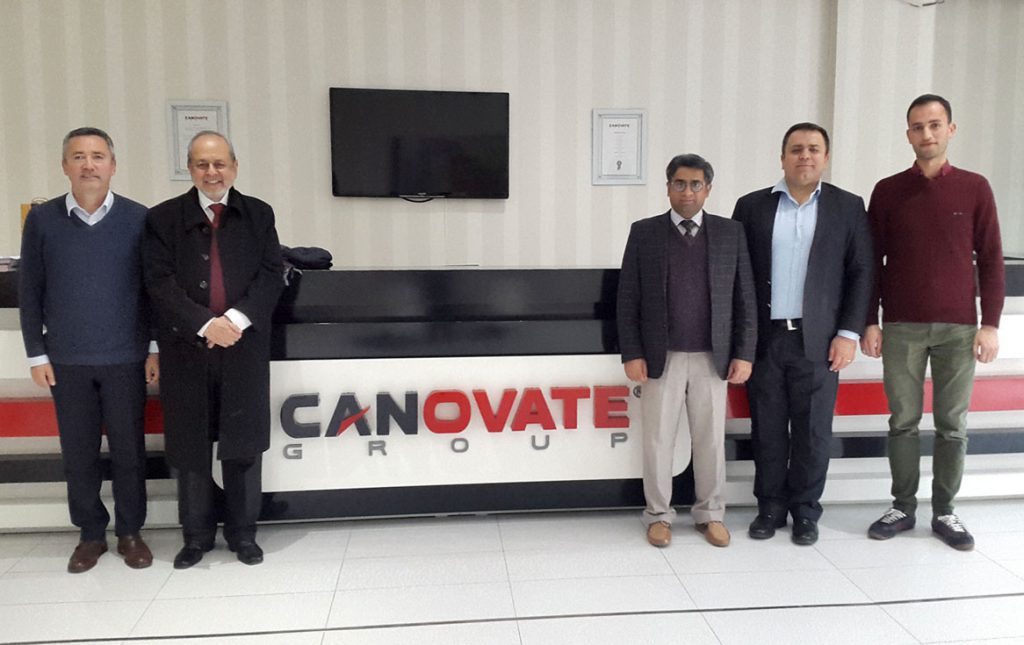 cs located in Istanbul, where a meeting was held with the chairperson of the Board of the company, Mr. Can GUR, and other senior officials. Headquartered in Turkey, the company also has offices in UAE and America, and works in the areas of electronics, energy, high-tech systems, aviation, IT systems, real estate, etc. Its clientele includes customers in GSM operators (about 40) and Integrators, among others. Interactions and visit to Canovate factory and production facilities helped learn about potential collaboration of the company with COMSATS Centres of Excellence.
The visit to Turkey also provided an opportunity to experience the advancements and developments taking place in the TUBITAK, which is one of the strongest node in COMSATS' Network. On 4th December 2019, visit to laboratories of TUBITAK Institutions in the areas of Energy; Food; Environment and Cleaner Production; and Genetic Engineering and Biotechnology provided useful insights in this respect. Interaction with the scientists of these institutions further added to the officials' learning with regard to human resource and technical capacities of these institutions.