The Executive Director COMSATS, Dr. S.M. Junaid Zaidi, paid a courtesy call upon H.E. Mr. Borhene El Kamel, newly appointed Ambassador of Tunisia to Pakistan, and H.E. Mr. Volodymyr Lakomov, Ambassador of Ukraine to Pakistan, in their respective offices in Islamabad, on 21st January 2020.
Tunisia, one of the eighteen founding members of COMSATS, has participated and benefitted from various scientific programmes of COMSATS, including scholarships, capacity-building events, and scholarly exchanges. Ukraine's good standing in the field of Information Technology is a potential link of cooperation for COMSATS that has made a mark in the afore-mentioned domain over the years.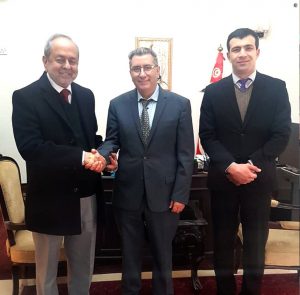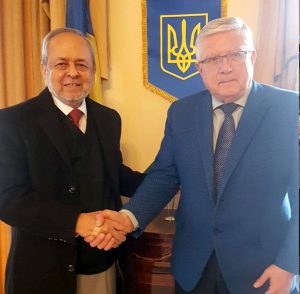 The brief meetings with the Ambassadors were aimed at apprising them of COMSATS' programmes, linkages at national and international level, on-going projects and future initiatives as well as to seek the patronage of their Excellencies' office for building and furthering the cooperation avenues between COMSATS and their countries.
A key point of discussion during the meeting with the Tunisian Ambassador was cooperation in higher education sector which transpired from the briefing by Dr. Zaidi on COMSATS' Scholarship Programme. COMSATS' Network offers scholarships/fellowships to students and researchers of COMSATS Member States with a view to increase access to quality higher education and promote cross-culture experiences.
The meetings ended on a cordial note with the pledge to further cooperation avenues in areas of mutual interest.