On 19th June 2017, the Executive Director COMSATS, Dr. S. M. Junaid Zaidi, with other officials of COMSATS called on Dato' Dr. Hasrul Sani Mujtabar, High Commissioner of Malaysia to Pakistan, at his office in Islamabad. Other officials from COMSATS were Ambassador (R) Fauzia Nasreen, Advisor to Executive Director in International Relations; Mr. Laeeq Jaswal, Manager Strategic Partnerships; and Mr. Shahzad Ahmed, Manager International Relations. Also present during the meeting were Sy. Nauzer IDID Dato' SY. Yossoff IDID, First Secretary/ HOC; and Incharge Education Programmes at High Commission of Malaysia. The meeting was primarily held to follow up the matter of Malaysia's membership to COMSATS, as well as related issues such as establishing a ministerial Focal Point in Malaysia, nomination of a suitable Malaysian institution to become the organization's Centre of Excellence. Possibility of further collaborations between COMSATS Institute of Information Technology (CIIT)and Malaysian universities was also brought under discussion which will also include promotion of cultural exchanges.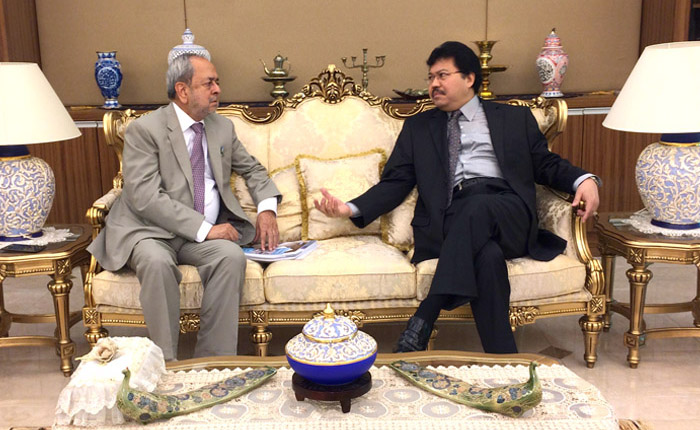 Briefing the High Commissioner, the Dr. Zaidi highlighted the benefits of joining COMSATS as Member State and affiliating a Malaysian institution with COMSATS' Network, based on which he requested the High Commission to continue to pursue the matter of Malaysia's accession to COMSATS. He further informed the High Commissioner about the Annual Membership Contribution, which is kept in separate account as a trust fund for the contributing country and is spent on programmes, inter alia, on scholarships, organizing joint seminars and conferences, travel expenses of scientists for participation in different events abroad. It was also mentioned that the Secretariat operations are financially supported by the Government of Pakistan.
The High Commissioner affirmed all possible support of the High Commission of Malaysia towards COMSATS and promised to once again take up the accession proposal with his authorities. He also pledged to also facilitate meetings of COMSATS' delegation with officials of relevant Government departments in Malaysia.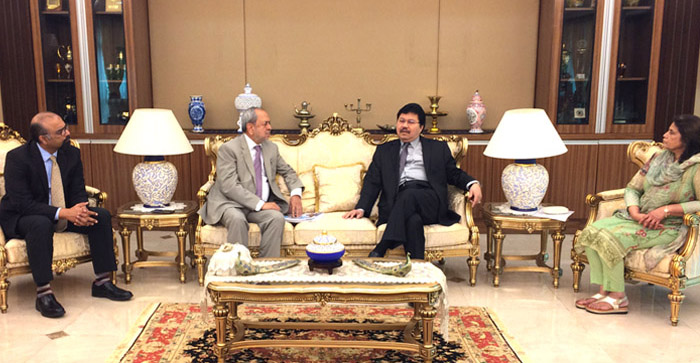 The Executive Director apprised the High Commissioner about the ongoing partnership programmes between CIIT and renowned Malaysian Universities aimed at promoting collaborative academic and research activities. The High Commissioner also informed that a high level delegation from Pakistan is expected to visit Malaysia in November for the Islamic Finance Summit. Stating that Pakistan's High Commissioner-designate Mr. Nafees Zakaria would be taking up his assignment in August, he said that these matters could also be brought to his notice upon assumption of office.
The Executive Director agreed with the suggestion and evinced interest in inviting Malaysian experts in the area of Islamic Finance from Malaysia to deliver lectures at CIIT. The High Commissioner of Malaysia praised the Executive Director's efforts for consolidating ties between the universities of Malaysia and Pakistan, and his interest in cultural exchanges.
The meeting ended on a cordial note and exchange of pleasantries. Both sides agreed to remain committed to various proposals discussed during the meeting.