On 3rd September 2019, COMSATS' officials called on the President of Ghana, H.E. Nana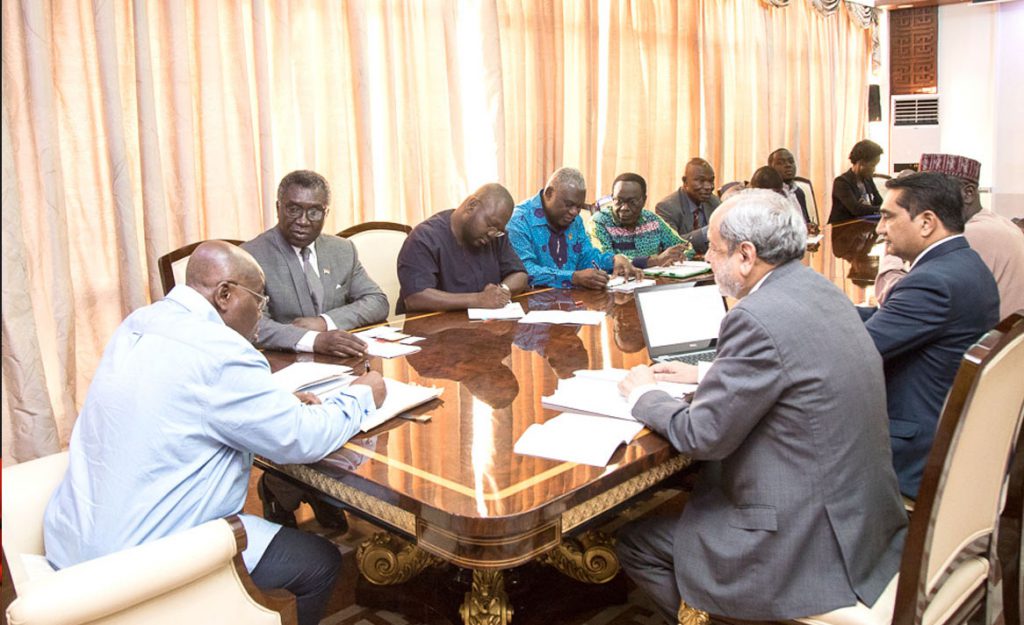 Addo Dankwa Akufo-Addo (the incumbent Chairperson of COMSATS). The meeting with the President was held in the presence of senior officials of the Presidency of Ghana; Ghanaian Ministry of Science, Technology and Innovation (MESTI); and Ghanaian Ministry of Foreign Affairs and Regional Integration. Also present during the meeting was Honorary Consul General for Pakistan in Ghana.
During the meeting, Dr. Zaidi noted with satisfaction COMSATS' operations having the patronage of the Honourable President. He apprised the house of COMSATS' efforts for the expansion of its membership. Dr. Zaidi also shed light on the previously held three General Meetings in 1994, 2012 and 2015, respectively.
H.E. Akufo-Addo reinforced his earlier decision to hold the fourth General Meeting of COMSATS in Accra, in conjunction with a Forum on Science and Technology for Sustainable Development. The two-day event, as agreed upon during the meeting, convened by the Chairperson is expected to have the representation of Heads of State/Government, COMSATS' focal ministers and Centers of Excellence apart from representatives of COMSATS' partner and non-partner organizations. Moreover, discussions wer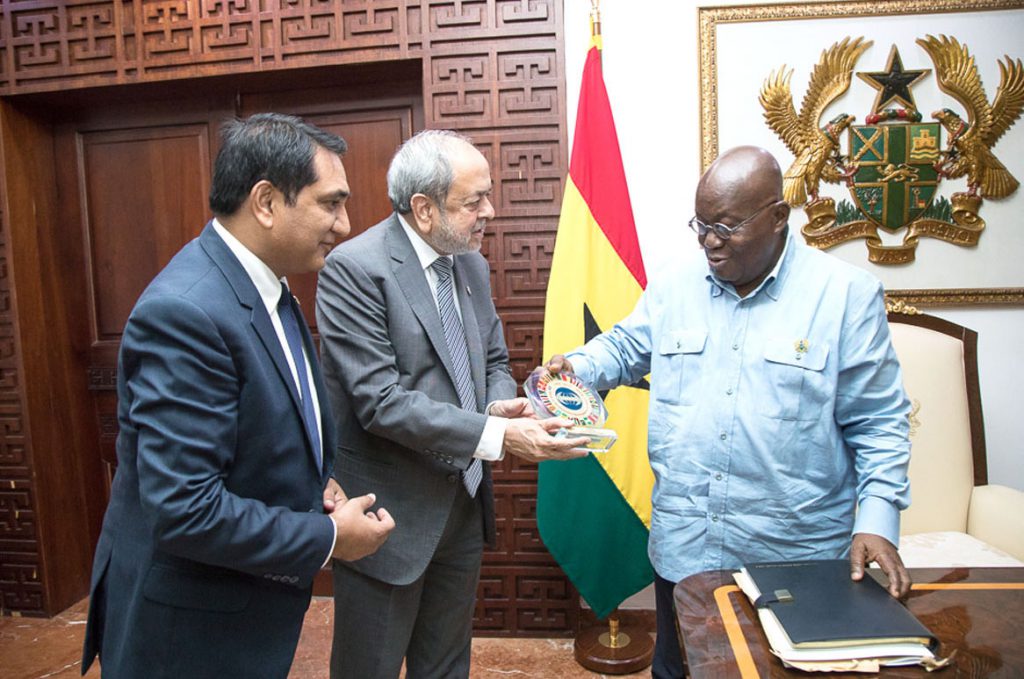 e also held on matters related to the budget and other administrative arrangements for the said event. The relevant documents including letters to be send to Commission Members were also handed over to Ghanaian side during the meeting.
Dr. Zaidi opined that COMSATS' role and impact in the Global South shall be further enhanced through this event under the leadership of H.E. Akufo-Addo. He stated that the Forum shall provide a platform to initiate various initiatives including establishment of high-tech specialized international centers in cutting-edge and emerging technologies. Further, Dr. Zaidi was of the view that establishment of such centers can create employment opportunities and help reduce poverty in the region. H.E. Akufo-Addo expressed desire to establish a high-quality research centre for Artificial Intelligence as well as upgrade COMSATS' Centre of Excellence in Ghana, the Council for Scientific and Industrial Research (CSIR), through installation of latest technology such as Super Computers.
The meeting concluded on a cordial note with the presentation of COMSATS Silver Jubilee shield and footballs made in Pakistan for football World Cup 2018 as souvenirs to the Honourable Chairperson.