Dr. S. M. Junaid Zaidi, Executive Director COMSATS called on H.E. Mr.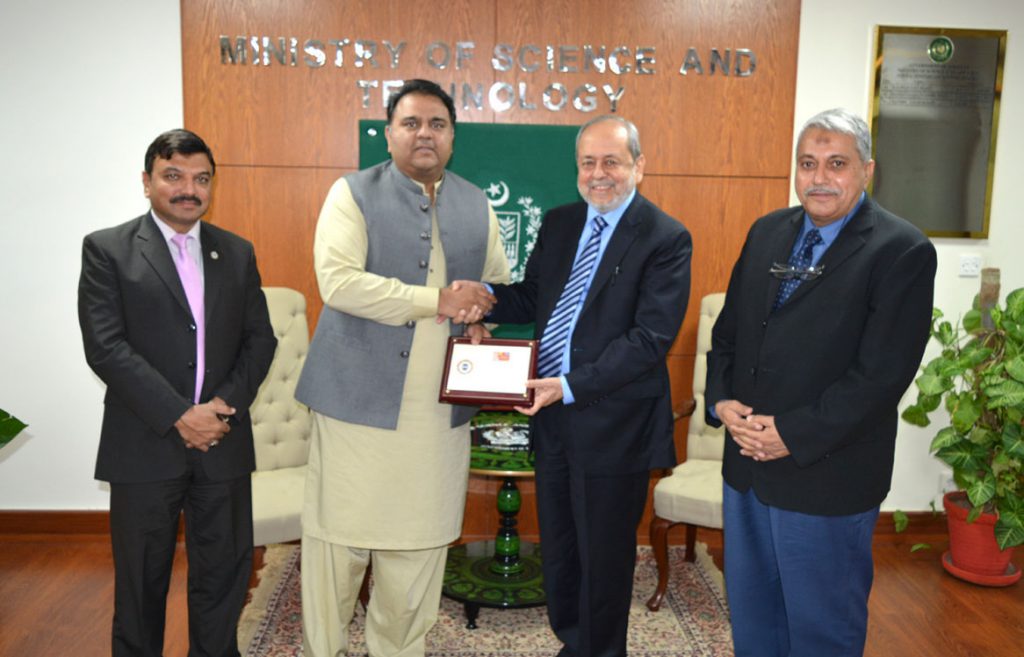 Fawad Chaudhry, Federal Minister for Science and Technology, Government of Pakistan, at his office in the Ministry, on 6th November 2019.
In his capacity as the Chairperson of COMSATS' Consultative Committee, Mr. Fawad was apprised of COMSATS' recent undertakings, including Silver Jubilee celebrations. Dr. Zaidi acknowledged the strong patronage of Pakistan's Ministry of Science and Technology (COMSATS Focal Ministry) towards COMSATS' operations over the years.
During the meeting, the Minister was also briefed about COMSATS' forthcoming statutory-body meetings including the one to be chaired by him in the first quarter of next year, i.e. COMSATS' Consultative Committee Meeting.
The meeting ended with the presentation of commemorative postal stamp issued earlier in October to mark COMSATS' Silver Jubilee.