COMSATS has launched a Lecture Series on "South – South and Triangular coopera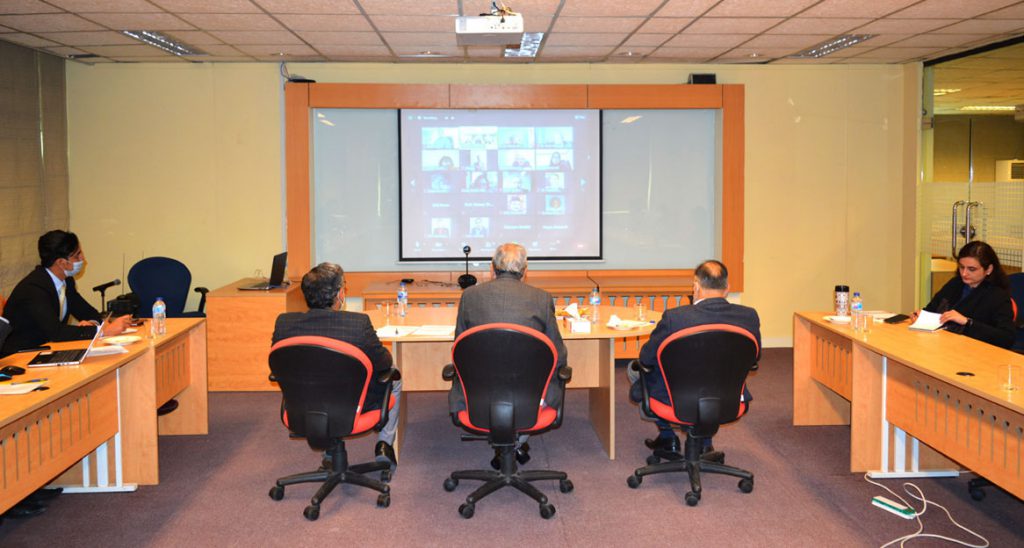 tion for socio-economic development in the South", to help share knowledge, experience and insights on how to effectively address the socio-economic needs of the developing countries through South-South and Triangular cooperation in science and technology.
Held on 15th December 2020, the maiden lecture was given by the President of the Scientific and Technological Research Council of Turkey (TÜBİTAK), Prof. Dr. Hasan Mandal. During his lecture entitled "co-creating and succeeding together with South-South and Triangular Collaboration", Prof. Mandal highlighted different approaches of co-creation while exemplifying TÜBİTAK's policy tools and methods designed for achieving impact oriented, high value societal and economic benefits, including evidence-based solutions during the COVID-19 pandemic.
It was informed that in the wake of the COVID-19 pandemic, COVID-19 Turkey Platform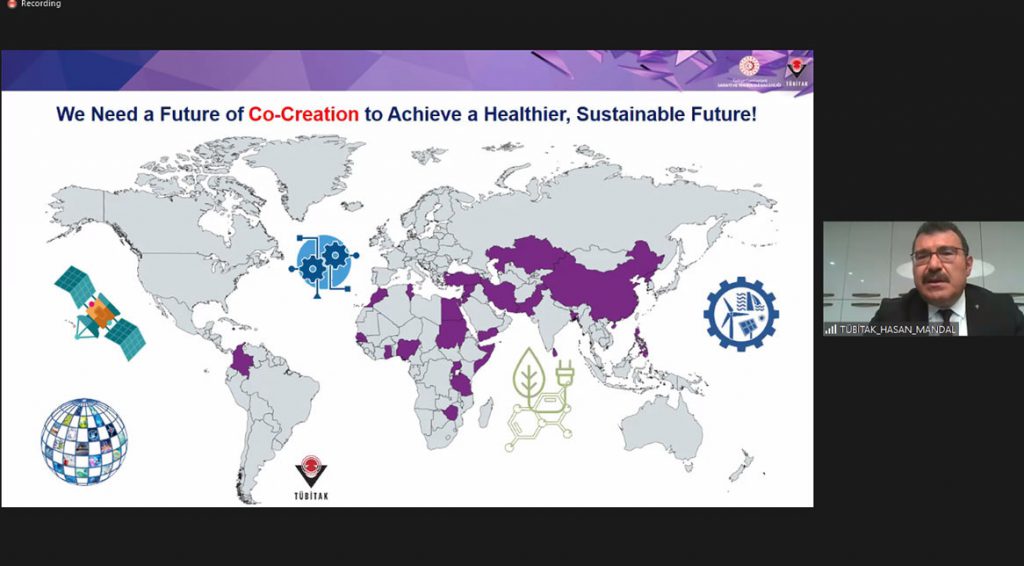 was launched to help accelerate R&D and innovative processes based on co-creating as well as integrating new opportunities based on emerging technologies. Prof. Mandal informed that 17 projects of vaccine and drug development have been initiated and four of the vaccine candidates after completing animal studies have entered Phase-I clinical trials. Further, TÜBİTAK's success relating to development of innovative COVID-19 diagnostic kits and systems was also shared.
Prof. Mandal further informed that TÜBİTAK supports co-creation based knowledge by bringing in universities, industries, research institutions, and companies. In this direction, the Council has also launched Industrial Doctorate Program where 1162 students from 80 universities and 224 industrial firms are trained in areas of industrial significance. TÜBİTAK is also providing an attractive arena for frontier research with a new national frontier research scheme.
It was noted that TÜBİTAK has bilateral linkages with 62 countries including many Member States of COMSATS. Additionally, the Council is cooperating with 100 institutions through various multilateral unions and platforms. The Council is also striving to achieve Sustainable Development Goals 3, 4, 8, and 12 and has 402 international cooperative sustainable projects underway.
Prof. Mandal showed keen interest to explore cooperation with COMSATS' Network in various areas, including food security, biosecurity, cyber security drug and vaccines, medical equipment, and broadband infrastructure.
Concluding his presentation, Prof. Mandal looked forward to enhanced collaboration between COMSATS Member States and Centres of Excellence for finding solutions to common challenges.