A lecture on "Ranking and Universities – Importance and Challenges"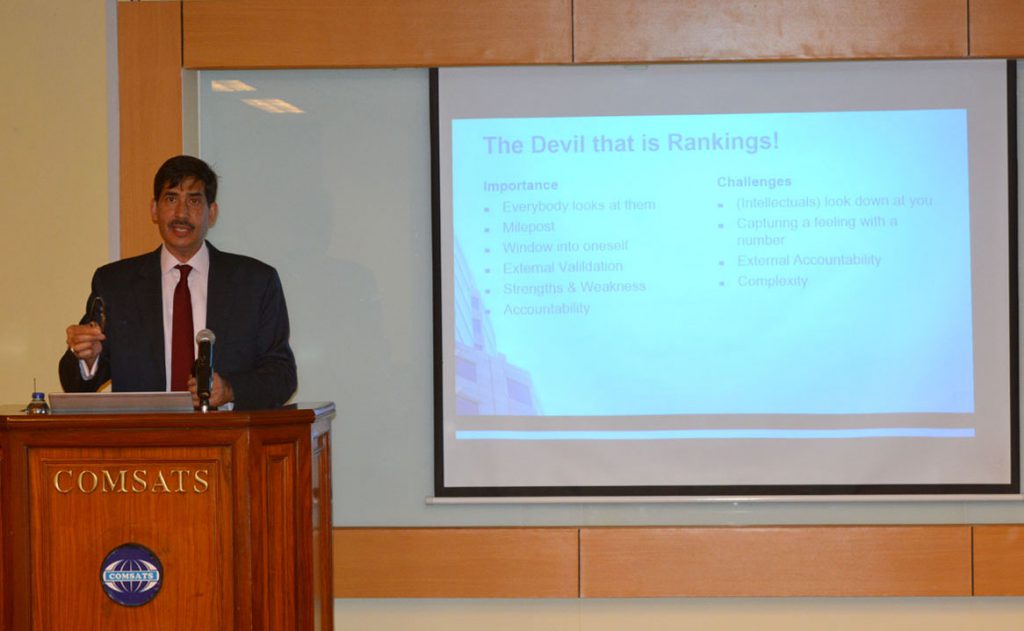 was jointly organized by COMSATS, the Inter University Consortium for the Promotion of Social Sciences Arts and Humanities (IUCPSS) and the International Center for Training and Development (ICTD) at COMSATS Secretariat, Islamabad, on 3rd January 2020.
Delivered by Prof. Syed Sohail Hussain Naqvi (Rector of University of Central Asia – Kyrgyzstan and former Executive Director of the Higher Education Commission of Pakistan), the lecture had the participation of Vice Chancellors from the public and private sector universities, senior academicians, and several former employees of Higher Education Commission (HEC).
In his opening remarks, Dr. S.M. Junaid Zaidi, Executive Director CO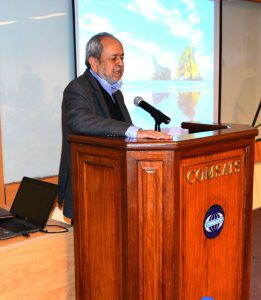 MSATS, highlighted the challenges faced by academia in Pakistan and suggested devising strategies for better accommodating intellectuals and skilled workforce in the country, particularly in the backdrop of China Pakistan Economic Corridor (CPEC).
Prof. Naqvi while delivering the lecture discussed various ranking parameters used by the global ranking organizations. He remarked that institutional rankings apart from teaching and research are also important for standing out with respect to academic excellence. While appreciating the progress of new educational set-ups, Prof. Naqvi shared his experience of working with the Lahore University of Management Sciences (LUMS) as the Vice Chancellor of the University.
The lecture concluded with the presentation of shields to Prof. Naqvi and heads of International Islamic University Islamabad (IIUI), Islamabad; Quaid-e-Azam University (QAU), Islamabad; and University of Malakand, KPK, as token of appreciation for good academic performance of their universities.