The third edition of the International Young Diplomats School (IYDS) was jointl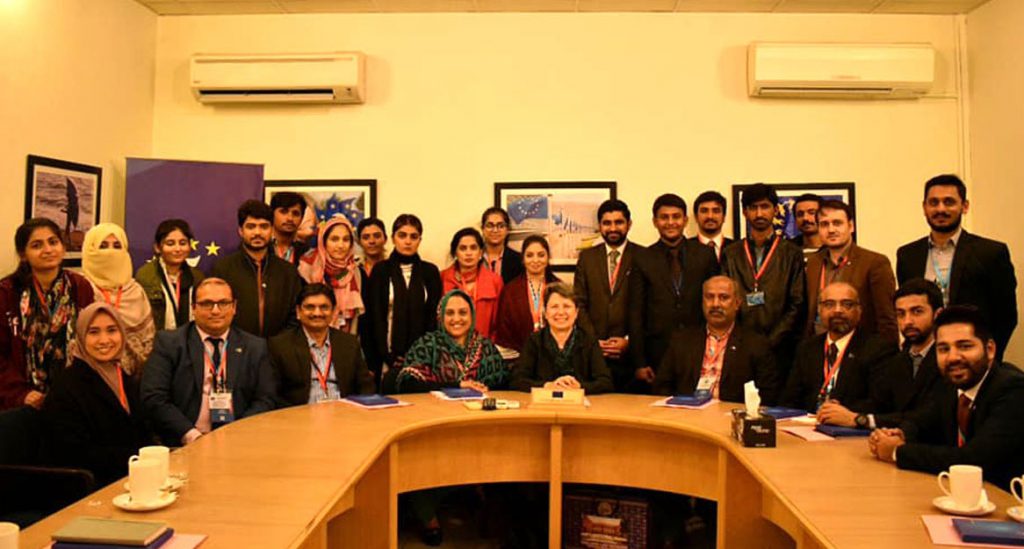 y organized by COMSATS and the Institute of Peace and Diplomatic Studies (IPD) at COMSATS Secretariat, from 3rd to 5th December 2019. Apart from foreign participants from China and Indonesia, the three-day event attracted participants from various regions of Pakistan, including KPK, FATA, Interior Sindh, South and North Punjab, Islamabad Capital Territory, Balochistan, Kashmir,
The School was opened on 3rd December with an interactive session themed on "Breaking a Barrier and Creating Synergies". The subsequent sessions of the event featured talks by diplomats based in Islamabad that include: H.E Mr. Nicolae Goia, Ambassador Extraordinary and Plenipotentiary of Romania to Pakistan; H.E Mr. Rolf Michael Hay Pereira Holmboe, Ambassador of Denmark to Pakistan; H.E Mr. Thomas Kolly, Ambassador of Switzerland to Pakistan; H.E Mr. Bernhard Schlagheck, Ambassador of Germany to Pakistan; H.E. Mr. Noordeen Mohamed Shaheid, High Commissioner of Sri Lanka to Pakistan; H.E. Dr. Marc Barety, Ambassador of France to Pakistan; H.E Mr. Manuel Duran, Ambassador of Spain to Pakistan; H.E. Mr. Brek Batley, Deputy High Commissioner of Australia in Pakistan; Ms. Iona Thomas, Political Counsellor at the British High Commission in Islamabad; Ms. Lisa Swenarski, Cultural Affairs Attache, United States Embassy in Islamabad; Mr. James Tyson, James Tyson, Economic Officer for Health at United States Embassy in Islamabad; and Ms. Anne Marchal, Deputy Head of Mission, Delegation of the European Union to Pakistan.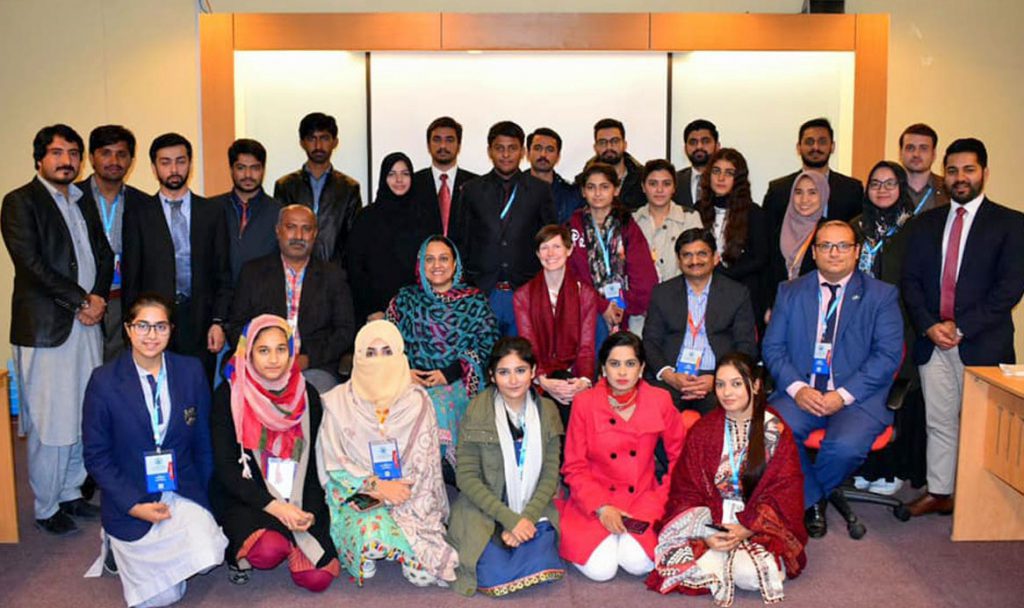 The various sessions covered topics relating to development cooperation, diplomacy and foreign policy traditions of Australia, Denmark, Germany, Romania, Switzerland, Sri Lanka, Spain, United Kingdom, and United States of America. The diplomats also spoke on relations of Pakistan with their respective countries and touched upon the history and culture of their countries. Other topics such as climate diplomacy, leadership, education opportunities available in United Kingdom and Australia, prospects of foreign investment, and projects in various development sectors also came under discussion during the event.