Mr. Nadeem Irshad Kayani, Federal Secretary, Ministry of Science and Technology,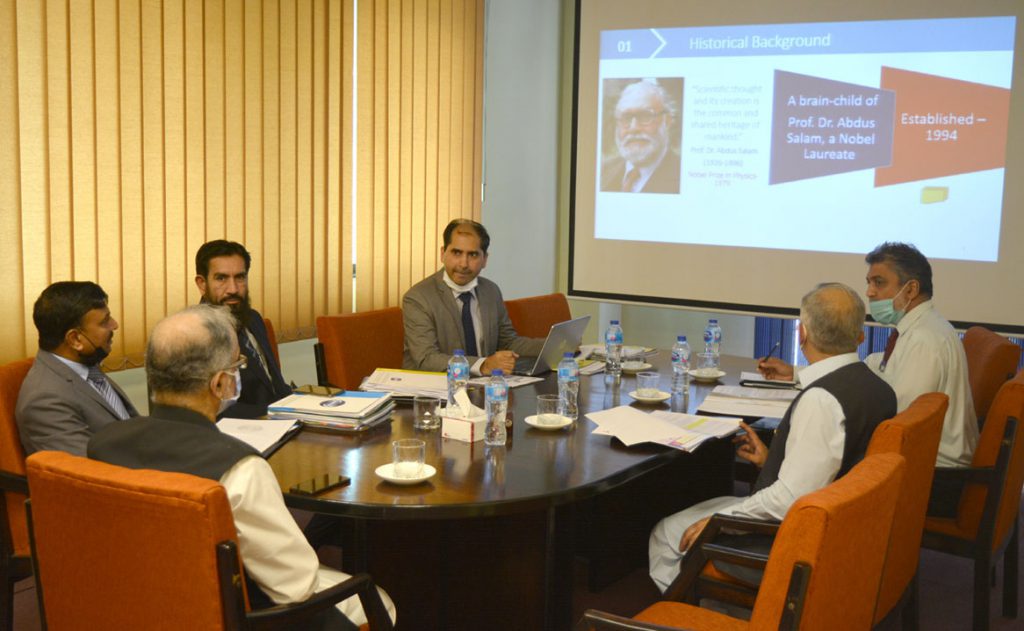 Government of Pakistan, who is also the interim Executive Director COMSATS, made his maiden visit to COMSATS Secretariat, on 14th June 2021. The purpose of the visit was to review the administrative and financial affairs as well as programmes of COMSATS with its senior officials. Mr. Kayani was accompanied by two of his colleagues from his Ministry – Mr. Shahzad Naim, Chief Financial and Accounts Officer (CFAO), and Mr. Zainul Abidin, Joint Scientific Advisor (JSA – International Liaison). Since the Federal Secretary is the ex-officio Chairperson of COMSATS Consultative Committee, which is a representative body of COMSATS' Commission, Mr. Kayani's visit carried further significance towards COMSATS' programmes and operations as an intergovernmental organization and other related matters.
Briefing to senior officials of the Ministry of Science and Technology was given by Mr. Irfan Hayee, Deputy Director (Programmes), in the presence of other senior officials of COMSATS Secretariat, including Mr. Bilal Chohan, Director (Administration); Mr. Amanullah Khattak, Director (Finance); and Mr. Nisar Ahmed, Deputy Director (Systems).
The presentation highlighted COMSATS' international role and on-going programmes a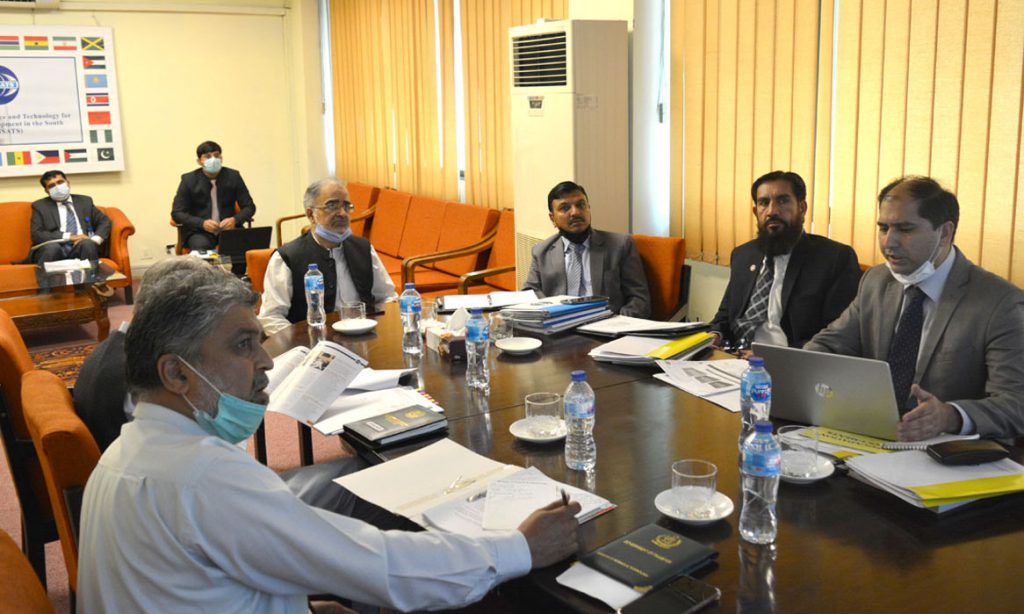 nd activities. Mr. Hayee noted that these programmes and activities are well-coordinated among institutions in Member States, COMSATS Network and other stakeholders by COMSATS Secretariat under the patronage of COMSATS' statutory bodies that include 27 Member States and a Network of 24 Centres in 22 countries. Owing to its special relevance to Mr. Kayani as its Chairperson, Mr. Hayee elaborated the role of COMSATS Consultative Committee having representation of relevant government ministries and departments. Role of COMSATS Coordinating Council, comprising heads of 24 Centres of Excellence, as well as the Technical Advisory Committee, a panel of renowned subject experts, was also delineated. While briefing about different activities of COMSATS, including the scientific capacity-building, scholarship/fellowship, scientific sponsorship, join R&D initiatives as well as outreach program, it was emphasized that Pakistan has been a major beneficiary of these programmes and activities.
Mr. Kayani expressed satisfaction on the overall programmes of COMSATS. He opined that COMSATS' scientific interventions and programmes to be made more objective and goal oriented in order to achieve organizational mission of socio-economic development of the countries of the South in a meaningful manner.
After the presentation on COMSATS' programmes and international undertakings, discussions were held on the financial and establishment matters of COMSATS. Mr. Naeem apprised Mr. Kayani about financial challenges of the organization in the light of Auditors' Report for fiscal year 2020. Mr. Kayani assured his full support in addressing financial matters of the Secretariat. The legal and financial status of COMSATS Internet Service (CIS) also came under review. Mr. Kayani sought consultation of CFAO on these matters of CIS who proposed some relevant legal measures to bringing better administrative control of CIS.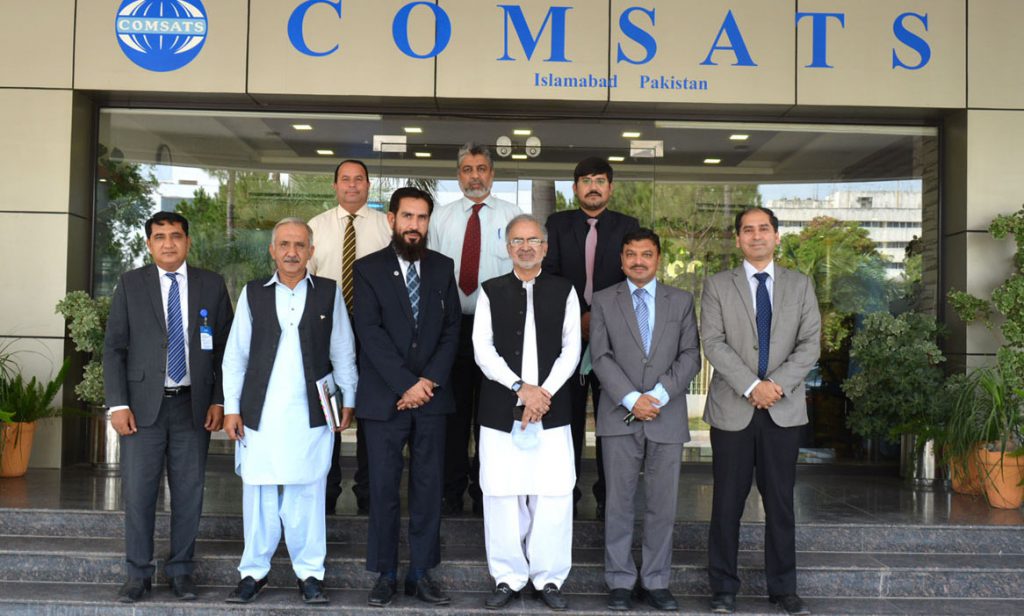 The meeting concluded with Mr. Kayani's directives to reassess financial needs of COMSATS Secretariat and establishment matters for due support from the Ministry to help the organization play its role according to its mandate.