An informational session on the ranking and quality assurance of universitie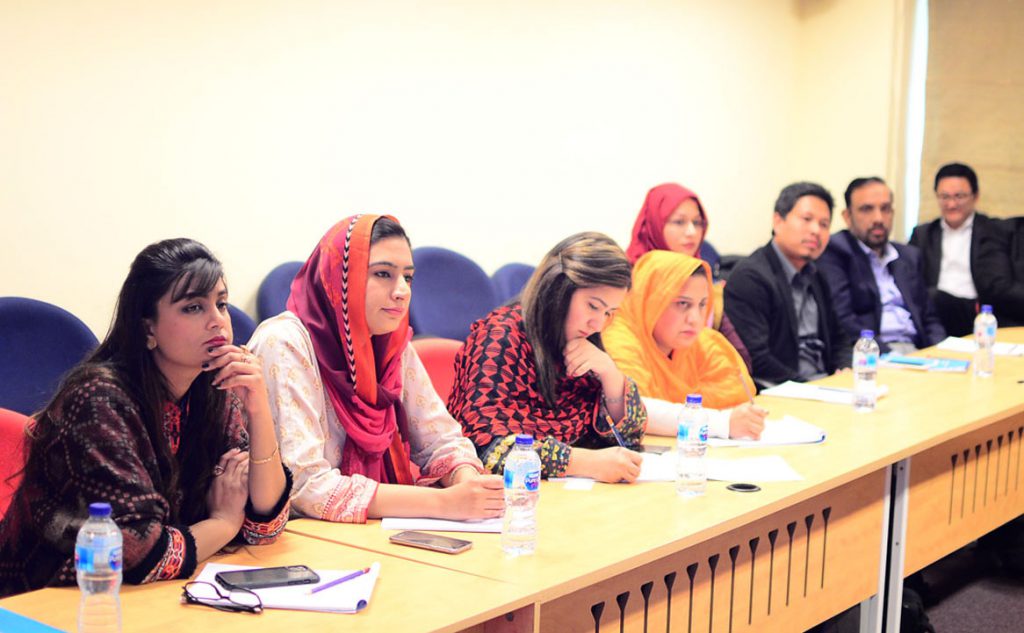 s was held jointly by COMSATS' International Centre for Training & Development (ICTD), the Inter University Consortium for the Promotion of Social Sciences Arts and Humanities (IUCPSS) and the Applied Higher Education Singapore, at COMSATS Secretariat, on 18th February 2020.
The session was jointly chaired by Ms. Mandy Mok, Chief Executive Officer and faculty member at Applied HE Singapore; Prof. Herman Surjono, Dean Faculty of Engineering, Universitas Negeri Yogyakarta, Indonesia; Mr. Pieter E. Steck, Chief Analyst at Applied HE Singapore; Dr. Rauf I Azam, Pro-Rector of University of Lahore; and Dr. Syed Tahir Hijazi, Vice Chancellor of MY University, Islamabad. Over 30 participants from the Women University, Multan; Shaheed Benazir Bhutto Women University, Peshawar; Quaid-e-Azam University, Islamabad; GC University, Lahore; The University of Lahore, Lahore; National University of Medical Sciences (NUMS), Rawalpindi; Preston University; Quality Enhancement Cell (QEC), FAST-National University of Computer and Emerging Sciences (NUCES), Islamabad; and Quality Enhancement Cell (QEC), Abbottabad University of Science & Technology, Abbottabad, attended the session.
During the session, it was informed by Ms. Mok that the Applied HE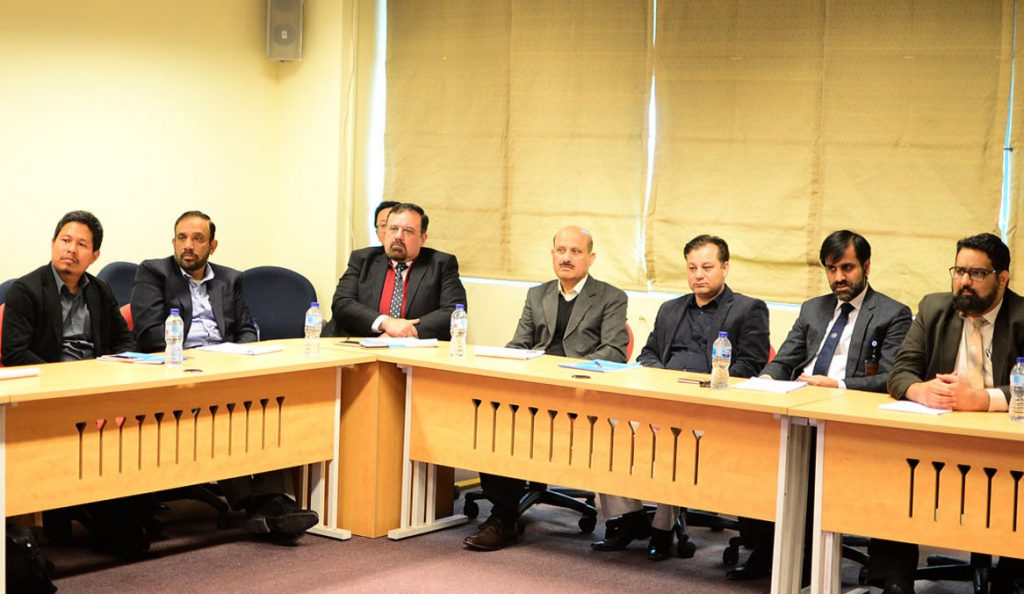 carries out ranking of member educational institutes as well as rating for the international employers of students who are ready for the job market. According to her, this ranking is being endorsed by the international bodies like the International Labor Organization (ILO) and the United Nations Educational, Scientific and Cultural Organization (UNESCO). The organization also releases an International Newsletter "Xtra Xtra" on regular basis.
During the session, the audience were also acquainted with the membership criterion that puts in place certain KPIs. The membership also entails activities that allows the universities exposure and accessibility to help them better equip their students to secure employment in various job markets. The members are also conferred performance based certifications and badges.