Upon the invitation of Dr. S.M. Junaid, Executive Director COMSATS, Dr. Akram Sheikh, Co-Chair and Distinguished Senior Fellow at Global Think Tank Network (GTTN), visited COMSATS Secretariat on 26th June 2019. On the approach of its silver Jubilee, Dr. Sheikh shared some important insights for COMSATS' plan of action for the next 25 years.
At the onset of the interaction, Dr. Zaidi recalled Dr. Sheikh's services to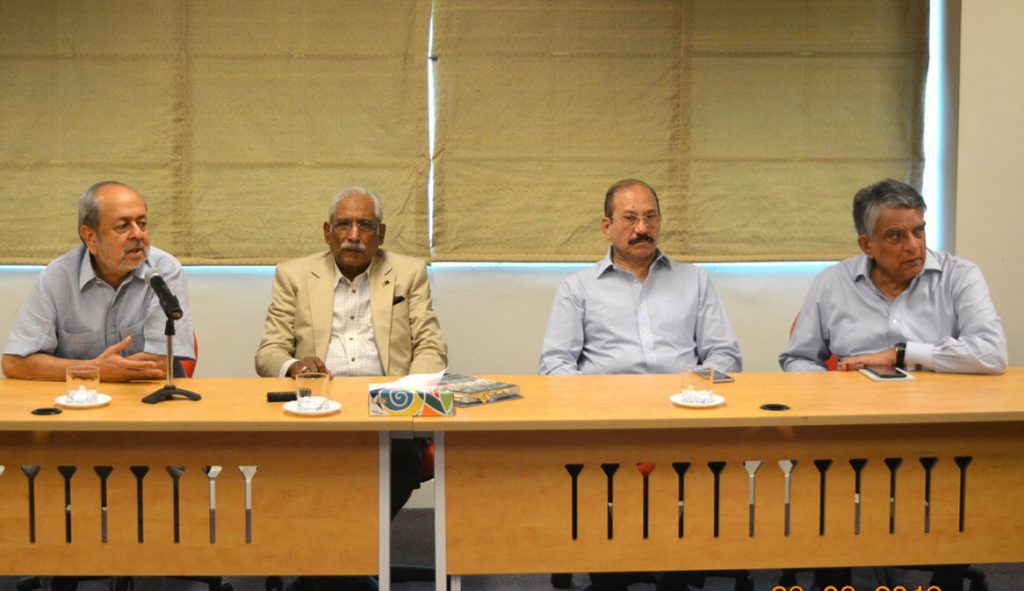 Pakistan's development projects and appreciated his support and commitment towards the promotion of science and education in the country. A briefing was given to Dr. Sheikh on COMSATS' agenda, on-going programmes and future plans. He was apprised of COMSATS' recent initiatives to establish varsities in its Member States including Egypt, Sri Lanka, Tanzania and Nigeria, under the guidance of international partners, such as Association of Commonwealth Universities (ACU). While recalling his meeting with the President of Ghana, H.E. Nana Addo Dankwa Akufo-Addo, Dr. Zaidi introduced His Excellency as strong supporter and advocate of S&T especially in Africa.
In the context of developing countries especially, Dr. Sheikh considered ST&I-led knowledge economy as the fundamental instrument for a country to excel within the landscape of emerging needs and development-related challenges as well as to achieve financial stability. He stressed upon the need for reinforcement of the whole system through adopting integrated, well-coordinated, inter-disciplinary and holistic approaches towards development. He also suggested establishing strong base for vocational training through hiring retired foremen from the North, such as Germany and China as the resource people.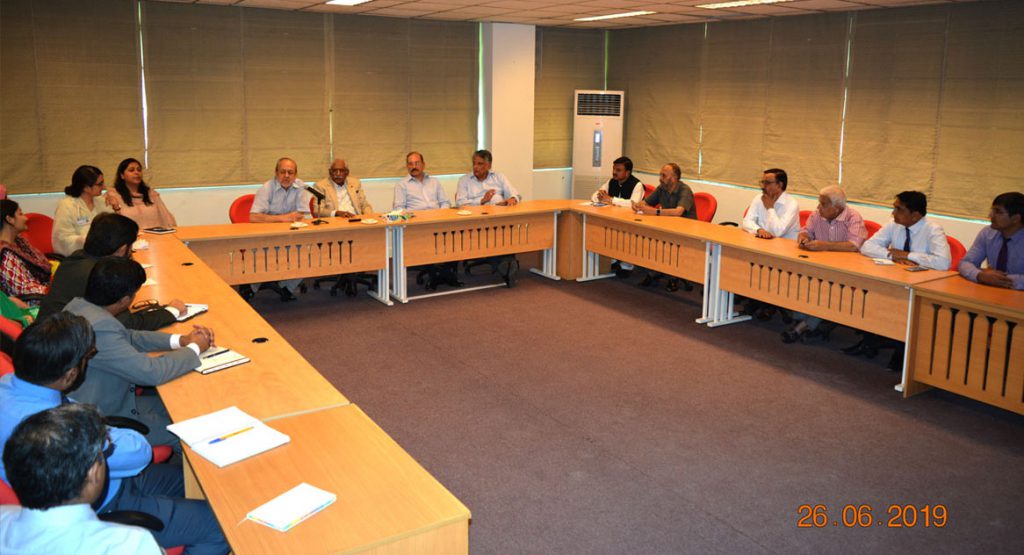 Other matters discussed during the discussions pertained to: economy improvement, technology transfer, human resource development, industrialization and mitigation of effects of natural disasters. Some major recommendations made by Dr. Sheikh for COMSATS' plan of action were: (i) to consider S&T as a 'State' subject rather than 'government' subject; (ii) establish centre for vocational training; and (iii) replicate success stories in COMSATS Member States.
Dr. Sheikh also answered come important questions related to governance, national needs and priorities, and infrastructure improvement.